'Gossip Girl': Execs Wanted Ashley Olsen and Rumer Willis to Play Iconic Blair and Serena
Find out why 'Gossip Girl' execs had a different vision for who played Blair and Serena.
Gossip Girl was one of the hottest shows of the 2000s, due in large part to the mysterious girl who blasted out everyone's secrets. And it looks like it's up for a reboot.
In the meantime, secrets from the original series are coming out. Blake Lively and Leighton Meester were hired to play Serena van der Woodsen and Blair Waldorf on the show, but according to Screen Rant, those roles almost went to two more well-known actresses.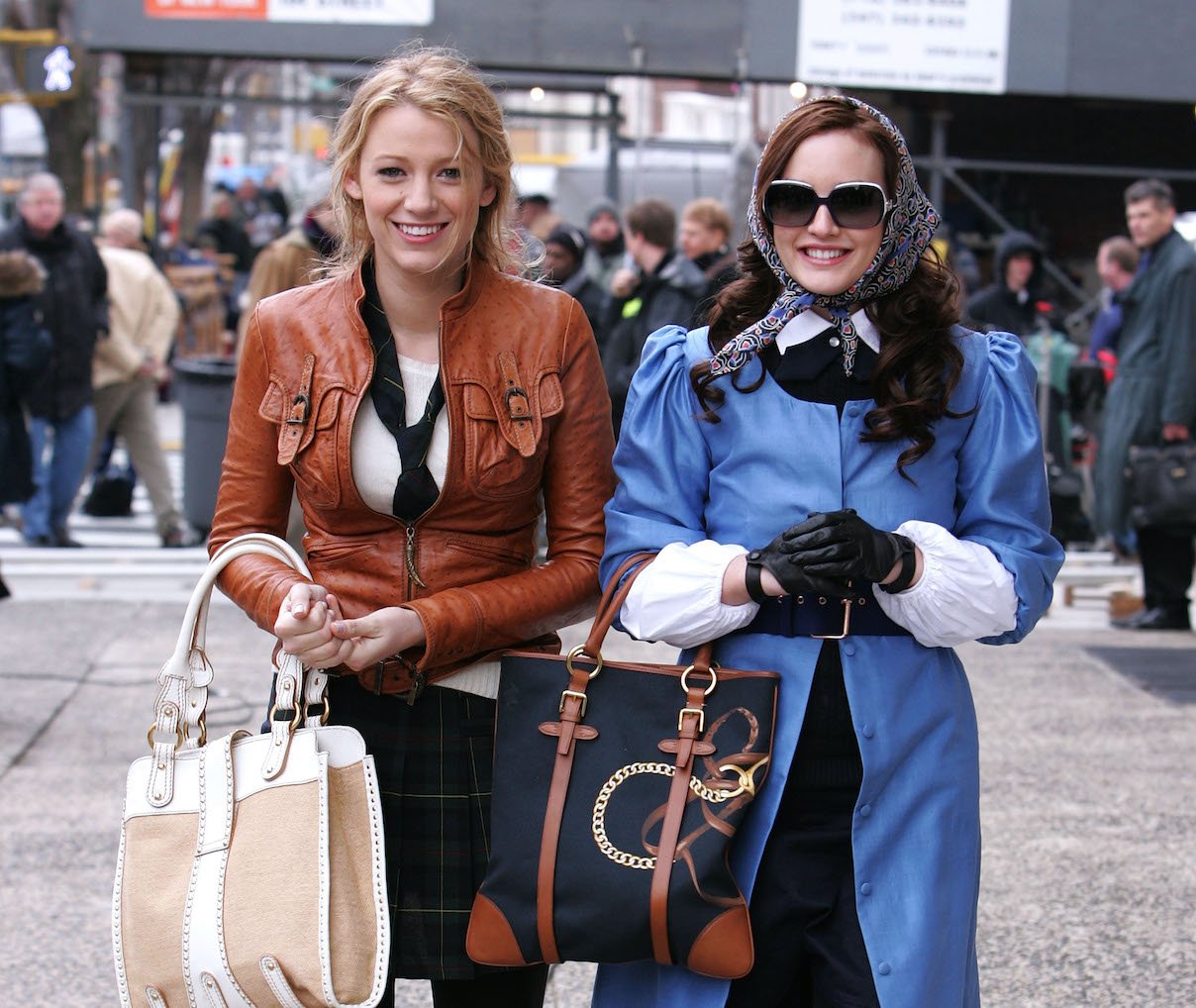 'Gossip Girl' was an instant hit
While many parents weren't fans of Gossip Girl, that didn't stop teens from watching it. Truth be told, it was the guilty pleasure for more than one adult.
The romance on the show was a huge draw for many fans, but there was more to the show than that. It was filled with fashion shows, parties, society events, and tons of teen drama.
Secrets became a sort of currency on the show, and friends could quickly flip to enemies in the space of a single episode. The intricate plot lines were also fascinating to follow. Sometimes it was easy to figure out what was going to happen, and at other times, it took even cast members by surprise.
Many fans were devastated when the series ended, and are eagerly awaiting the new reboot. It appears that Gossip Girl has more secrets to be spilled, however.
Blair and Serena were the ultimate frenemies
Are they friends or are they not? That was the question fans were constantly asking themselves as they watched Serena and Blair fight each episode.
Serena, played by Blake Lively, was the fun party girl. She had a flawless sense of style and had people swooning over her everywhere she went. She also had a dark past that often came back to haunt her. Just when viewers thought they knew all the major secrets Serena had, another character from her past would pop back up, and she would once again be torn between sharing her secrets or trying to hide the truth.
Blair was the opposite. She was often referred to as 'Queen B' because she was constantly trying to take charge of everything, even if her advice wasn't welcomed. Blair tried to portray herself as pure and innocent, but behind closed doors, she was quite the schemer. Her plans often backfired on her, with devastating results. Many of her enemies didn't hesitate to rat her out to Gossip Girl, who sent out a blast outing Blair to the entire world.
When the two weren't at each other's throats, they would team up with some truly fantastic results. Serena and Blair were a formidable duo who took down some of the vilest characters on the show.
Who almost got the roles of Serena and Blair?
While fans can't imagine Blair and Serena being played by anyone else, the CW Network once had other plans. To say that some people weren't really pleased with the idea of Gossip Girl was an understatement. Chase Crawford and Penn Badgley even said the show was "ahead of its time."
So who was set to play the iconic duo? Turns out the CW wanted Ashley Olsen and Rumer Willis. They were both well known actresses who would probably bring some of their devoted fans with them to Gossip Girl.
Ashley Olsen was well known for her roles on Full House, When in Rome, and New York Minute. Rumer Willis had some experience from Hostage and Now and Then. Luckily for fans, Lively and Meester were chosen for the roles, and the rest is history.
According to Screen Rant: "Although execs wanted these two actresses, casting decided that using lesser known actresses would better benefit the creative direction of the show. Leighton Meester and Blake Lively were, in fact, the first two stars selected for the ensemble cast."