'Gossip Girl': Kristen Bell's Age When She Narrated the Original vs. the Reboot
When fans think of Gossip Girl, Kristen Bell's voice often comes to mind. She's reprising her narration in the sequel series debuting on HBO Max in July 2021. How old was she when the original premiered, and what's Bell's age now? Learn more about her role in the show.
'Gossip Girl' premiered in 2007
Gossip Girl began airing in September 2007 on the newly formed CW network. It starred Blake Lively, Leighton Meester, Chace Crawford, Ed Westwick, and Penn Badgely as students attending prep school in New York City's Upper East Side. Badgely's Dan Humphrey joins the other wealthy teenagers as an outlier from Brooklyn.
Over the years, the series remained a mainstay for the network. The characters grew up, graduating from high school and going into college and careers. At the same time, they continued to be followed by the mysterious Gossip Girl, who exposed their every secret. Narrated by Bell, the eventual reveal depicted Dan as the elusive identity.
Kristen Bell was cast after 'Veronica Mars'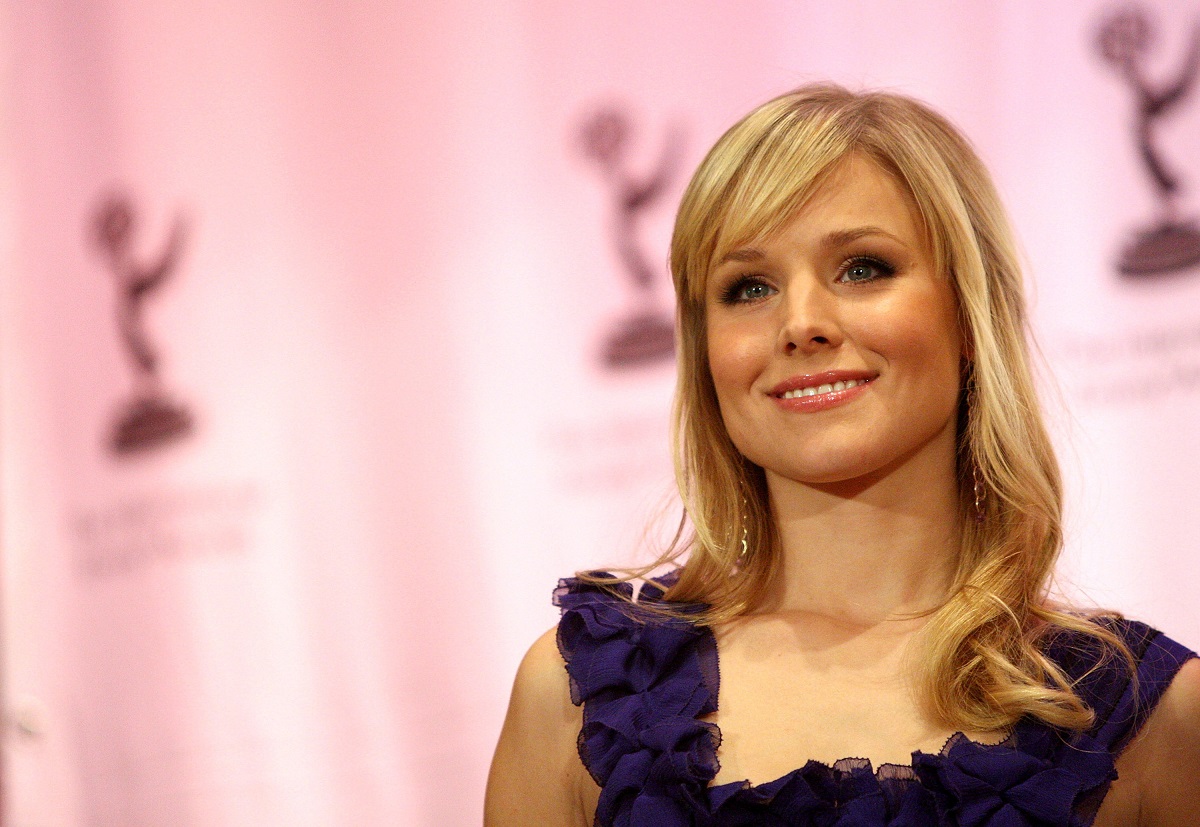 Bell knew the higher-ups at the CW before she was cast. She starred in Veronica Mars, which was canceled by the network months before Gossip Girl premiered. Despite her disappointment over losing the popular three-season series, the actor used her connections to score her Gossip Girl gig when she was 26.
"I got the job because they had just canceled Veronica Mars on the CW," Bell told Variety in 2019. "I called Dawn Ostroff, who was running the studio at the time, and I said, 'So I'm out of work. You have a V.O. [voiceover job] on this teenager show. Can I just do it?' And she was like, 'Yeah, let me pitch it!'"
She returns for the sequel series
In July 2019, HBO Max ordered another Gossip Girl, a sequel series set in the same universe. With the original producers behind it, many anticipated Bell's return. Though she played coy at San Diego Comic-Con when asked about her possible participation, the streamer later confirmed it.
Bell told Variety that November that the executives reached out to her when they got the OK to bring back Gossip Girl. "I couldn't believe it," she said of receiving the email. "I was thrilled because it was a very easy job for me, I got to come in and play around. It's the only job I've never gotten notes on," Bell added.
Hear Bell in the 'Gossip Girl' teaser trailer
RELATED: When Does the 'Gossip Girl' Reboot Premiere on HBO Max?
Due to the coronavirus (COVID-19) pandemic, Gossip Girl, which HBO Max hoped would premiere on the streaming service in 2020, experienced delays. Filming began in November 2020 and concluded in the first half of 2021. Gossip Girl premieres on July 8, 2021, on HBO Max.
Bell, who turns 41 just days after the premiere date, makes her return to the Upper East Side in the first trailer, which dropped on May 28, 2021. As the new actors enjoy a party, her voice plays over their interactions, reminding them she's always watching. Bell even signs off with the character's signature phrase: "XOXO."