'Gossip Girl': Max Wolfe Is Like Chuck Bass in More Than Attitude
The HBO Max series Gossip Girl concluded the first half of its first season in August 2021. The show brought back much of the drama from the original, but with all new characters. However, one from the latest iteration is a lot like one from the previous. In fact, Max Wolfe and Chuck Bass are more alike than meets the eye.
'Gossip Girl' fans compared Max to Chuck Bass
When HBO Max announced the new Gossip Girl series, many fans of the original were disappointed to learn that the actors wouldn't be returning. However, those who decided to watch when the show premiered in July 2021 quickly recognized which new characters resembled those from the CW series.
One of the easiest comparisons drawn involved Max Wolfe and Chuck Bass. Like Chuck before him, Max rejects monogamy. He'd rather spend his time with as many different romantic partners as possible. Max is also prone to saying whatever's on his mind, even if it causes trouble for him and his friends.
While Max and Chuck are both the "sexually promiscuous 'bad boy' characters," critics quickly noted that they aren't exactly the same. "Max is like Chuck Bass, but without the unsavory bits," tweeted Decider's Alex Zalben. "It took a lot of work to see past Chuck's smarm, whereas Max is so much more compelling in these initial episodes," noted writer Crystal Bell.
The actors who played them are both from the U.K.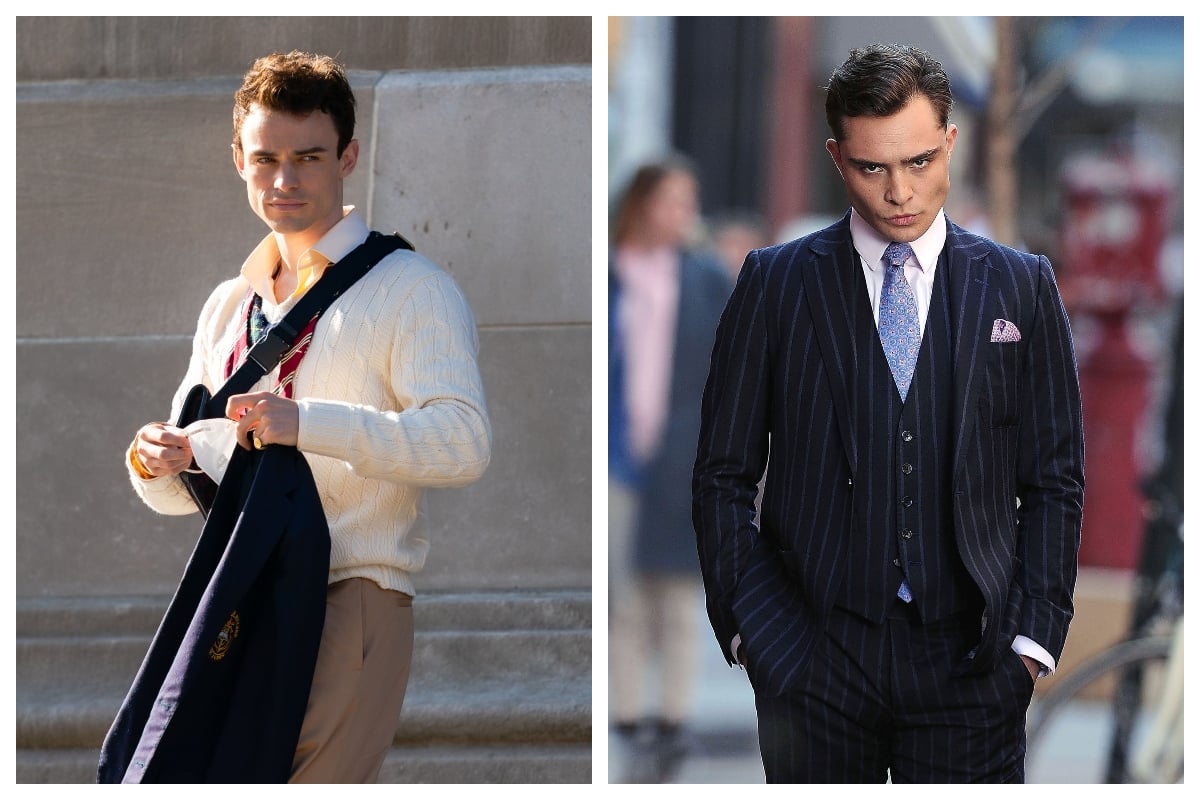 Gossip Girl creator Joshua Safran steered Max actor Thomas Doherty away from being as "sinister" as Chuck. He told Variety that he advised the actor, "This guy has more Cary Grant about him, like a rakish winking — you're in on it with him." And that's all it took. "Once I said that to him, Max was born."
Like Ed Westwick, who portrayed Chuck, Doherty used an accent for his Gossip Girl role. Both play New York City born-and-bred teenagers, while the 20-something actors themselves are U.K. natives. Westwick is from England, while Doherty spent his formative years in Scotland.
But while Gossip Girl was one of Westwick's first American roles, Doherty made his way from the U.K. to the U.S. years ago via his Disney Channel roles. "Americans love Disney," he said. "Disney is such a huge platform and there's a lot of exposure," he added.
How playing Max has changed Thomas Doherty
Max and Chuck aren't exactly alike. While Chuck Bass strictly dated women, Max is pansexual. Doherty called the experience "incredibly liberating" and "very educational." "It definitely made me challenge my own preconceived notions, my indoctrination, of 'This is who you love, this is what you do, everything else is wrong,'" he said.
Doherty notes that he's "always seen sexuality as a spectrum" and finds labels to be "very limiting." "I think as I get older and experience life a little bit more, you constantly evolve and you're constantly growing," he added. "I feel like labels limit you. They're almost walls to your growth."