When Does the 'Gossip Girl' Reboot Premiere on HBO Max?
With a new Gossip Girl series on the way, much of what's to come remains a secret. The HBO Max show has been in the works for years, with small nuggets of information like Kristen Bell's return dropped here and there. But that's all about to change. Learn when the Gossip Girl reboot premieres.
'Gossip Girl' aired on the CW 
Gossip Girl premiered on the CW in 2007. The show was based on the book series of the same name by Cecily von Ziegesar, and followed the characters she created, like Serena van der Woodsen and Blair Waldorf, through their prep school lives in New York City's Upper East Side.
The series became an immediate hit, with teens and young adults drawn to the early social media-age antics and scandalous advertising. Gossip Girl branched out from its source material, taking on a life of its own. After seven seasons on the network, the series ended in 2012.
HBO Max announced a reboot in 2019
Reboots, remakes, and revival series make up a significant portion of the TV landscape these days. So the announcement of a new Gossip Girl series didn't surprise too many people, despite how little time has passed since the original came to an end.
HBO Max (owned by WarnerMedia, which also owns the CW) announced a new series from original creators Josh Schwartz and Stephenie Savage, developed by Joshua Safran, headed to the streaming service. "It seemed like the best time and also the best way to do it," Safran told The Hollywood Reporter in 2019.
How the new series will be different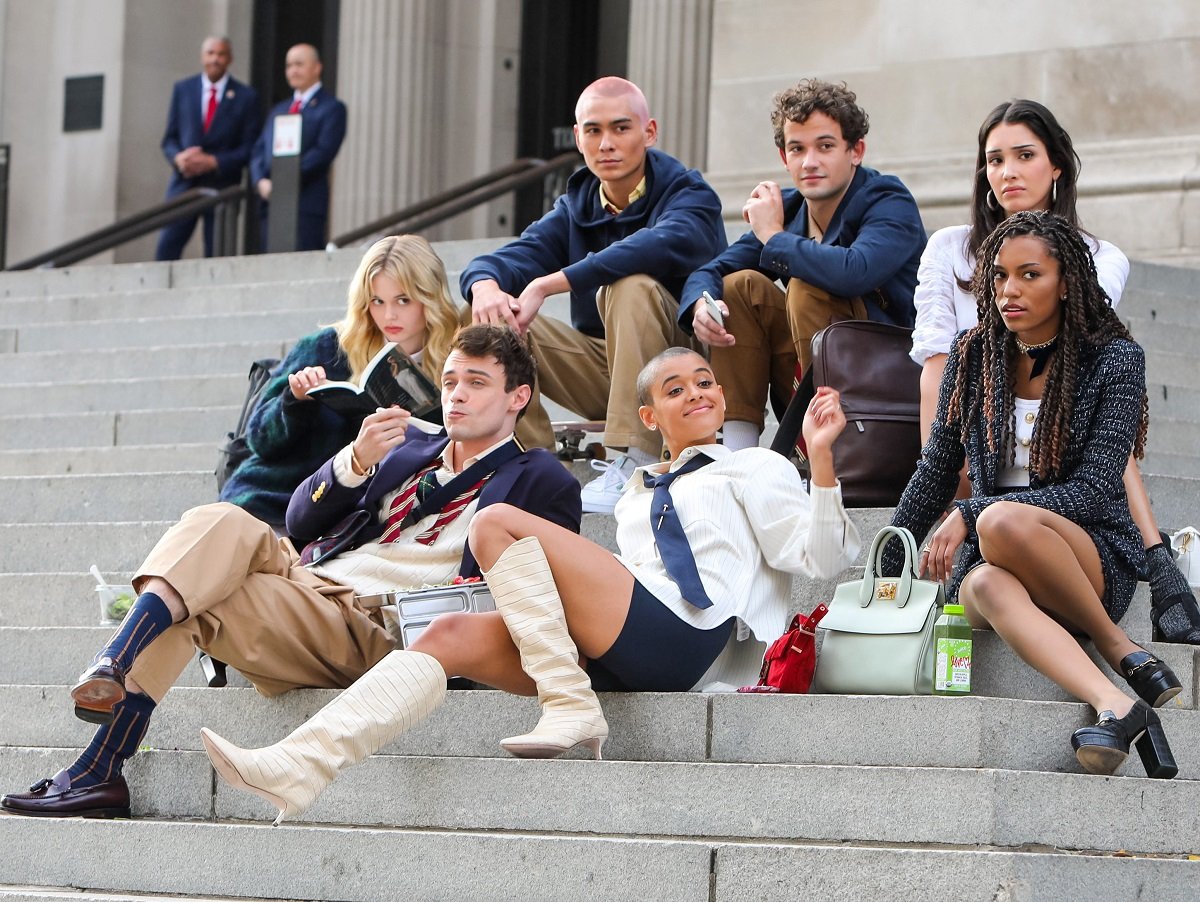 While deemed a reboot given it's using the same title as the original, the new Gossip Girl series is actually a continuation of the previous one. However, Blake Lively, Leighton Meester, and the rest of the main cast won't return (at least, not at first). So it's the same universe, but a new generation.
In the decade-plus since Gossip Girl premiered, technology has changed drastically. As has popular culture. So expect a lot of changes there. Those involved also emphasize the diversity of the new cast in comparison to the last. A Cosmopolitan write-up deems it "a chance to correct the sins of the past."
When does the 'Gossip Girl' reboot premiere?
Gossip Girl filmed its first season during the coronavirus (COVID-19) pandemic. Originally scheduled to begin shooting in March 2020, production was delayed until November 2020. Like the original, they filmed it in and around New York City for authenticity.
After more than a year of waiting on news, those anticipating the new show finally have a release date. Err, month. "Show drops in July," tweeted Safran, sharing the Cosmo article. The series remains in production as of April 2021, with Safran tweeting on April 22 that "half" the episodes have been filmed thus far.