Which 2 'Gossip Girl' Stars Were Friends Before Auditioning for the Show?
Despite the on-screen drama, the cast of 'Gossip Girl' is close in real life. In fact, two of them were friendly even before they were cast in the series together.
The alleged rivalry between Gossip Girl stars Blake Lively and Leighton Meester fueled tabloid rumors for years. Though not exactly close, the actors have proven these whispers false in recent years. And so far, the cast of the HBO Max continuation series appears scandal-free. In fact, two of them were friendly before shooting began.
'Gossip Girl' introduces a new set of New York City teens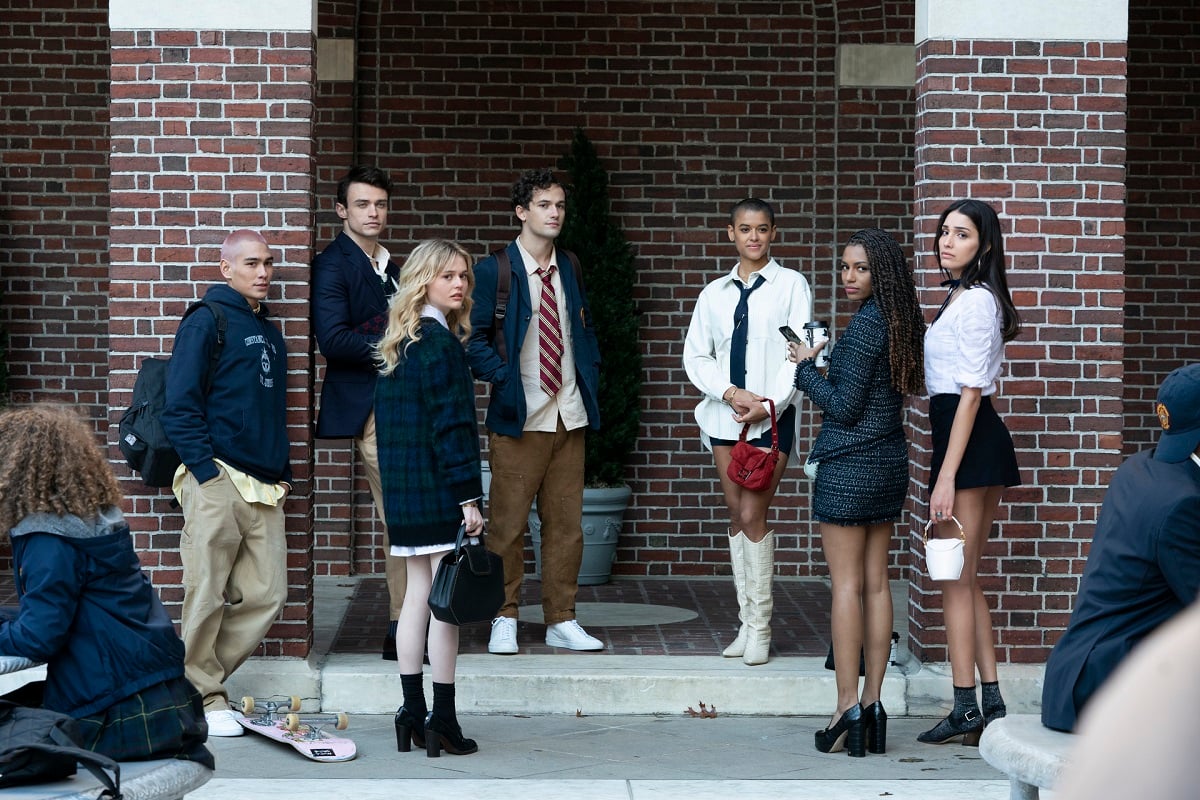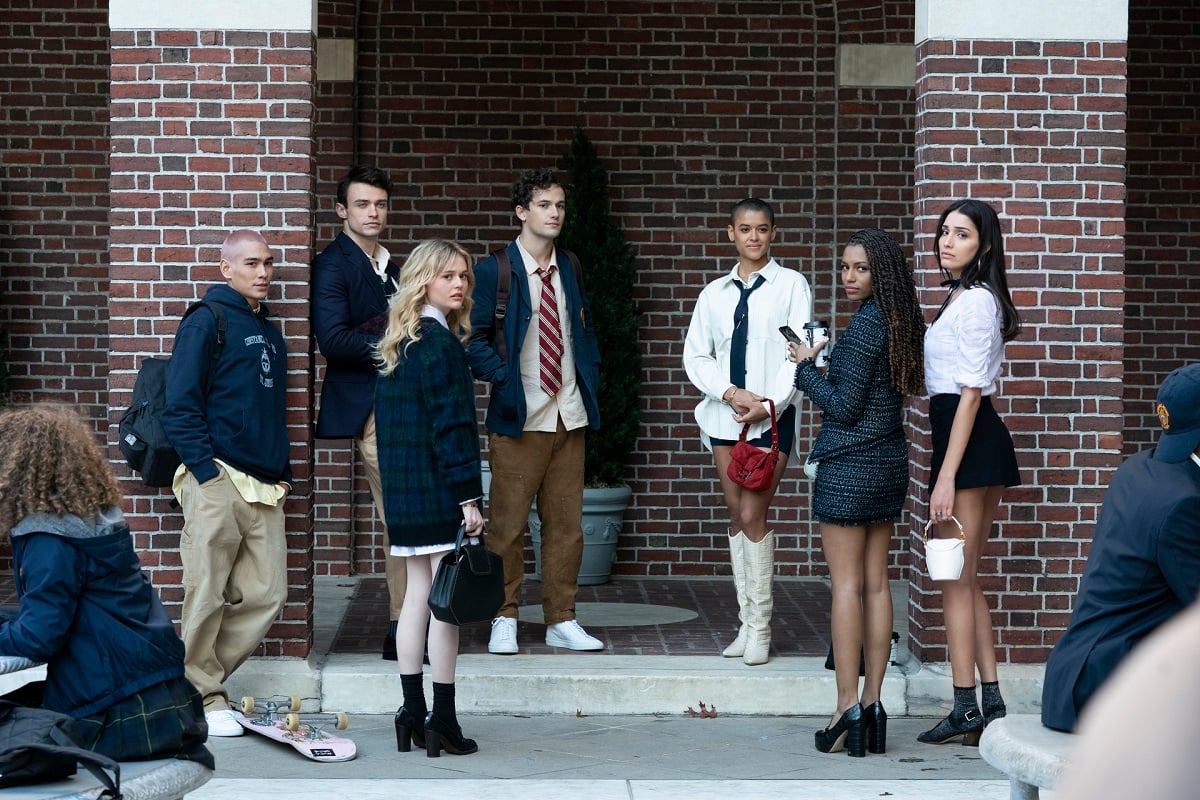 The original Gossip Girl focused on long-long friends Serena, Blair, Chuck, and Nate, along with new additions, the Humphreys (Dan and Jenny). The set-up this time around is similar: a group of wealthy teenagers attending the same school, whose lives are changed when an outsider enters their orbit.
The core group consists of Jordan Alexander as Julien Calloway, Eli Brown as Obie Bergmann, Thomas Doherty as Max Wolfe, Emily Alyn Lind as Audrey Hope, Evan Mock as Aki Menzies, Zión Moreno as Luna La, and Savannah Lee Smith as Monet de Haan. Whitney Peak plays Zoya Lott, Julien's half-sister, and the aforementioned newcomer.
Emily Alyn Lind and Jordan Alexander worked together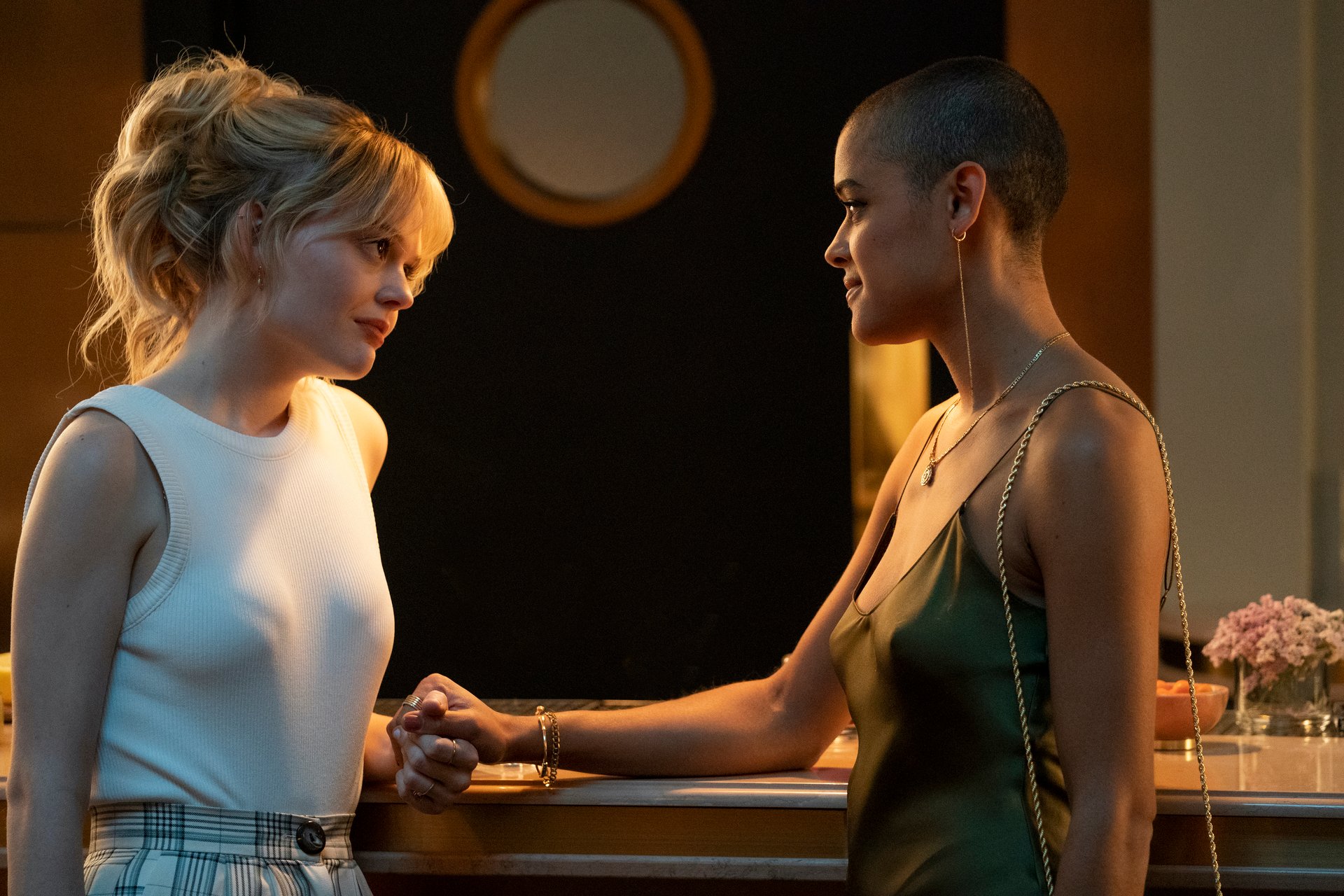 Lind was among the first cast in Gossip Girl. And she was the one who convinced Alexander to go out for the show. "I was actually at a premiere with my friend Emily," Alexander told Glamour. "In 2019 we were in a show called Sacred Lies together, and she was like, 'I'm auditioning for Gossip Girl, you should totally audition.'"
Sacred Lies is a Facebook Watch drama later purchased by NBC's streaming service, Peacock. In season 2, subtitled The Singing Bones, Lind portrayed Jolene Drygulski, while Alexander appeared as Elsie. Though it filmed in 2019, the season aired in 2020, as both actors were preparing for Gossip Girl.
"I auditioned in, I believe it was February, and then I didn't hear anything, and in the acting world that means you move on. Let it go," said Alexander. "But then in August I heard that I was going for a screen test, and I was like, What? And then by September I was in New York [filming Gossip Girl]."
Lind has an extensive history in show business
Before Sacred Lies, Alexander had very few credits to her name. "I was working as a maid and waiting for the bus," she told W Magazine. So Lind's encouragement brought her to Gossip Girl. "It just seemed so far out of reach," Alexander added. "I was trying to invite something great into my world for myself, but I just never thought it would be this."
Though several years younger than Alexander, Lind has many years of acting experience. The daughter of One Tree Hill star Barbara Alyn Woods, Lind first appeared in the 2008 film The Secret Life of Bees. She later booked notable recurring roles in TV series Eastwick, All My Children, and Revenge.
In addition to her on-screen work, Lind is a musician. "Acting is my job," she told Insider in 2020. "But I'm very lucky that my job is something that I am also very passionate about and haven't lost the fire for. I've just been very lucky. I can do both, and I hope that it stays like that for a long time."