Governors Ball Goes 'Cashless' in 2023 — What That Means and How To Prep for the New York Music Festival
Governors Ball Music Festival is back — officially adding Lizzo, Lil Nas X, and other chart-topping artists to their 2023 lineup. The website even confirmed Gov Ball is, again, going cashless for the upcoming 3-day event. Here's what that means — and how to prep your wristband before heading to Flushing Meadows Park.
Governors Ball returns to New York City in 2023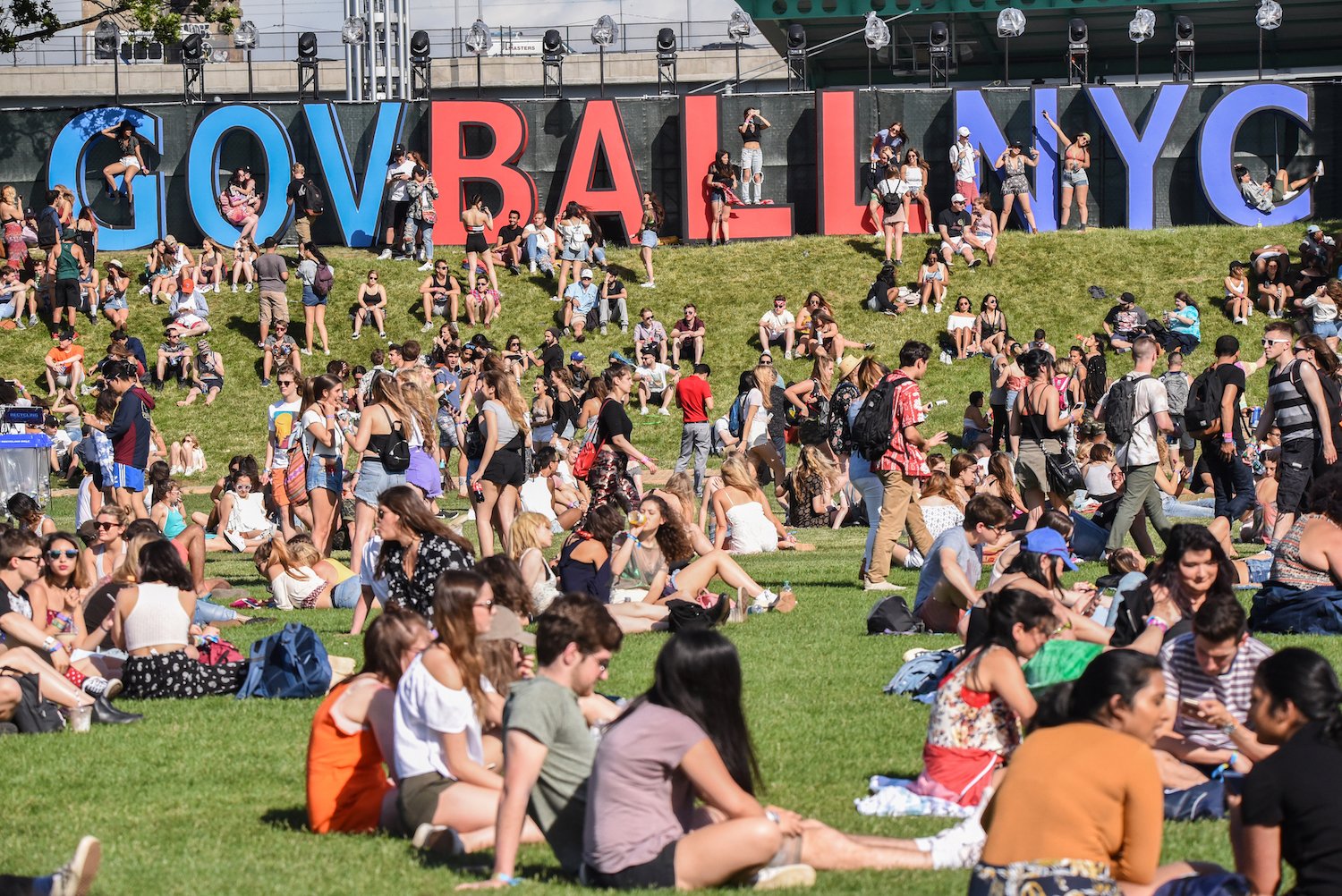 New Year City's biggest music festival returns from June 9-11, 2023. Governors Ball (also known as Gov Ball) features Lizzo, Kendrick Lamar, and ODESZA as headliners. 
Other musicians in the lineup include Rina Sawayama, aespa, HAIM, Lil Nas X, Snail Mail, Omar Apollo, Kim Petra, and more. Of course, the 3-day event also welcomes local food vendors and offers merchandise available for purchase.
Will Governors Ball be cashless in 2023?
In a statement on the Governors Ball website, the festival confirmed that 2023 will be fully cashless in an effort to "keep the lines moving quickly for food, beverages, merch, and more." That means attendees can use credit cards and debit cards throughout the festival grounds, as well as "Gov Ball Cashless payment" via their wristband. 
"Gov Ball Cashless, right on your wristband, is the easiest way to purchase at the fest," the statement says. "Simply register for Gov Ball Cashless when you activate your wristband, create a secure pin, and purchase with a tap of your wristband… it's the absolute most secure form of payment!"
"Cash exchange for a cashless card will be available at the fest for those who aren't prepared with a cashless form of payment for a $4 fee," the website adds. "Trust us, registering for Gov Ball Cashless is way easier."
Gov Ball was cashless in 2022, as well, with wristbands acting as admission and a form of payment for some festival goers. There were even options to leave a tip for food vendors via cashless payments. 
In an effort to support environmentalism, Gov Ball is one of the music festivals that partners with Liquid Death — a brand of water sold in aluminum cans. Presumably, this will be the water of choice (besides refill stations) for the upcoming 3-day event. 
Governors Ball moves from Citi Field to Flushing Meadows Park in 2023
In the past, this music festival took place on Randall's Island. Due to safety concerns/conveniece and the 2019 rain-out, Governors Ball officially moved to Citi Field in Queens. Now, it's making the switch to New York's Flushing Meadows Park.
"We're big steppers here in Queens, and we couldn't be more excited to welcome Kendrick Lamar, Lizzo, Odesza, and a litany of other iconic artists to Flushing Meadows Corona Park for Governors Ball 2023 this June," Queens Borough President Donovan Richards Jr. said in a statement. 
More information regarding tickets, transportation, and the cashless music festival can be found at the Governors Ball website.