Why the Governors Ball Music Festival Moved to Citi Field
After years of Governors Ball being held at Randall's Island Park, this music festival is making the switch to New York City's Citi Field. Here's what we know about its location change and the reason behind it.
After a year-long hiatus, Governors Ball Music Festival returns to New York City in September 2021. This year features new headliners, like Billie Eilish and Post Malone, and even a new venue. 
Here's the reasoning behind Governors Ball (Gov Ball) switched from Randall's Island Park to Citi Field.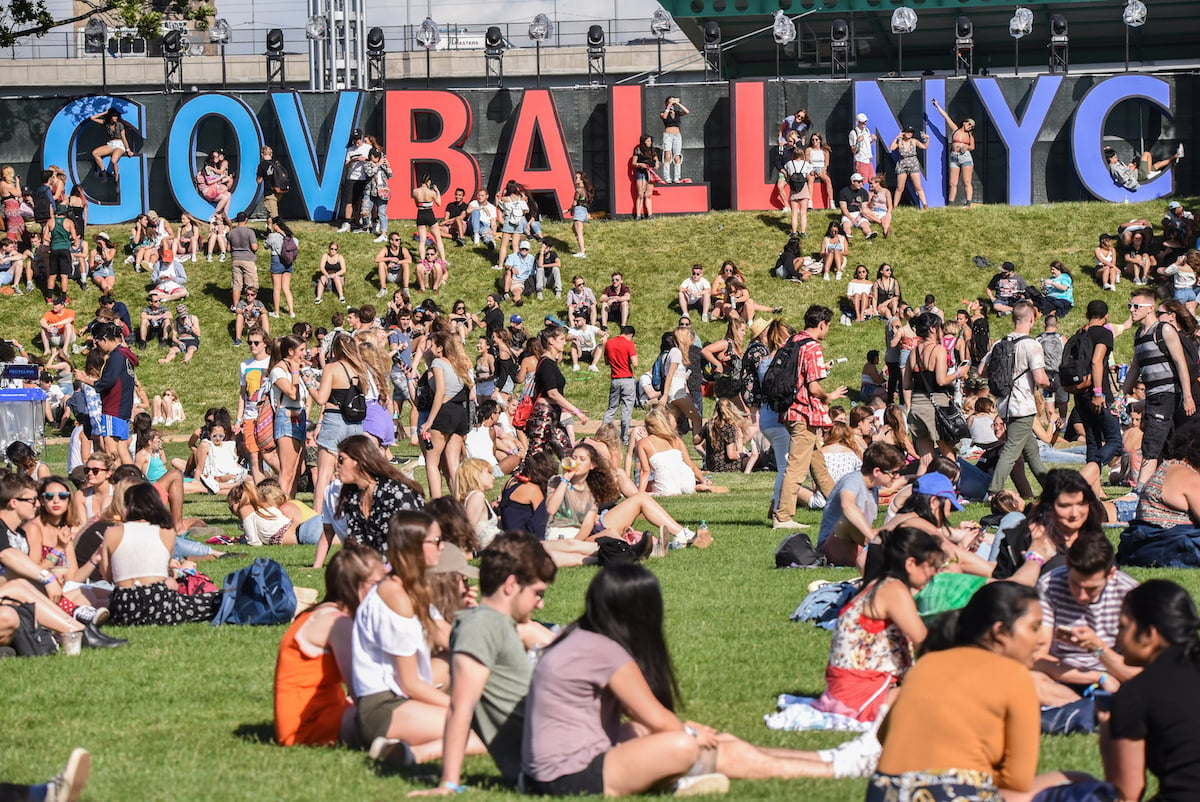 Governors Ball Music Festival is one of New York's biggest music festivals
Live music is alive and well in New York City. September 2021 brings the Global Citizen Festival to Manhattan. There's also the Governors Ball Music Festival, complete with new headliners, returning to New York. 
This festival was canceled during 2020 due to the coronavirus (COVID-19) pandemic and safety concerns. However, Gov Ball returns to New York City in 2021 with a new, iconic location. That's Citi Field, the home of the New York Mets. There were several reasons for this venue change, according to the festival's website. 
Governors Ball Music Festival moved from Randall's Island Park to Citi Field
Unlike Randall's Island Park, Citi Field is easily accessible by subway, Long Island Rail Road, bus, bike, scooter, and foot. This is also a good sign for potential weather hazards. (Attendees of 2019's Gov Ball remember the "disastrous" evacuation due to severe weather.) 
The website states, "All stages will be centered in the middle  – creating a one-of-a-kind 360° layout that prevents sound bleed between stages and eliminates long walks." This year's music festival includes four music stages, allowing up to four performers to appear at the same time. 
The venue is also somewhat changing its appearance to accommodate this festival and its attendees. Gov Ball will add astroturf to the asphalt areas, creating a more colorful and comfortable environment. 
Who is performing at Governors Ball Music Festival in 2021?
Some tickets for this festival have already sold out, with attendees sharing their excitement on social media platforms. Artists performing at this year's festival include Billie Eilish, A$AP ROCKY, Post Malone, J Balvin, Megan Thee Stallion, RÜFÜS DU SOL, Ellie Goulding, Leon Bridges, and Carly Rae Jepsen. (Post Malone previously performed at Gov Bal in 2018.)
This festival also highlights some of New York City's iconic eateries with "A Taste of New York Delivered by Grubhub." That includes Roberta's Pizza, Big Mozz, Van Leeuwen Ice Cream, The Bao Shoppe, La Newyorkina, Wowfulls, Try Vegan, and Milk & Cream.
Of course, Governors Ball also includes extra health and safety precautions due to the COVID-19 pandemic. Proof of a full COVID-19 vaccination or a negative COVID-19 test result will be required to attend the festival.
"Safety is always our number one priority," a statement from Gov Ball reads. This wouldn't be the first or the only music festival to require proof of vaccination or a negative test result, as Lollapalooza, held at Grant Park, also included a vaccine policy and/or testing requirement.
To learn more about the Governors Ball Music Festival, visit their website.