'Grace and Frankie' Character, Grace Hanson, Has Something in Common With Cher Horowitz From 'Clueless'
Grace and Frankie's Grace Hanson and Clueless' Cher Horowitz don't appear to have anything in common at first glance, other than the fact that they both reside in California. Still, the Netflix character and the classic movie character are tied together in one very interesting way. In fact, there is reason to believe Grace and Frankie and Clueless exist in the same television universe. Grace and Cher both found themselves in the same rough neighborhood. They were both victimized in front of a liquor store in that neighborhood.
Grace Hanson and Cher Horowitz were both victimized at a liquor store
Grace and Frankie and Clueless were filmed decades apart, but both Hollywood projects utilized the same liquor store for a crime scene. In the 1995 film, Cher rebuff's Elton's advances by jumping out of his car. Irritated with her, he drives off, leaving her in front of Circus Liquor, 'somewhere in the Valley." It didn't take long for Cher to get robbed at gunpoint. A thief takes her purse and instructs her to lay down on the ground while he runs off.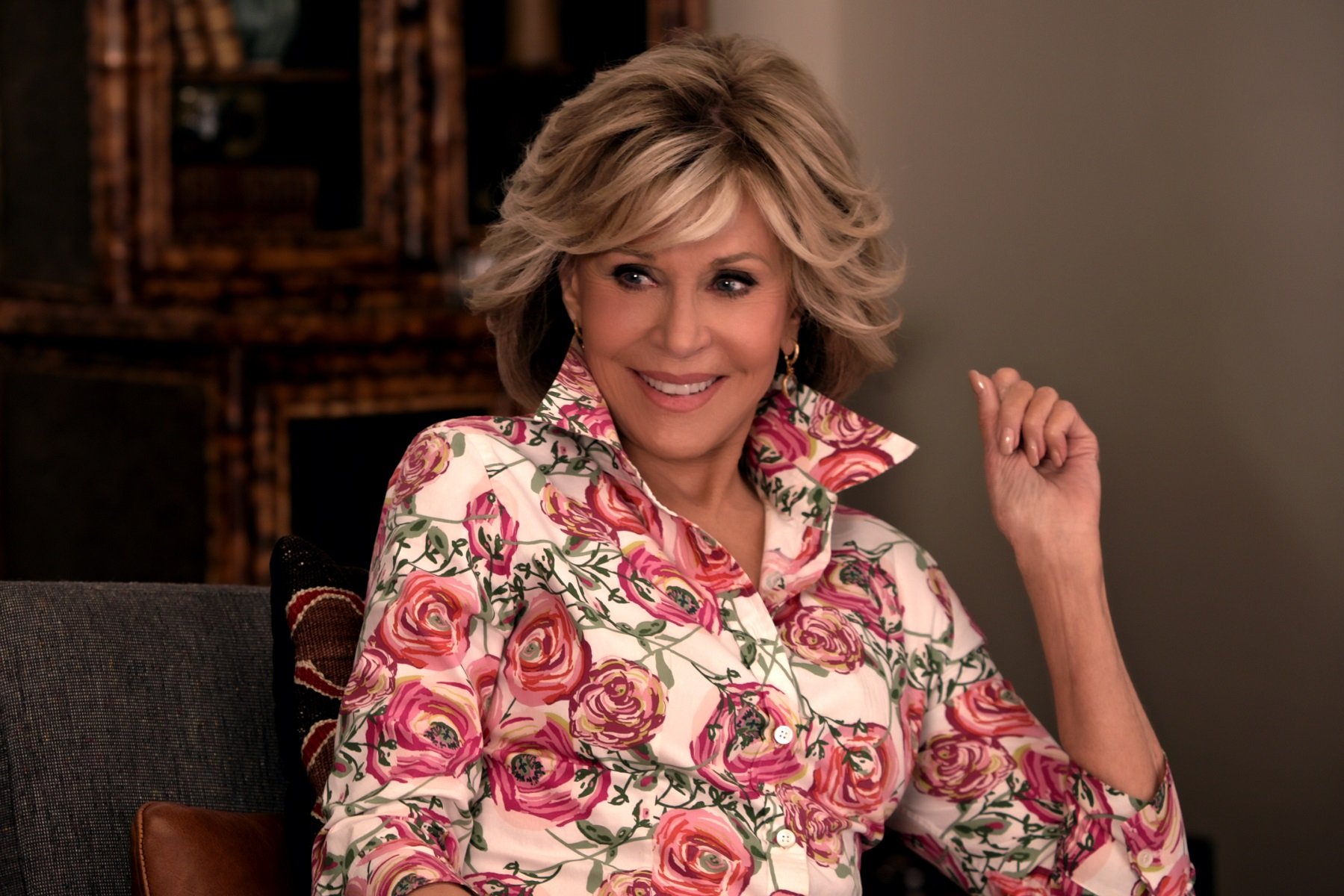 Two decades later, Grace pulled into the same parking lot to buy alcohol after Frankie hid the household stash. Grace, just like Cher, was victimized in the North Hollywood location. While in the store, Grace's car is stolen from the parking lot. She returns to an empty parking lot, illuminated by the store's mascot, a massive sign in the shape of a clown. 
Where is the liquor store located?
Circus Liquor is located at 5600 Vineland Avenue in North Hollywood, California. According to Roadside America, Circus Liquor has been in business for decades. The 32-foot-tall clown sign has been continuously lit since the 1960s. The liquor store fancies itself a part of Hollywood and actively advertises that they will entertain filming inquiries.
Over the years, Circus Liquor has appeared in more than a few high-end Hollywood projects. Since the 1980s, the small store has been featured in five movies and one television show. Aside from Clueless and Grace and Frankie, viewers can spot the store in Alpha Dog, American Satan, Spun, and Blue Thunder.
Is 'Grace and Frankie' set in the same town as 'Clueless'?
Technically speaking, Grace and Cher never lived in the same town. The television show and the movie, while both set in California, take place in different communities. Cher lived with her lawyer father in Beverly Hills. Grace calls a beach house in La Jolla, California home.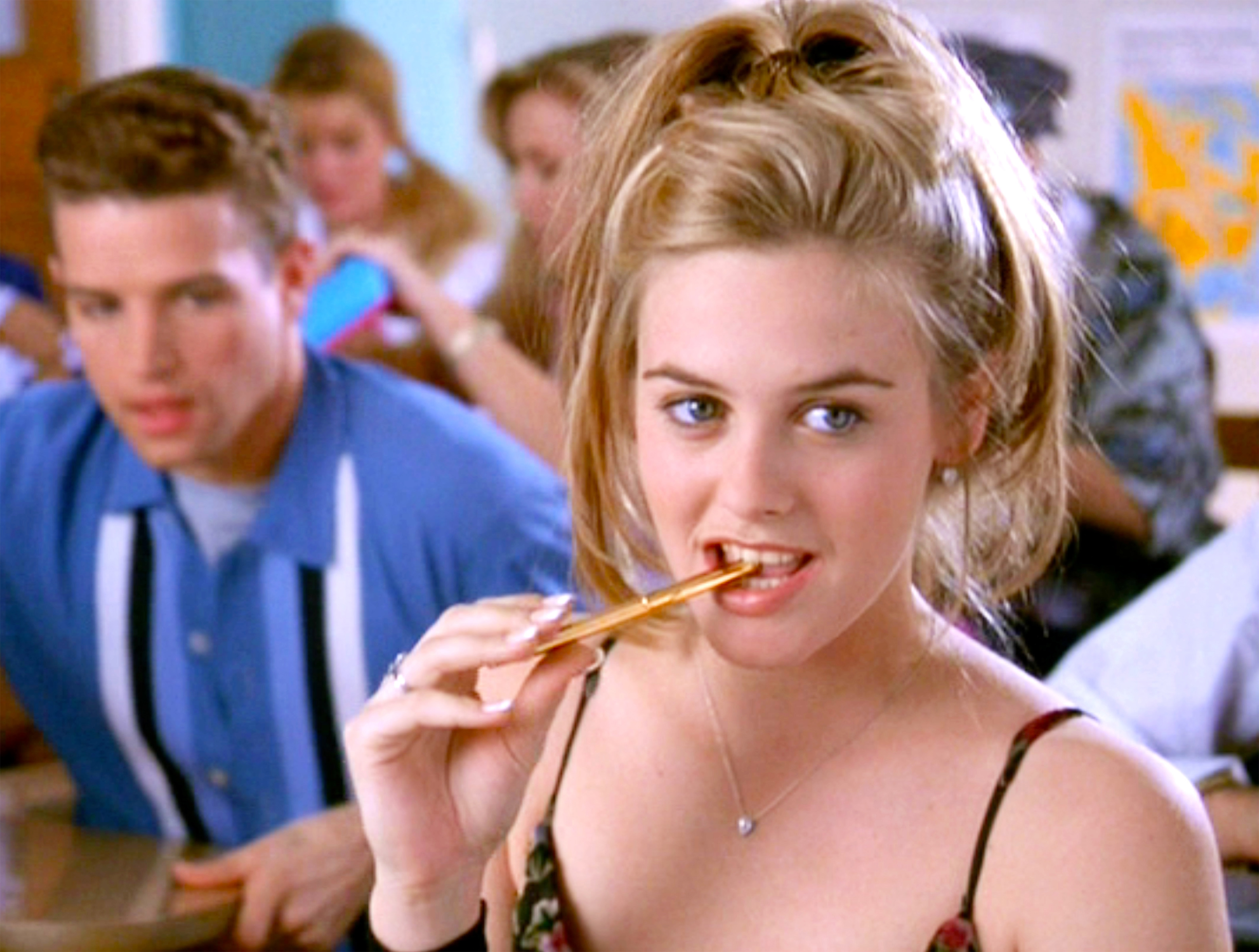 Cher's sprawling Beverly Hills mansion is actually hours from Grace and Frankie's beachfront property. Beverly Hills is in the Los Angeles area, while La Jolla is close to San Diego. The two famous California areas are more than 100 miles and two hours apart. Grace and Frankie's Californian fans largely consider the use of Circus Liquor in the show a "goof." After all, there had to be dozens of stores closer to Grace's house than Circus Liquor. The store is closer to Cher's fictitious mansion than Grace's fake address by a lot. The same is true for the actual house used in Grace and Frankie, though. Grace and Frankie's easily identifiable beach house is in Malibu, not La Jolla. Malibu is just 25 miles from Beverly Hills. Malibu and La Jolla, while both beach communities are a four-hour drive from one another, on a good day. 
RELATED: 'Grace and Frankie': 1 of the Shows Most Emotional Moments Came in Season 1