Grace and Frankie's 3 Best Business Ideas
Grace and Frankie's titular characters have come up with quite a few inventions and business ideas over the years. Grace has plenty of business savvy from running her own company. Frankie is a creative genius with genuinely good ideas. Some of the duos' ideas even become actual products. Grace and Frankie also focus a lot of their ideas on helping an older demographic. As the final episode approaches, let's look back over the best ideas these two have had on the series.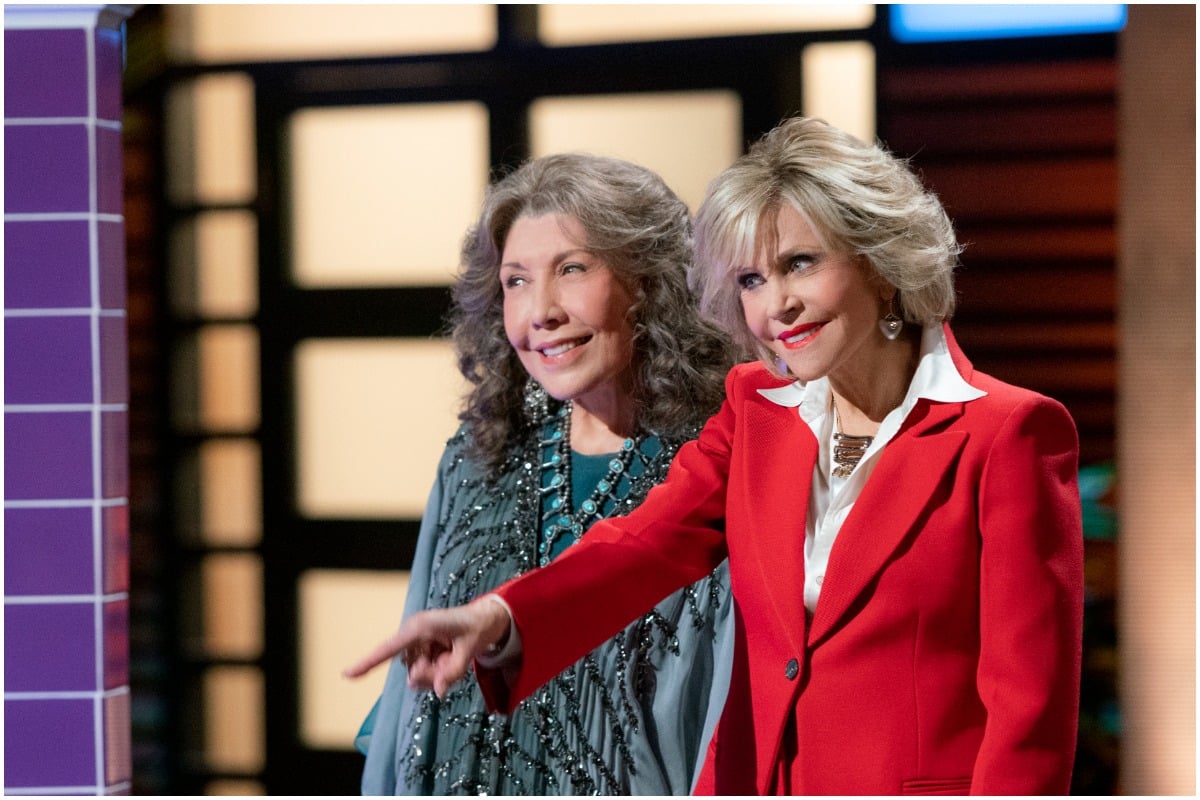 Yam lube
In season 1, Frankie recommends her homemade yam lube to Grace to help with vaginal dryness when Grace starts dating again. Grace later suggests that Brianna pitch the product to her beauty company, Say Grace. She points out that 84% of postmenopausal women find sex painful. She also talks about all the harmful ingredients in most lubricants – parabens, glycerin, and silicon. However, that's not the case with Frankie's yam lube. Grace refers to it as "farm to vagina."
After some negotiations, Brianna buys out Frankie's yam lube in exchange for 6% of the gross income and Frankie's art on the box. However, in the end, Frankie pulls her art from the product because Brianna adds palm oil as a preservative. The company also doesn't go with Frankie's product name ideas, like Vagicadabra or Menapplause, which is a real shame.
Ménage à Moi by Vybrant
In season 3, Grace and Frankie start a sex toy company called Vybrant with products marketed toward older women. The Ménage à Moi vibrator they create features a soft-grip gel sleeve to help women with arthritis and glow-in-the-dark buttons for easier use. The product is lightweight, and the angles change easily. It's an excellent idea for Grace and Frankie to create a product acknowledging something that is often ignored – sexuality in women over age 60. Unfortunately, it's such a good idea that another company ends up stealing it.
The Rise Up toilet
Finally, in season 6, Grace and Frankie take their ideas to Shark Tank. They create Rise Up, "the sleek and stylish" product that helps people get off the toilet and doesn't look like a piece of hospital equipment. The new product is inspired by an incident earlier in the season when Grace's bad knee acts up and can't get off the can. The toilet gently lifts its user to avoid help avoid such situations.
Grace and Frankie pitch the Rise Up on Shark Tank in the hopes of receiving a $200,000 investment for 10% equity. The duo nails their presentation and gets offered precisely what they asked. Unfortunately, Grace can't accept the offer because Nick asked her not to work with Mark Cuban. The prototype of the Rise Up also ends up exploding and flooding Robert and Sol's house, turning it into a construction site and forcing them to move into the beach house at the end of season 6.