'Grace and Frankie': Lily Tomlin Once Urged Fans to Persuade Dolly Parton to Appear on the Show
Lily Tomlin and Jane Fonda are currently filming the final season of their hit Netflix series, Grace and Frankie. Fans of the duo are desperate to see Dolly Parton join the cast, even if briefly. Viewers aren't the only ones who want to see it happen. Tomlin once urged fans to persuade the country star to reunite with her former castmates.
'Grace and Frankie' will end after season 7 
Tomlin and Fonda are wrapping up their Netflix original. The show, created by Marta Kauffman and Howard J. Morris, has received mostly rave reviews. It follows the lives of Grace Hanson and Frankie Bergstein as they navigate life in their twilight years after being thrown a curveball. Both women were married for forty years when their husbands, Robert and Sol, announce they are seeking divorces because they are in love with each other.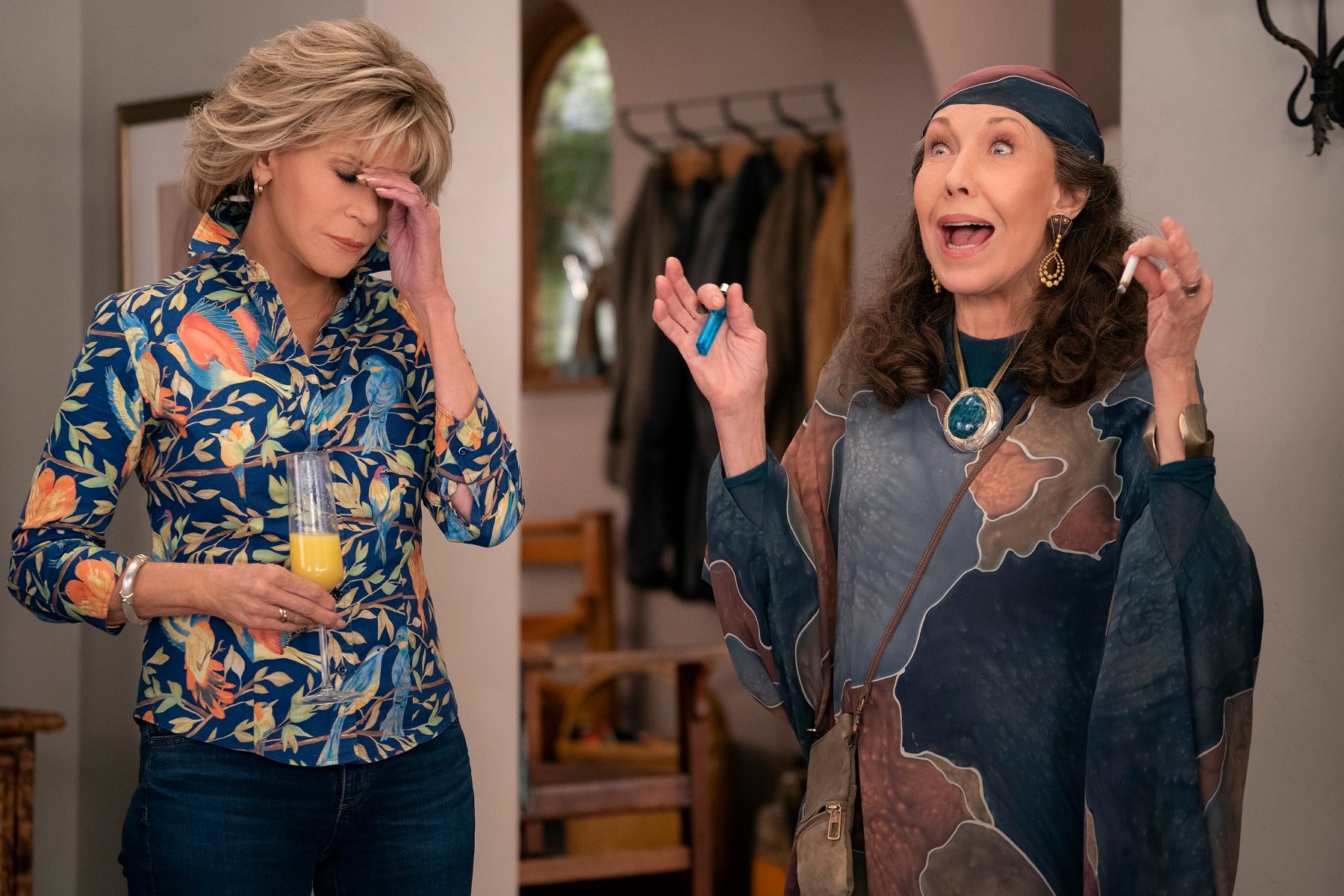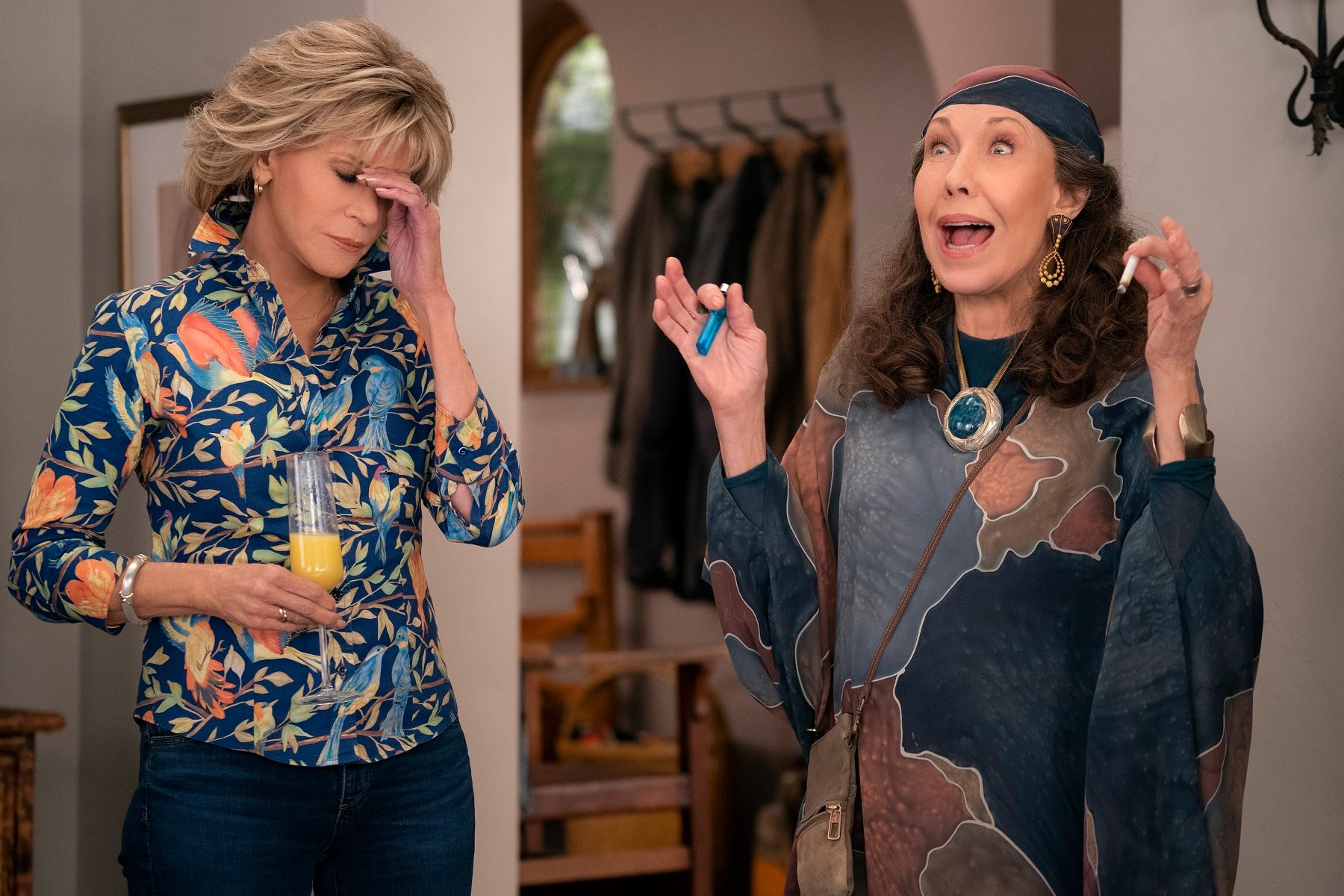 Once sworn enemies, Grace and Frankie develop a unique friendship that helps both women process the trauma of being left later in life. The cast and crew have heavily guarded the finale's storyline, but the writers promise that Grace and Frankie and Robert and Sol will be interacting with each other in a unique way.
Lily Tomlin has urged fans to pursued Dolly Parton to appear in 'Grace and Frankie'
The famed Netflix original has had a long and illustrious list of guest stars during its seven-season run. Still, there is one guest that fans still want to see. They have waited seven long seasons to see Parton reconnect with her former castmates. They aren't the only ones. Tomlin has been hyping them up.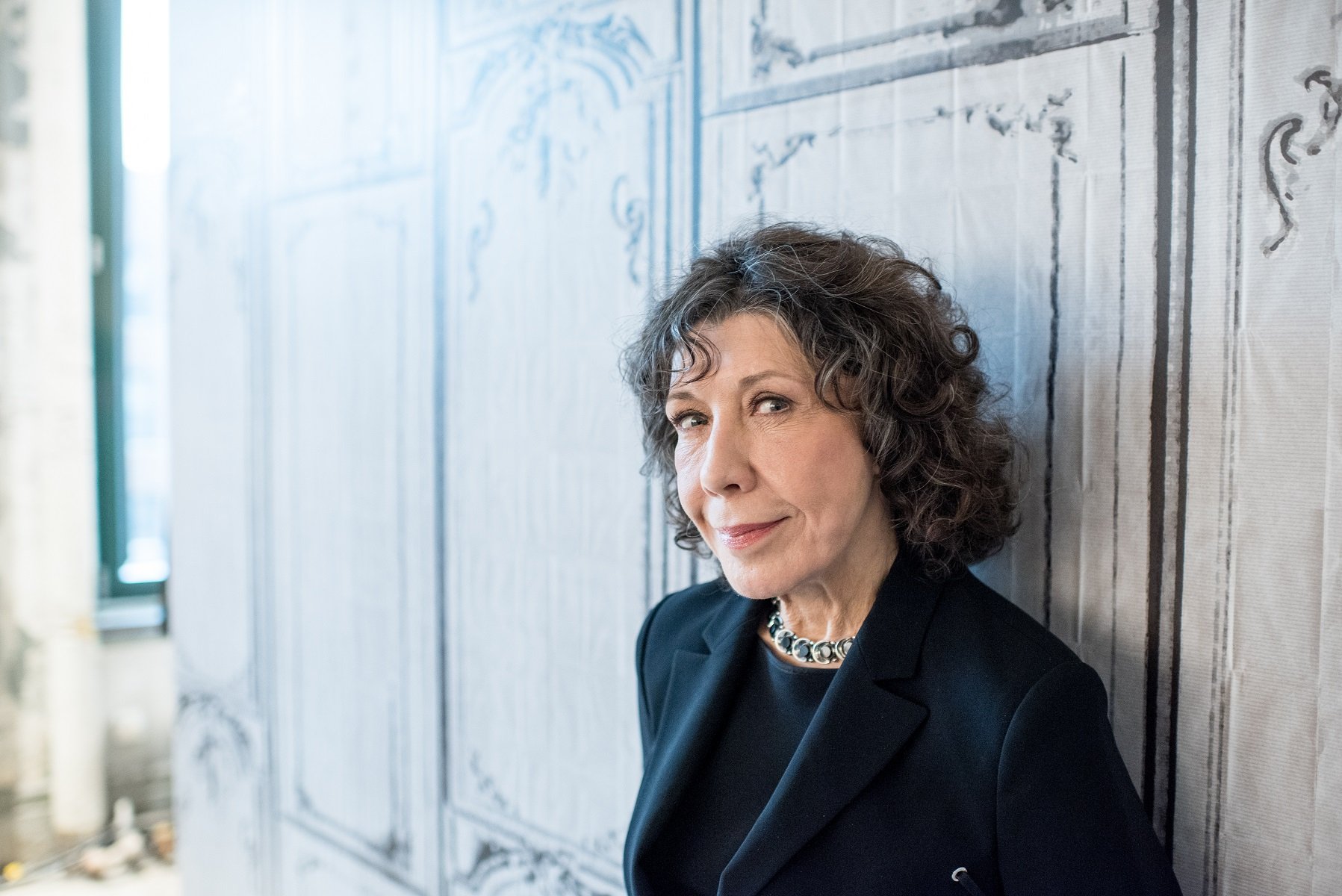 During a 2019 interview, Tomlin answered questions before she was honored by the Paley Center for Media. Naturally, Tomlin was asked about the likelihood of Parton appearing on the series before she and Fonda officially called it quits. According to USA Today, Tomlin said she really hoped Parton would appear on the show. She urged fans and the media to "write her and tell her." 
Dolly Parton, Lily Tomlin, and Jane Fonda appeared together in the cult classic, '9 to 5' 
Parton, Tomlin, and Fonda go way back. The three stars worked together on 9 to 5, a film that is now considered a cult classic. In the movie, the three play administrative assistants who conspire to make their boss pay for his sexist behavior. Fonda dreamt up the plot after speaking with a friend who created an association for female office workers. Fonda told The Canberra Times that she first imagined the film as a drama but that it came off too preachy. She said they switched to a comedy when the idea of casting Tomlin came about. Parton was added later.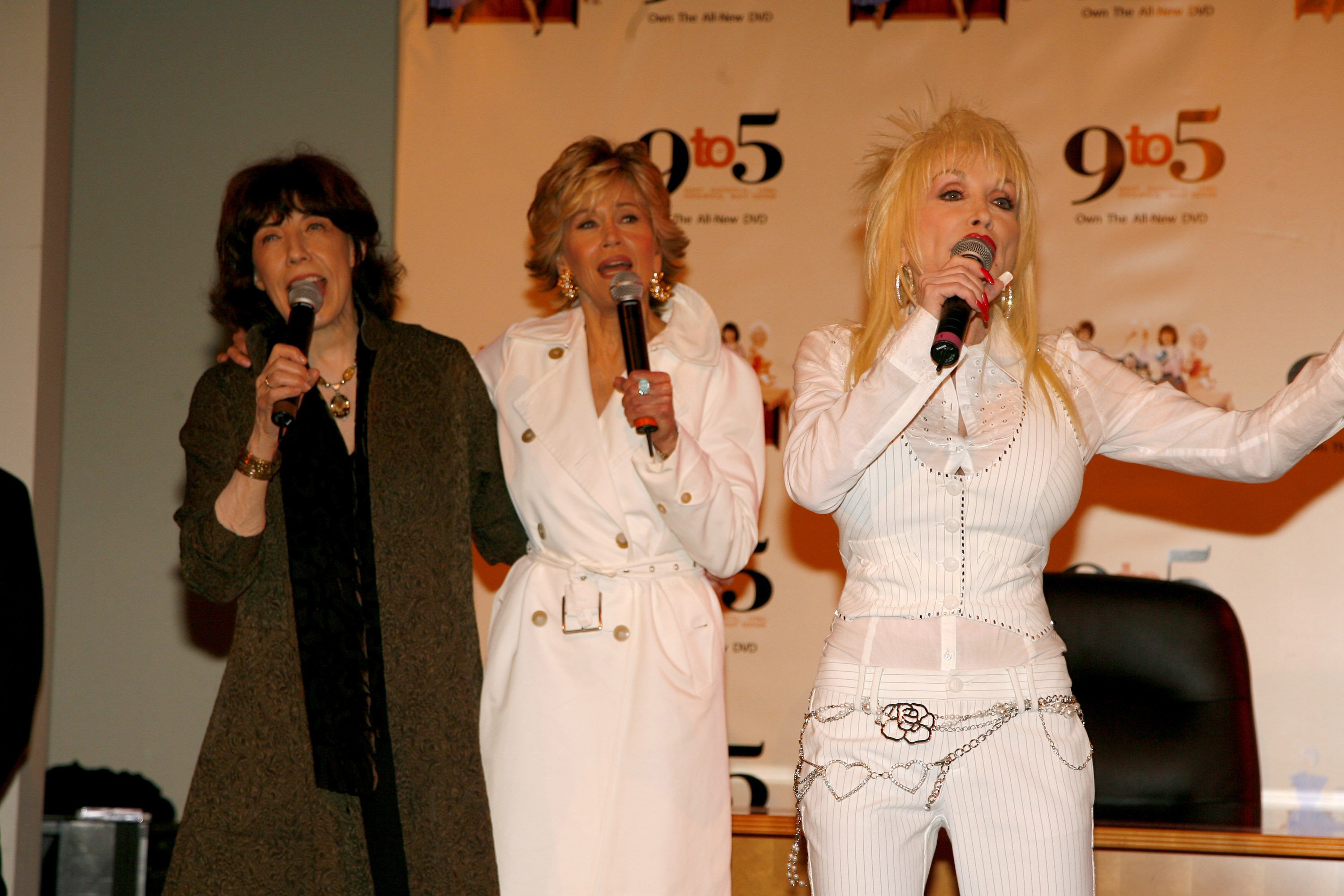 9 to 5 was Parton's very first feature film. With a modest budget, the film went on to gross $100 million at the box office. Music from the movie earned two Grammy Awards.
RELATED: 'Grace and Frankie' Will Conclude as Netflix's Longest Running Original Series to Date