'Grace and Frankie' Season 7: When Will the Other 12 Episodes Drop on Netflix?
Grace and Frankie fans got a nice surprise from Netflix recently when the streamer dropped four new episodes. They are the first episodes of the seventh and final season, which were shot before the pandemic hit.
As stars Lily Tomlin (Frankie) and Jane Fonda (Grace) explained in a video accompanying the release, they wanted to give fans "something special" until they finished the rest of the season. Now fans want to know, — when will the final 12 episodes drop?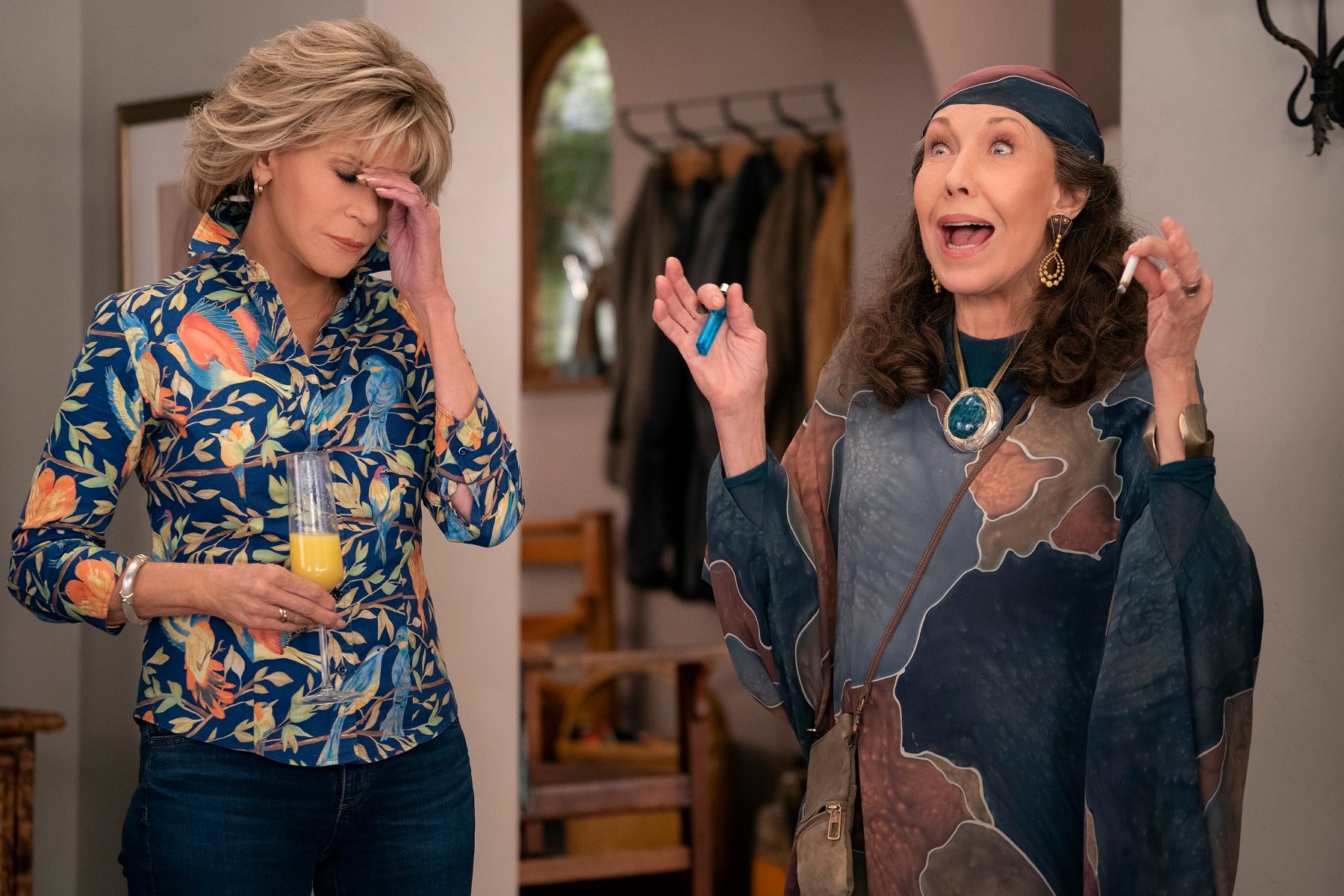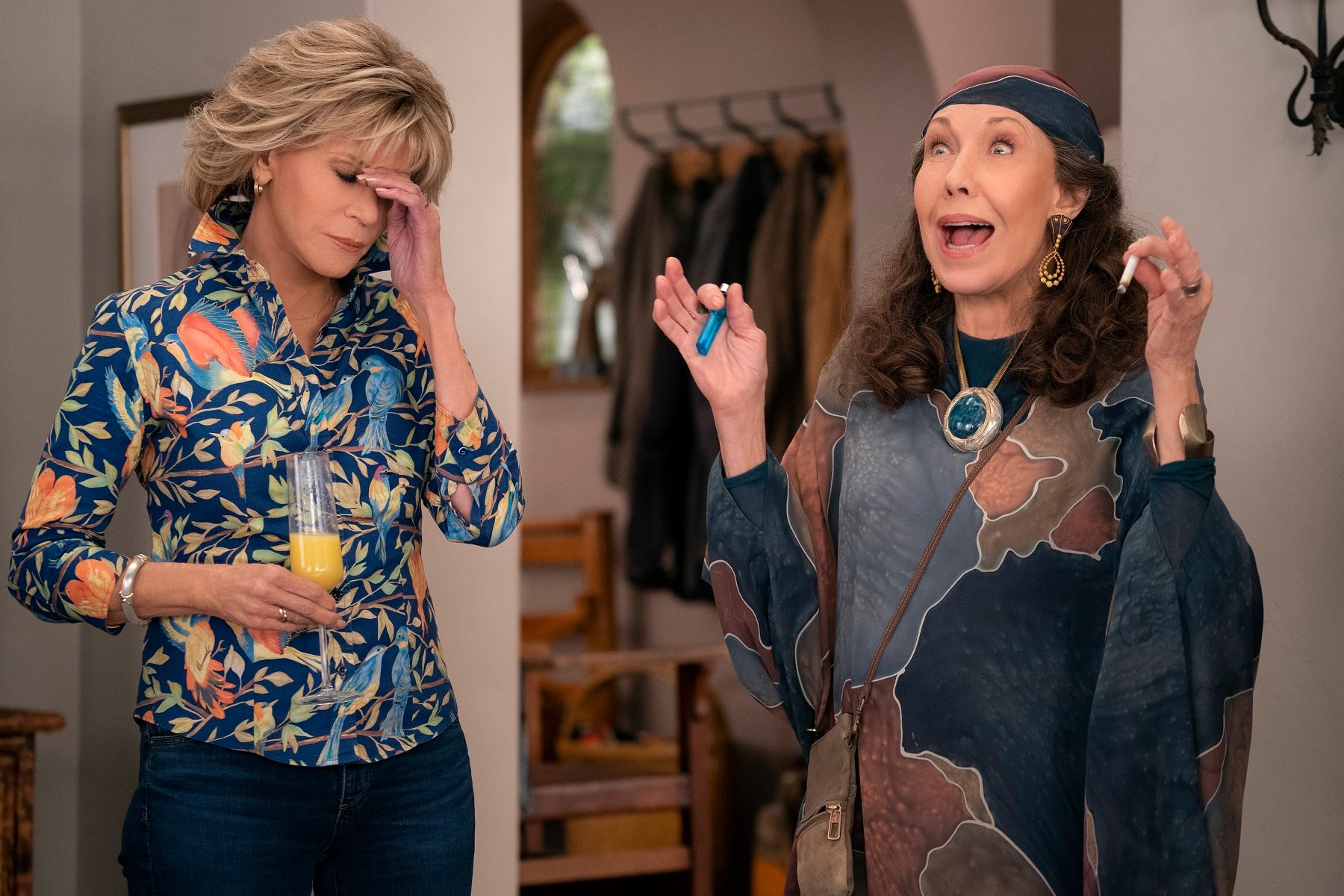 'Grace and Frankie' is making Netflix history
Grace and Frankie is a comedy about two women who form an unlikely friendship after their husbands reveal they are gay and leave them for each other. Tomlin and Fonda play the titular characters, alongside an extremely talented supporting cast.
The series also stars Sam Waterson, Martin Sheen, June Diane Rapheal, Brooklyn Decker, Baron Vaughn, Ethan Embry, and Peter Gallagher. All of these actors reprise their respective roles in the final season.
Netflix gave the series a 16-episode order for the seventh season nearly two years ago. When it is finished, Grace and Frankie will be the longest-running Netflix original series ever, with 94 total episodes.
Jane Fonda and Lily Tomlin surprise fans
When Netflix released the first four episodes of season 7, they shared a video on social media that featured Fonda and Tomlin explaining the surprise.
"We've missed you, but more importantly, you've missed us," Tomlin says.
Fonda then goes on to tell the camera: "As you know, we've been filming the seventh and final season of Grace & Frankie…we just wanted to give you something special until we finish."
"It was between this and Del Taco gift cards. I wanted to go with the gift cards," Tomlin jokes.
When will the final 12 episodes of 'Grace and Frankie' drop on Netflix?
The four new episodes that Netflix just released were the first new episodes of Grace and Frankie that fans have seen since January 2020. Fans won't have to wait another 19 months for the final 12 episodes. But, they will have to wait until next year.
According to Entertainment Weekly, the final 12 episodes are slated for release in 2022. Exactly when in 2022 still remains a mystery. Filming is scheduled to end in October 2021, and then they will need time for post-production.
If past seasons are any indication, they will need at least six months after filming wraps to finish up the season's production. That would put the release of the final 12 episodes in the spring of 2022 at the earliest.
The pandemic caused a 15-month filming break
Grace and Frankie had four episodes of season 7 in the can and were halfway through filming episode 5 when production halted on March 12, 2020, due to the pandemic. They wanted to make sure the cast was safe — considering the four lead actors have a combined age of 325. So, they waited 15 months to resume filming and didn't go back until June 2021.
"A long time to wait but, given the age and vulnerability of the four leads, it's best," Fonda wrote on her blog. "I'll be headed into eighty-four by the time we're done. Yikes!"
'Grace and Frankie' star Jane Fonda was happy to discover she could still act
Just after the Grace and Frankie cast returned to the set in June to continue filming, Fonda wrote in her blog that the long break had her worried. But she quickly discovered there was no need to.
"Frankly, I've been worrying about the possibility that in the 15 months since we were last filming Grace & Frankie, I may have lost the ability to act," Fonda wrote. "But last Monday we went back to the set and, turns out, I can still do it and I'm happy doing it."
Grace and Frankie seasons 1 through 6 and the first four episodes of season 7 are now available on Netflix.
RELATED: 'Grace and Frankie': 1 of the Shows Most Emotional Moments Came in Season 1