'Grace and Frankie' Star Jane Fonda Says Ivanka Trump Ghosted Her Plan to Meet with Donald Trump
Find out how Ivanka Trump left Jane Fonda hanging.
Jane Fonda has been in the public eye for years. It almost seems that she has done it all, from modeling to acting and everything in between. She has quite an impressive resume and has been delighting fans all over the world for decades.
Fonda has always known how to be as active as possible and make her voice heard in any way that she chooses, and her efforts have more than paid off. In her work as an advocate for climate change, she has been passionate about a cause that is close to her heart, and she is adamant about raising awareness.
Many have seen how Fonda will stop at nothing to get the message across for what she cares about and believes in and to further make her point, she was arrested on her 82nd birthday as part of a plan for a movement called Fire Drill Friday.
It looks like the actress and activist has a specific plan in mind for what she is hoping to accomplish. However, Jane Fonda now says that Ivanka Trump ghosted her plan to discuss climate change with Donald Trump. 
Some background on Jane Fonda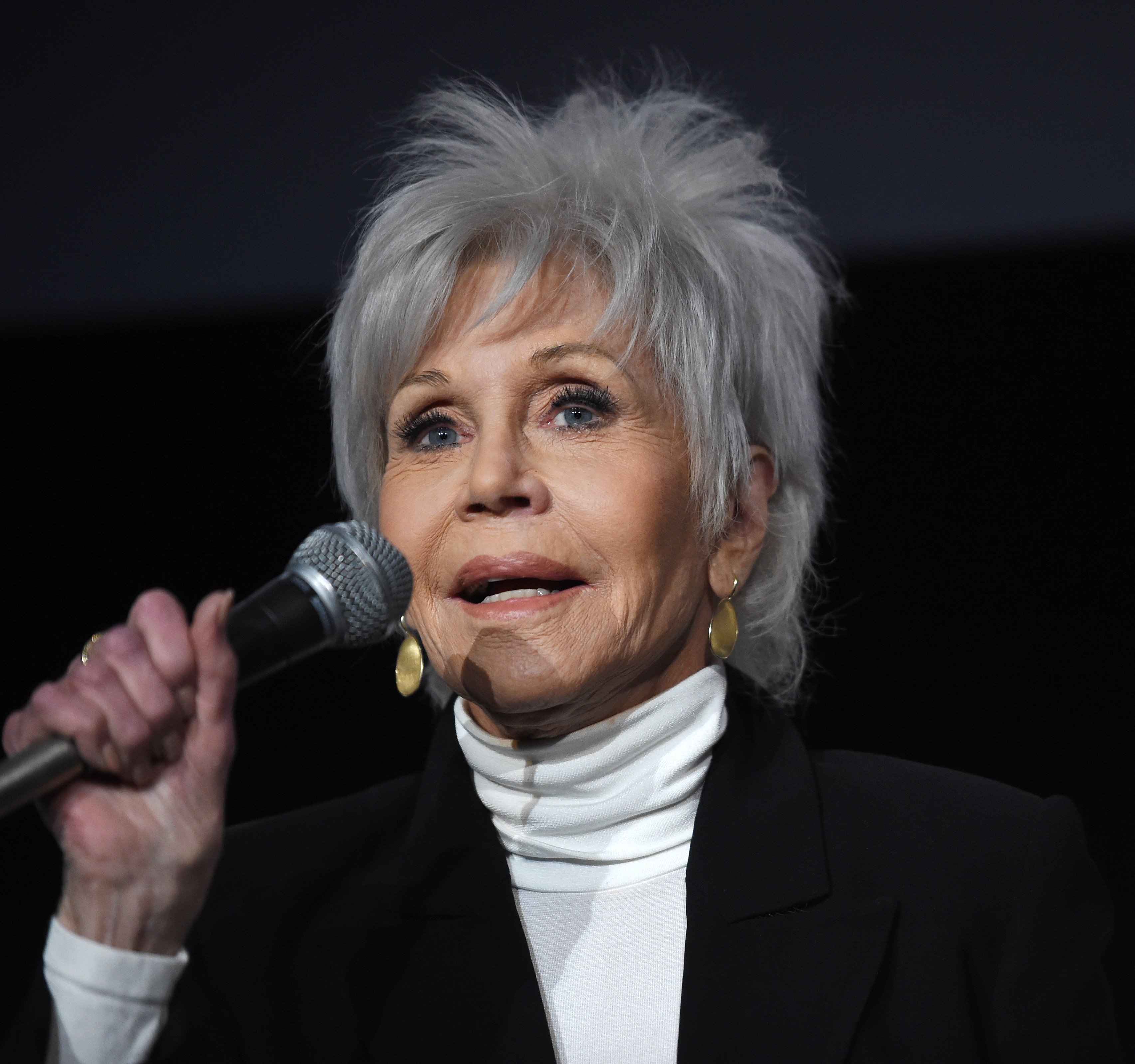 Born in New York in 1937, Fonda has been known for a variety of different things. Her talents make her well-deserving of the many awards that she has received over the years, including two BAFTA's, the AFI Life Achievement Award, and an impressive seven Golden Globes.
She began her career in modeling and broke into the world of acting soon after. After appearing on Broadway and in several films, Fonda began making workout videos, something that she was passionate about for over a decade.
By this point, Fonda had numerous acting credits under her belt, and she was showing no signs of slowing down anytime soon. The actress has been married and divorced three times and since the early 2000s, she has taken on several successful roles, most notably the popular show Grace and Frankie. 
Jane Fonda's work as an activist
While Fonda's focus on different things changed over the years, one thing that remained constant is the activism that she has always been so devoted to. According to Prevention, she has done work with political, social, and climate activism, and it is something that she is proud to be known for.
Lately, she has been making her voice heard on racial issues and even goes so far as to admit that "I didn't understand enough about the history of racism, about slavery and reconstruction, and Jim Crow."
Her work with activism is something that Fonda has always taken a firm stand on, and she does whatever is necessary to speak about the issues where she feels that change needs to be made. 
Jane Fonda says Ivanka Trump ghosted her plan to discuss climate change with Donald Trump
Fonda is so focused on her work as an activist that she even made an attempt to reach out to the President of the United States, Donald Trump. She has been going out of her way to raise awareness about the climate crisis and even told the New York Times regarding Trump that: "I thought, he's been traumatized as a child, kind of like Ted as a child, so there are certain things that I understand about this kind of man."
In order to try to talk to the President about her concerns, Fonda thought that she could "find four of the most beautiful, sexy, smart, climate-interested women I can, and we'll go in, and we'll kneel, and we'll plead and beg." She made a phone call to White House adviser Jared Kushner, who, in turn, had his wife Ivanka call her back.
What did the first daughter do? She laughed at what Fonda had to say, and that was the end of the conversation since the first daughter never called her back.