Grace Kelly's Daughter Princess Stéphanie Ran Away to the Circus With an Elephant Trainer
Grace Kelly was never one to shy away from the limelight, and even more so as she took on her new royal role next to Prince Rainier III in the 1950s. A role that required her to sacrifice her own successful career to join a royal family, who considered her an 'outsider.' It seems the love between Grace Kelly and her foreign-born prince was too strong not to pursue.
Likewise, Kelly's daughter Princess Stéphanie isn't one to run away from love but rather run away with it. In fact, she once followed her heart and ran away to the circus with an elephant trainer.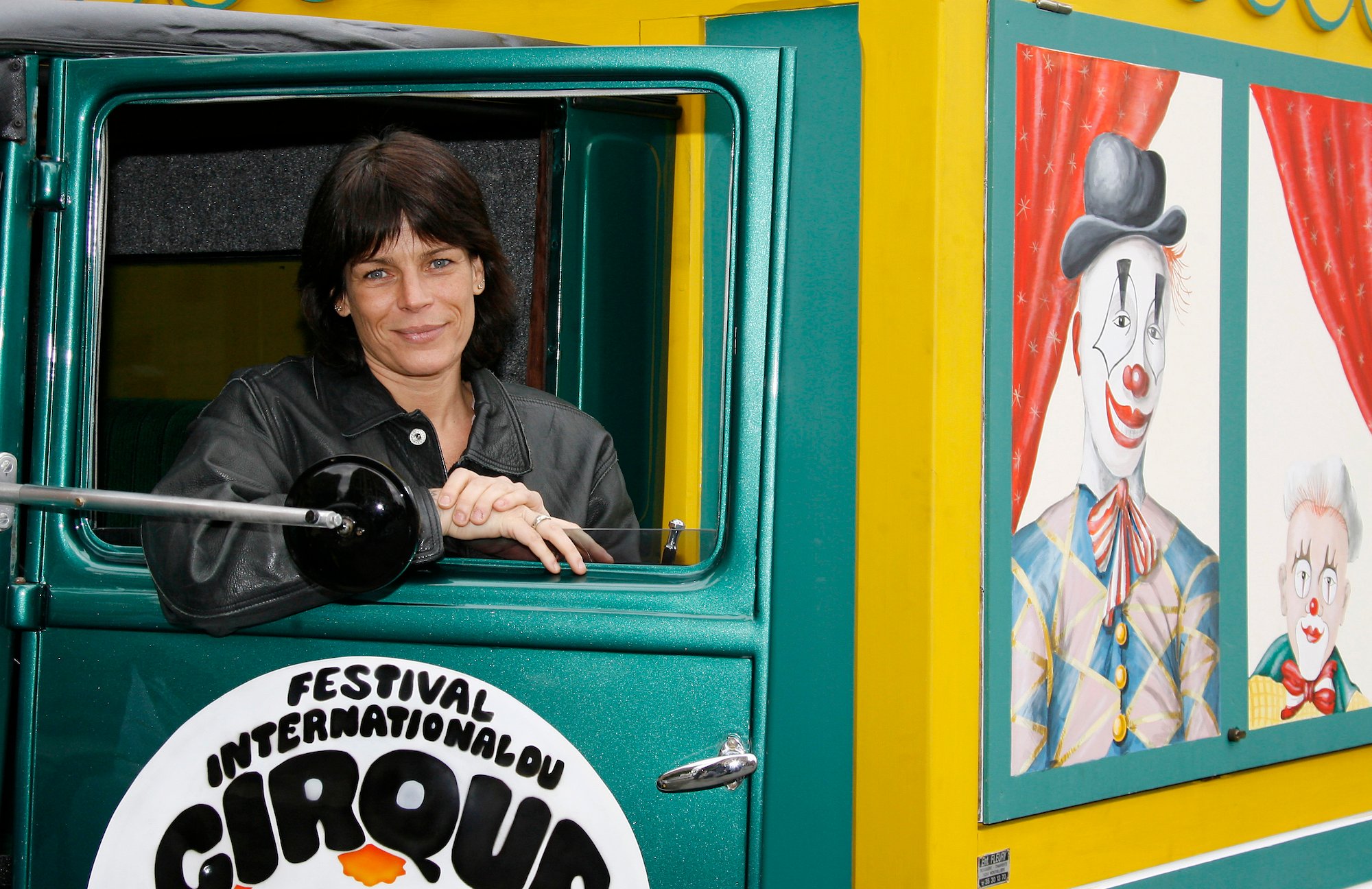 Grace Kelly was a famous Hollywood actor
Before there was Meghan Markle and Prince Harry, there was Grace Kelly and Prince Rainier III. Like the Duchess of Sussex, Grace Kelly had a renowned acting career before meeting and marrying her foreign-born prince, Prince Rainier III, in 1956. Before retiring from her career for love, she took on leading roles like Rear Window, Dial M for Murder, To Catch a Thief, and High Noon. 
The Princess of Monaco would die at the young age of 52 when tragedy struck, and a minor stroke caused her to crash while driving. The stroke would cause her to lose control of her Range Rover, resulting in her death and injuring her daughter Princess Stéphanie.
Her daughter Princess Stéphanie and the time she ran away to join the circus
Following her mother's death in the same accident she was in, Princess Stéphanie suffered many highs and lows throughout her life. One place she found significant comfort in, however, was at the circus. A close admiration that she Daily Mail "comes from [her] father, who was passionate about it from a very young age, followed all the major European circuses and knew all the great circus families. So [she] grew up with it."
Following her love for the circus, Princess Stephanie was no stranger to various circus festivals and events. In particular, one annual event would be the beginning of an adventurous journey for her and her three kids. 
According to People, Stephanie got romantically involved with a married elephant trainer in 2001 after meeting him at Monte Carlo's Annual Circus Festival. It would later lead to her taking her children and running away with Franco Knie and his circus. Over the course of a year, while they were together, there were times when Knie's circus acts would allow her daughter Penelope to participate. 
The circus professional she ultimately ended up marrying
Knie wouldn't become her husband, despite convincing Princess Stéphanie to take off with him on a wild adventure. Instead, she would end up marrying another circus professional by the name of Adans Lopez Peres in 2003. Keeping it in the Knie's circus family, Peres worked closely with Stéphanie's ex-lover as an acrobat when he met her. 
According to People, Princess Stéphanie's father and siblings weren't in attendance, although a spokesperson ensured everyone that "Prince Rainier blesses this marriage." Nonetheless, she was surrounded by her children and Knie circus family during her nuptials, just before her newlywed husband returned to his performance that evening. 
Princess Stéphanie has a long list of unroyal-like behaviors that could be considered an embarrassment to the royal family. However, considering the tragedy with her mother and her love for the circus-life, it's not surprising her life's journey would eventually lead her into the circus and married to a member. Much like her mother, Grace Kelly, she found it more important to follow her heart than live up to anyone else's expectations of her.