Grace Kelly's Granddaughter Has a Role in 'The Marvelous Mrs. Maisel'
Grace Kelly is a movie icon, who left Hollywood behind to become a princess by marrying Rainier III, Prince of Monaco. The couple had three children, Caroline, Princess of Hanover, Stephanie, Princess of Monaco, and Albert II, Prince of Monaco.
Now one of her grandchildren is following her footsteps by acting. Find out more about which one and what she had to say about getting cast in The Marvelous Mrs. Maisel.
Jazmin Grace Grimaldi's parents are Prince Albert and Tamara Rotolo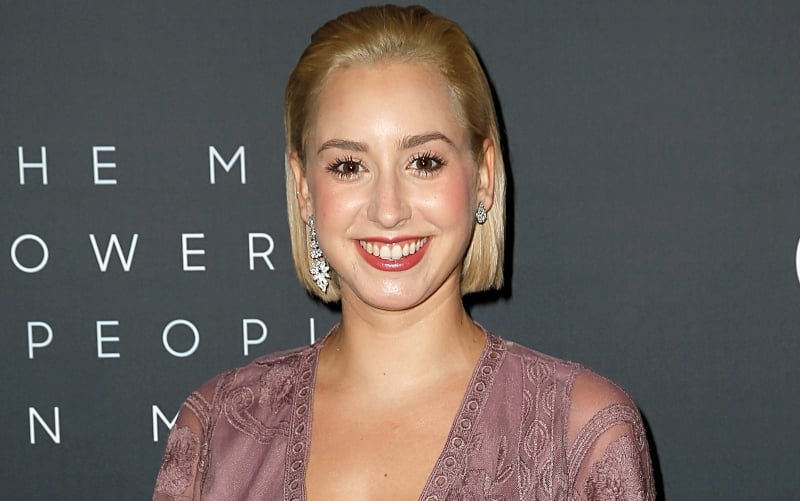 Grimaldi is the daughter of Prince Albert of Monaco and Tamara Rotolo. Her parents met when the prince was in the Côte d'Azur in 1991 on vacation. Their time together was short and Grimaldi later met her father when she was 11 years old on a trip to Monaco.
"I wanted that moment to connect with my father, to get to know him, and to have him get to know me," she told Harper's Bazaar. "Not having had that figure around, I missed that. It's wonderful that it happened when it did, and we've been enjoying a great relationship ever since."
The prince later formally acknowledged her after the media noticed in 2006. "I was 14, getting ready to go to high school, when it hit the media that my father had a daughter, and it was me," said Grimaldi. "It's a difficult time for any young adult, and it was an adjustment to have that attention. But I knew it was going to come someday."
Grace Kelly's granddaughter, Jazmin Grace Grimaldi will be in The Marvelous Mrs. Maisel
The actress revealed on Instagram that she got a role in the Amazon comedy. She posted a picture of herself with the caption, "And that's a wrap… for now. Thank you for a MARVELOUS first experience!" Grimaldi deleted the photo according to People, but posted another.
She posted a picture of her grandmother smiling. Grimaldi wrote in the caption, "In light of recent acting work, I couldn't help but walk down memory lane and draw inspiration from my beautiful Grandmothers Grace and Jean! Miss and love you both!"
It's unknown what the role will be but she told Page Six that she "had a great time" filming. The actress is just getting her start in acting. She previously was a cashier in Jay & Pluto, played Mora in short called The Scarlet M, and Amber in Cicada.
More actors have also been cast for the third season
It's unknown what Grimaldi will be doing in the third season, but we do know some other new actors that were added to the lineup, according to Variety. One of which is known for a role where he falls for a princess.
Cary Elwes, who played Wesley in The Princess Bride, will be in the upcoming season. Sterling K. Brown from This Is Us also will have a role.
Stephanie Hsu from Set It Up has also been added to the cast.
The third season will premiere in 2019. It's unknown the exact date but the last two seasons dropped in November and December.