Grammy Awards 2020: Lizzo And More of The Best-Dressed Nominees On the Red Carpet
The music is incredible, but so is the fashion. Here are some of the looks that rocked the 2020 Grammy red carpet, including Lizzo's gorgeous one.
One of the most exciting nights of the year, the Grammy Awards, is rife with incredible fashion moments. The biggest stars in music come out and take the red carpet by storm, and their looks are stunning. Here's a look at some of the best-dressed on the 2020 Grammy red carpet.
Lizzo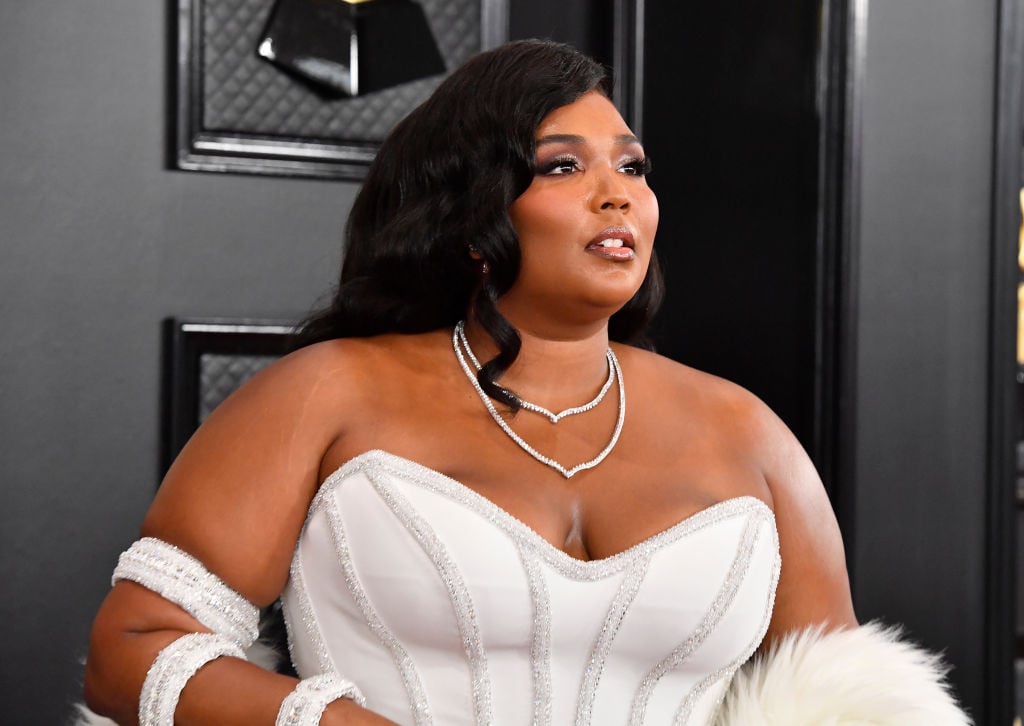 Among the early arrivals on the red carpet was Lizzo. She turned up in an all-white Donatella Versace ensemble, a gorgeous gown with some added fur, looking old Hollywood glam. Her pearl necklace and elegant curls truly make the look.
With a total of eight nominations, including many of the most notable, including Best New Artist, Lizzo was a dominating force at the Grammys. She also performed at the awards ceremony.
Ariana Grande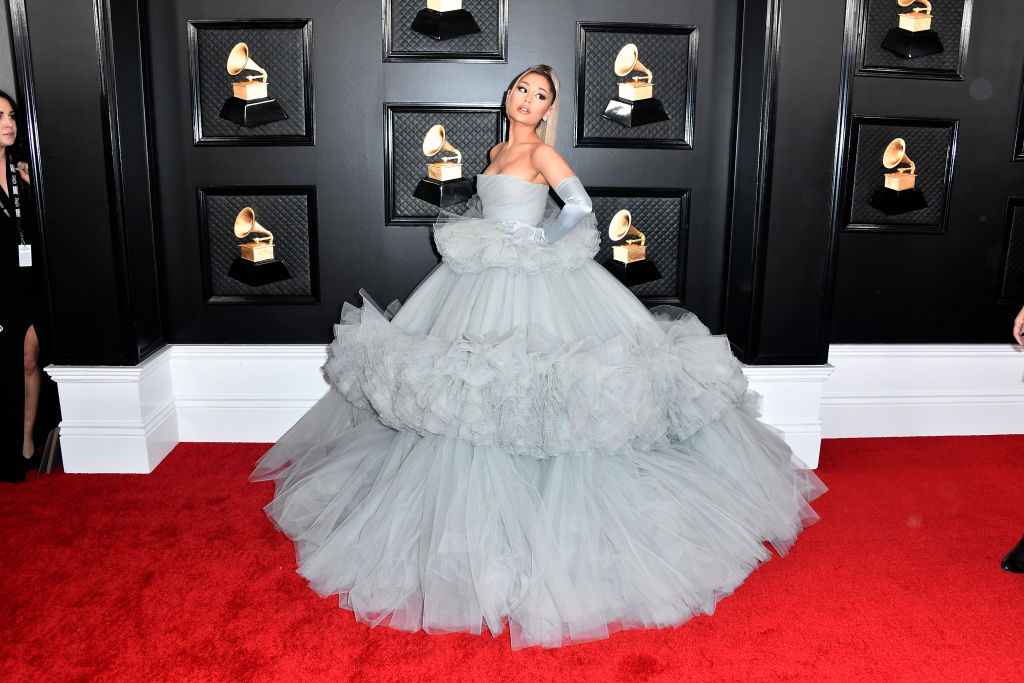 This former Nickelodeon star is now a pop superstar. Ariana Grande was up five total awards, which is the most she's ever been nominated for. She also performed at the awards ceremony, which is notable after 2019, when she opted not to perform due to a disagreement with Grammy executives.
Grande took to the red carpet with her parents. She wore a massive, over-the-top gray gown complete with matching long gloves. Naturally, her hair was in her signature high ponytail. And she came back and did an interview in a dress of a similar style, though this one appeared a bit easier to walk around in.
Lil Nas X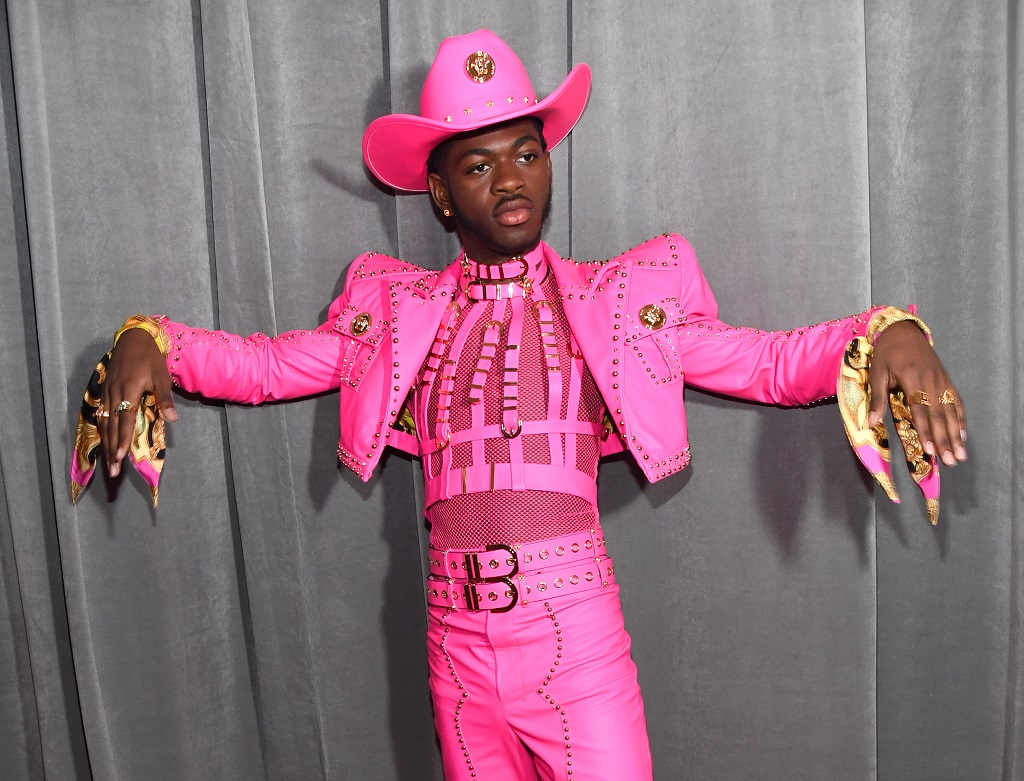 Though he hasn't been famous very long, Lil Nas X has already dominated various red carpets with his incredible fashion. He won a Grammy before the show even started, taking home the award for Best Music Video for his massive hit, "Old Town Road."
To accept this award, Lil Nas X took to the stage in an all-white ensemble, complete with his signature cowboy hat. But for the red carpet, he went full-on Western glam from Donatella Versace, swapping out the white for pink with gold accents.
Billie Eilish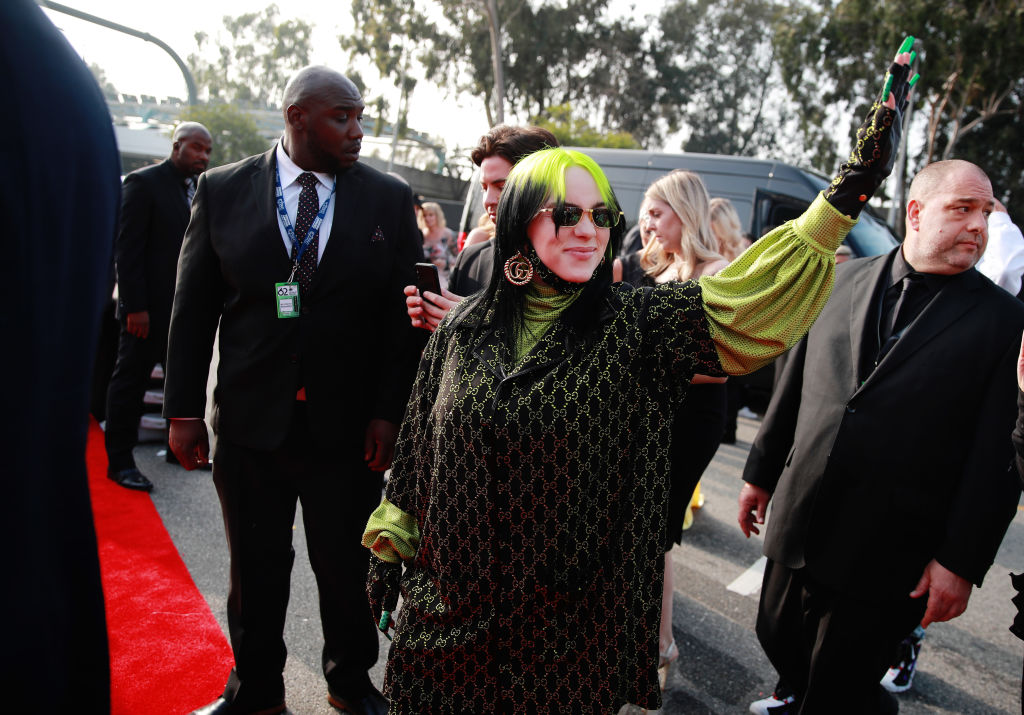 When it comes to fashion, Billie Eilish always takes it to a very different place. She loves to emphasize particular colors, and this year, it's been all about the green, to match her unique hair. She wore a Gucci ensemble on the Grammy red carpet, from her nails to her shoes.
At just 17 (now 18) years old, Eilish was nominated for several awards, including Best New Artist. She shares these nominations with her brother and songwriting partner Finneas O'Connell. Eilish called the whole experience "a dream" while being interviewed.
Lana Del Rey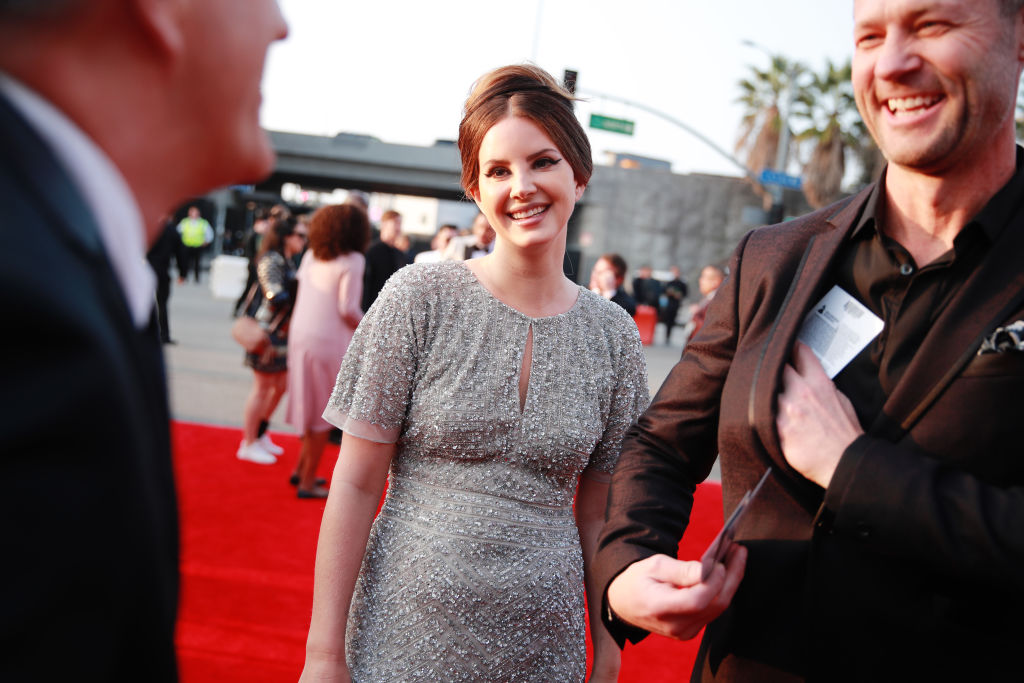 Nominated for Song of the Year and Album of the year in 2020 was Lana Del Rey. She had been nominated four times in previous years but had yet to win. This year, she walked the carpet with her new significant other, Sean Larkin, a police officer, with whom she made her public debut the night prior. Del Rey wore a lovely sparkly gown in a simple yet elegant style.