Grammy Awards 2021: Who's Miley Cyrus Performing With? Fans Theorize It Could Be This Nominee
Who's Miley Cyrus performing with at the Grammy Awards this year? A list of the 2021 event performers was released, and noticeably missing was Cyrus. While the star isn't nominated for a Grammy this year (some say she was snubbed for her 2020 album Plastic Hearts), fans are already theorizing that Cyrus will perform with someone who is slated to sing on March 14.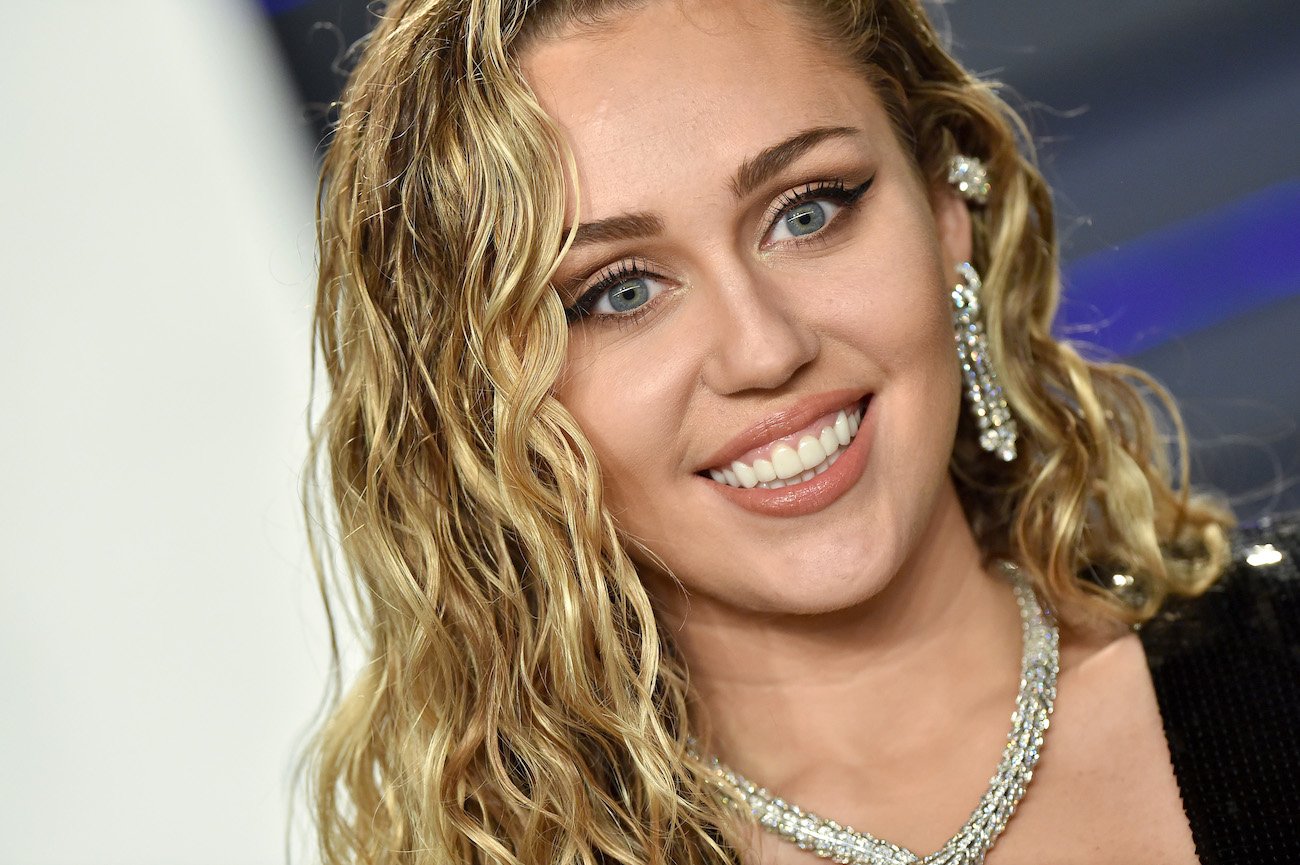 Who is performing at the Grammy Awards this year?
The list of performers includes nominees and those who have been dominating the music scene this last year. Cardi B, Doja Cat, BTS, Billie Eilish, Megan Thee Stallion, Harry Styles, and Taylor Swift are among some of the names performing at the 2021 Grammy Awards.
Swift left a clue via her team's Twitter account, @TaylorNation13, as to what song she might be performing. Amidst rerecording her studio albums, and right after releasing "Love Story" on Valentine's Day weekend, her team tweeted: "I don't know how it gets better than this." Those are lyrics to Swift's song "Fearless" from her album of the same name. Her team also changed its Twitter icon to a picture of Swift from her Fearless era.
People think Cyrus was also leaving clues in her own social media toward a possible Grammy Awards performance.
Who's Miley Cyrus performing with at the Grammy Awards?
RELATED: 'Hannah Montana': What's Miley Cyrus Doing Now?
A fan account for Cyrus on Twitter has a theory based around Cyrus' recent social media posts, which have included One Direction singer Harry Styles. He is nominated for three Grammy Awards: Music Video ("Adore You"); Pop Vocal Album (Fine Line); and Pop Solo Performance ("Watermelon Sugar").
"The last time Miley was posting a lot about a male artist, it was Shawn Mendes for the Grammys performance," the fan wrote on Twitter. "She could be performing with Harry Styles at [the] Grammys next weekend."
Cyrus tweeted on March 4 that she bought a magazine titled, "The Ultimate Guide to Harry Styles." She shared a selfie of her in a mask holding the magainze.
The singer also shared a set of photos on March 7 on Instagram and said, "Harry Styles took these photos."
Cyrus and Styles have expressed their admiration for each other in the past, but a duet between the pair would be a first. However, Cyrus has duetted with other singers at the Grammy Awards before.
Miley Cyrus hinted at Grammy Awards duet with Shawn Mendes
Fans are basing this theory on similar behavior from Cyrus in the past. They think that Cyrus could be performing with Styles because before she performed with Shawn Mendes at the Grammy Awards in 2019, she also shared a lot about the singer on her social media pages.
Cyrus and Mendes ended up performing "In My Blood" at the 2019 Grammy Awards, singing Mendes' song as a duet.
Also, back in 2009, Cyrus duetted with Swift for a performance of Swift's song, "Fifteen."
Clearly the Grammys love having Cyrus come along for a performance — we'll have to wait and see if this theory about her and Styles is correct.
The Grammy Awards will air on CBS and Paramount+ at 8 p.m. ET on March 14.