The Grammys 2021 Marks a Shocking Career First for Harry Styles
The 2021 Grammy Awards are on March 14, and the event marks a career first for Harry Styles. The singer, who entered the music scene in 2010 on The X Factor, has achieved great success with his 11 years in entertainment. Styles was part of the record-breaking band One Direction, acted in Christopher Nolan's Dunkirk (2017), and has gone on to pursue solo music on his own. The Grammys this Sunday, though, sets a new career-high for the solo star.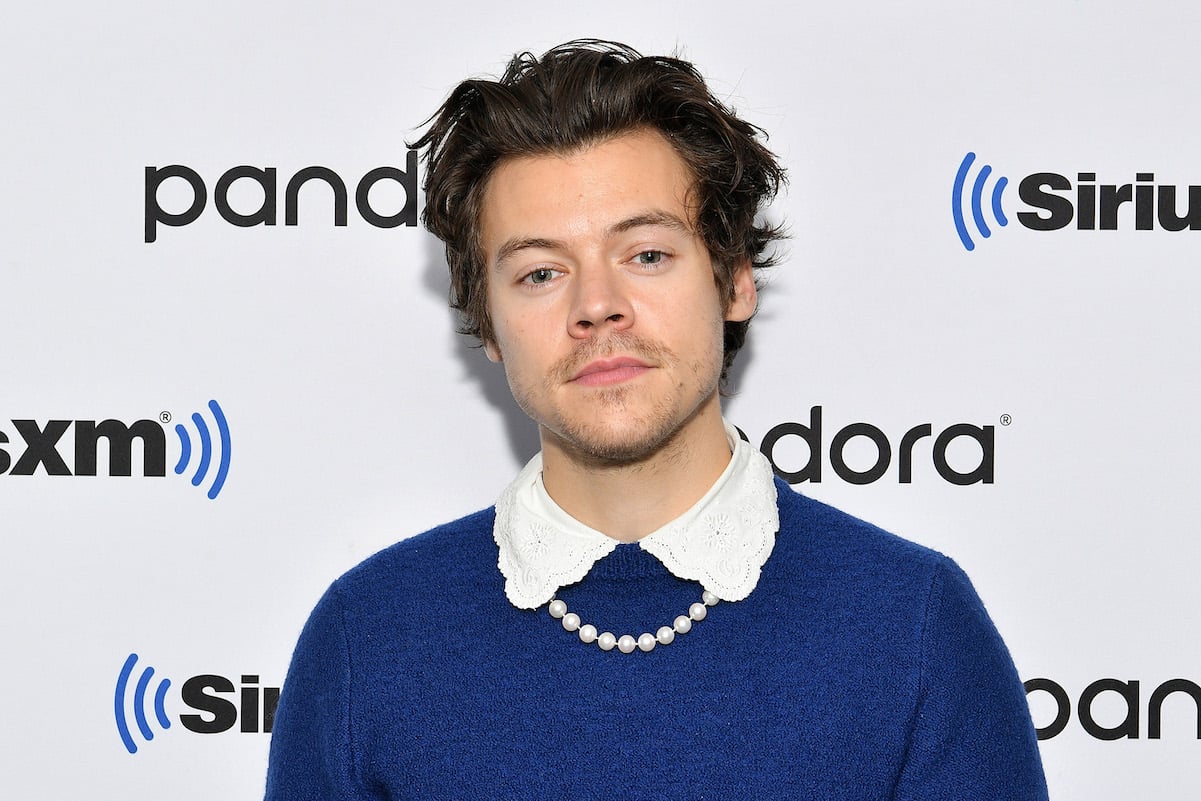 Harry Styles will be performing at the Grammy Awards on March 14
For the first time, Styles will be performing at the Grammy Awards. The "Watermelon Sugar" singer will likely be performing that single or his other popular song, "Adore You." Both songs come from his second studio solo album, Fine Line, which he released in December 2019.
Styles debuted as a solo artist with his eponymous first album in 2017. His first song, "Sign of the Times," was a nearly six-minute pop-rock ballad that came out in April 2017. His single came almost two years after his last release, Made in the A.M., with One Direction.
But surprisingly, the heavily-tattooed singer will be having a different career first this Sunday at the Grammys.
Harry Styles received his first Grammy Awards nomination
RELATED: Who's Older and Who Has a Higher Net Worth Now: Harry Styles or Louis Tomlinson?
For the first time ever, Styles was nominated for a Grammy Award this year. The star surprisingly received no nominations for his album Harry Styles in 2017.
This year, though, Styles was recognized with three nominations. He will be competing for Best Pop Solo Performance ("Watermelon Sugar"); Best Pop Vocal Album (Fine Line); and Best Music Video ("Adore You").
He is also the first member from One Direction to get a Grammy Award nomination after the band took a hiatus in 2015 after Made in the A.M. Many Zayn Malik fans were shocked when the first band-member to depart One Direction wasn't recognized for his 2016 album, Mind of Mine.
How many Grammy Awards does One Direction have?
Shockingly, One Direction did not receive any Grammy Award nominations nor wins throughout their five-album run from 2011 to 2015. The band achieved unparalleled global success during their reign in the early 2010s.
One Direction even broke six Guinness World Records in 2016, per Entertainment Weekly. The band debuted at No. 1 for their albums Up All Night, Take Me Home, Midnight Memories, and Four.
One Direction also was nominated for five Brit Awards, the British equivalent to the United States' Grammy Awards. The band won for Best British Video ("Best Song Ever") and BRITs Global Success.
While the band didn't get a Grammy Award during their initial time as a band together, they could still receive one during a reunion. The Jonas Brothers, who also had a hiatus as a band, received a Grammy nomination in 2019 for the song "Sucker."
Until then, though, One Direction fans will surely be supporting Styles this Sunday at the Grammys. The award show airs at 8 p.m. ET on CBS, Paramount+, and Grammy.com.