Grammys 2021: One Direction Is Linked to the Show, Despite 0 Nominations — and Not Because of Harry Styles
One Direction, despite being on a hiatus, will be present at the 2021 Grammy Awards in a neat way. The band, which placed third on The X Factor, found great success in its tenure as a group. Louis Tomlinson, Harry Styles, Liam Payne, Niall Horan, and Zayn Malik have all gone on to do solo projects since their last album together. Here's how the band will be represented in an indirect way at the award show. And it has nothing to do with three-time nominee Styles.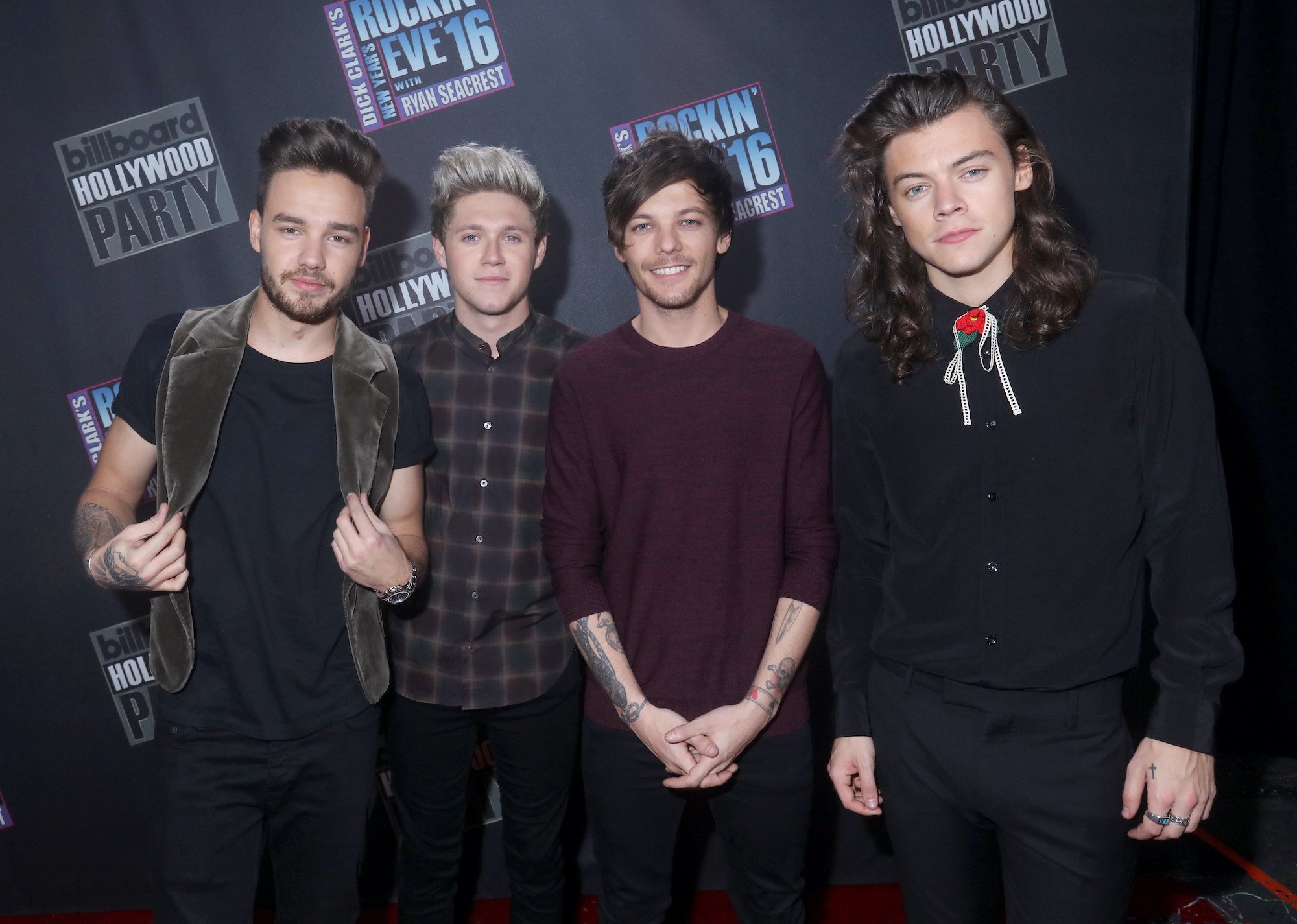 One Direction never won a Grammy Award for any of its albums
One Direction as a band was synonymous with pop music success in the early-to-mid 2010s. But the group never received a Grammy Award nomination nor win. This fact tends to shock many, since One Direction's albums Up All Night, Take Me Home, Midnight Memories, and Four all debuted at No. 1.
However, the band served as a launching pad for the members' careers. Each singer from One Direction has gone on to have success after the band's hiatus in 2015.
Harry Styles will be present at the 2021 Grammy Awards
RELATED: Grammy Awards 2021: Who's Miley Cyrus Performing With? Fans Theorize It Could Be This Nominee
Styles finally got a Grammy Award nomination — well, three — for his work on his second album, Fine Line. His sophomore body of work as a solo star is being recognized on March 14 with three nominations. He also will perform at the music ceremony.
The Dunkirk actor might win a Grammy for: Music Video ("Adore You"); Pop Vocal Album (Fine Line), and Pop Solo Performance ("Watermelon Sugar"). He is the first One Direction member to receive a Grammy nomination.
How One Direction is linked to the 2021 Grammy Awards
While the band hasn't yet been recognized at the Grammys for its impressive global pop takeover, One Direction will be present in one way at the award ceremony.
Ben Winston is the executive producer of the 2021 Grammy Awards. One Direction fans will find that name quite familiar. Winston served as director and producer on a total of 11 One Direction projects, per IMDb.
He produced One Direction: A Year in the Making, One Direction: This Is Us, One Direction: Where We Are — The Concert Film, and One Direction: The London Sessions.
Winston also directed a handful of One Direction music videos, such as: "History," "Night Changes," "Midnight Memories," "Story of My Life," and fan-favorite, "Best Song Ever."
The producer and director has worked behind-the-scenes for the Grammys before. He also is heavily involved with The Late Late Show with James Corden and Carpool Karaoke.
Even though One Direction as a group won't be present at the award ceremony physically, it's neat that the band's legacy can still live on through others in the music industry.
The 2021 Grammy Awards will air on CBS at 8 p.m. ET on March 14. Tune in to see if Styles wins in his categories.