Grant Gustin is 'Gearing Up' for 'The Flash' With Workout Routines From This Fitness Pro
Just as The Flash production team is prepping for season 7, the star of the show, Grant Gustin, is getting ready for action. The actor recently shared how he is working out and 'gearing up' for the new season of his main gig.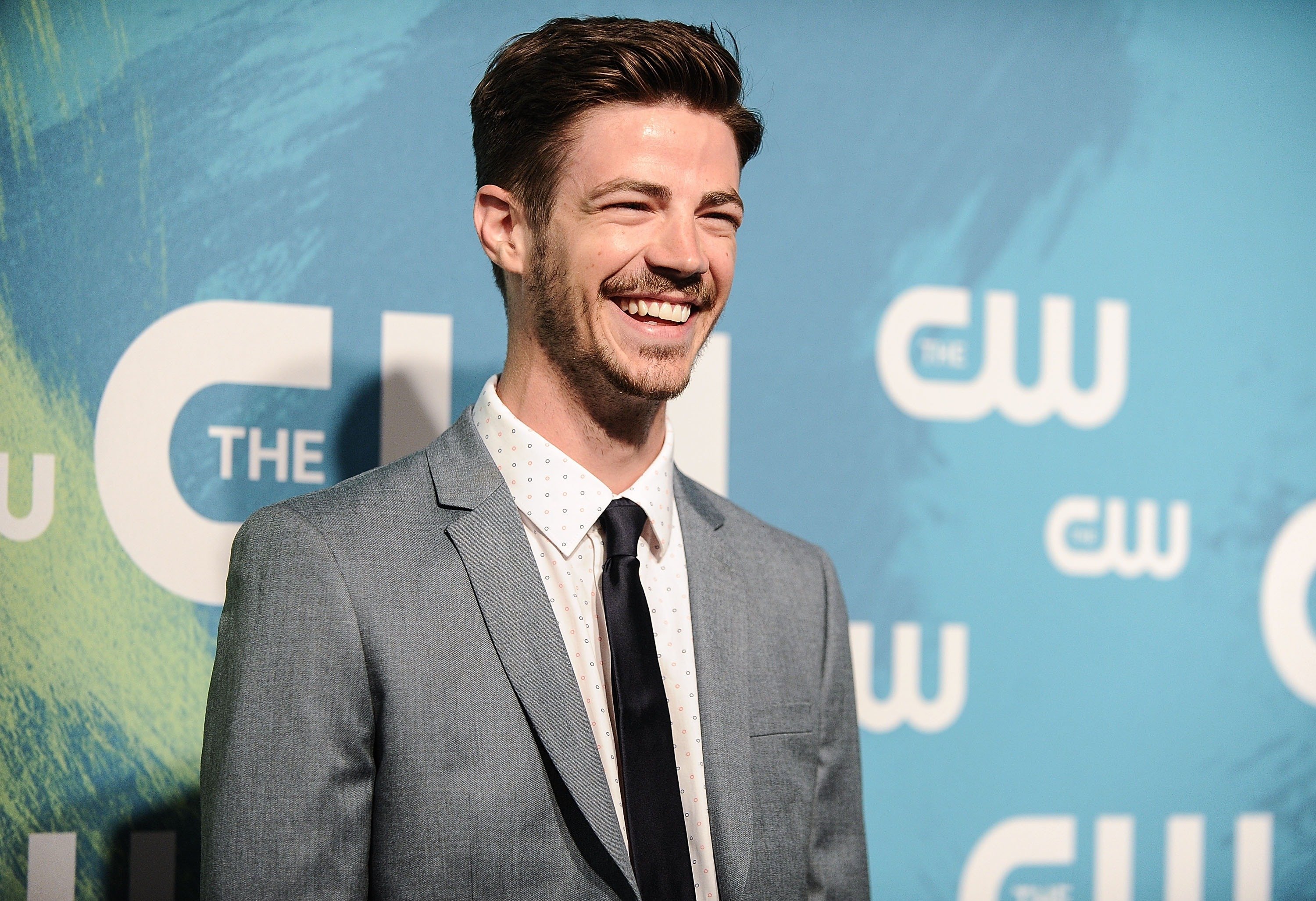 Grant Gustin is hitting the gym to prep for work
It appears that Gustin has been preparing to step back into The Flash's shoes by hitting the gym. He recently shared a selfie on Instagram with a caption, reading, "Sooooon. Had to work out in this this morning. Gearing up for full Barry Allen in the near future."
In the comments, fitness pro Alex Fine joked, "You never worked out this morning. You came over and watched Sports Center [while] trolling fans from a burner account."
Fine runs Almost Home, a company that provides "fitness and wellness programs for a healthy body, expert advice and shared stories to inspire your mind, and some top tier gear to keep you looking good and stay motivated while you're working towards your individual goals."
Based on Gustin's social media activity, it seems as if he has recently connected with Fine's team for workouts.
Grant Gustin gave fitness coach Alex Fine a shout-out
In a photo of what looks like an upper-body strength training exercise, Gustin appears to be banging out a set of triceps dips. He shared the snapshot to Instagram with a shout-out to fitness trainer Fine in the caption. Gustin wrote, "Shout out to Alex Fine for making me feel stronger and healthier than I've felt in years and to Mark Keiser [from] Almost Home for making me feel swaggy."
Gustin's wife, Dr. LA Thoma Gustin, is also a fitness pro
Gustin is no stranger to the world of wellness. His wife, Dr. LA Thoma Gustin, was once a Division 1 soccer player and now works as a Doctor of Physical Therapy. Thoma Gustin delivers a robust collection of video content, including HIIT training and stretching routines to her followers.
"I am hoping that by showing people how easy it is to become active, we can start to change the world, save lives, and feel good about ourselves all at the same time," Thoma Gustin stated on her YouTube channel. 
'The Flash' Season 7 is set to premiere in 2021
The Flash Season 7 is slated for a 2021 launch on The CW, with Gustin as Barry Allen leading a revamped Team Flash. Season 6 ended prematurely due to the production shutdown caused by the COVID-19 pandemic. And the makeshift cliffhanger left plenty of threads for fans to chew on during the supersized hiatus. Until the series picks back up, Flash fanatics can catch up on previous episodes on Netflix.
Follow Erika Delgado on Twitter