Grant Wilson Leaving 'Ghost Hunters' Boosted the Show's Ratings
The original concept of Ghost Hunters was already enticing and kicked off a slew of imitaton TV shows when it debuted on Syfy Channel back in 2004.
Perhaps it never would have gelled without the appealing, real-life cast involved. Case in point would be Grant Wilson who was the original co-founding lead investigator and producer of the show.
He led the way with a bevy of other recurring investigators joining him on their paranormal investigation adventures. However, after eight years in 2012, Wilson decided to take a break from ghost hunting.
At the time of his announcement, the ratings soared during his final episode. No one should be surprised he left (temporarily) since he had a whole other life and career on the side.
Why did Grant Wilson leave 'Ghost Hunters' in 2012?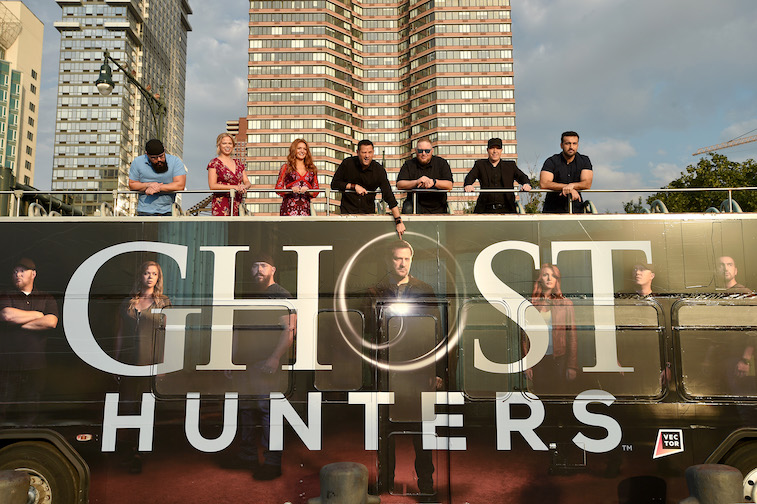 RELATED: 'Ghost Hunters' Fans Want the 'Old' Jason Back
The initial reason for Wilson leaving, according to EW, was his desire to focus on aspects of his personal life. One could see some strong reasoning for that considering the nature of Ghost Hunters. Many of the cases they took on were sometimes disturbing experiences likely taking a toll on everyone psychologically.
Besides, Wilson had another side to his life: As the founder of a gaming company. His other career titles are art director and game developer for his company Rather Dashing Games.
At the same time, he was the founder of TAPS (The Atlantic Paranormal Society), now a leader in paranormal investigations on the U.S. East Coast. In his earlier days, he was also a web designer, which led him to join the Rhode Island Paranormal Society. Wilson also worked as a plumber for Roto-Rooter where he met his co-founding TAPS partner: Jason Hawes.
Both of them found themselves becoming celebrities when Syfy Network bought their concept of following TAPS through their ghost hunting travels. Wilson ultimately ended up on one of the longest-running reality shows ever made.
Wilson returned in guest appearances, then full-time again in 2019
During that episode when Wilson announced his departure, according to the same EW article, the show hit a peak of 1.1 million viewers, the most it ever had. Ratings dipped a bit after that, even if Wilson returned as a guest a few times in the 2014 season.
Without him, though, it seemed like something was missing, much like other shows losing their founding star. Nobody found it surprising the show finally came to an end on Syfy in 2016.
Leave it up to A&E, though, to revive the series after a three-year break for an 11th season. The revival kicked off last August on the network with some original cast members returning.
Wilson returned as well, including continuing into the show's 12th season beginning this last April. Returning, though, created a bigger challenge in a time when a million copycats already ramped up the concept.
Keeping a new 'Ghost Hunters' interesting
RELATED: 'Ghost Hunters': The Show's Biggest Haters Are Actual Ghost Hunters
One thing Wilson noted in a recent interview with Den of Geek is many paranormal investigation shows got away from bringing a human element like their show initially did. More recently, many ghost hunter shows are bringing the human side back.
This was one aspect to why Wilson returned after first leaving to spend more time with his kids. Now the show is leading the way again after a glut of ghost hunting shows finally thinned out.
Said Wilson: "Before it was, 'Is this haunted or not?' Now we're not asking that question. It's, 'How can we help this person, whether it's haunted or not?'"
Along with this new approach, new investigators were brought in, including the use of more state-of-the-art technology to potentially capture more eye-opening things. Perhaps one can call this the humanization of all reality shows of late, a trend only helping the genre overall after years of being more fiction than real.