'Gravity Falls': Neil deGrasse Tyson Wasn't the Only Celebrity to Make a Voice Cameo on the Series
Cameos in TV shows can be a fun treat for fans who get to glimpse celebrities from other walks of life as they make their way into the plot. While an animated Disney series about two child twin siblings might not seem like a likely place for high-profile celebrity cameos, Gravity Falls actually served as an excellent platform for many such appearances.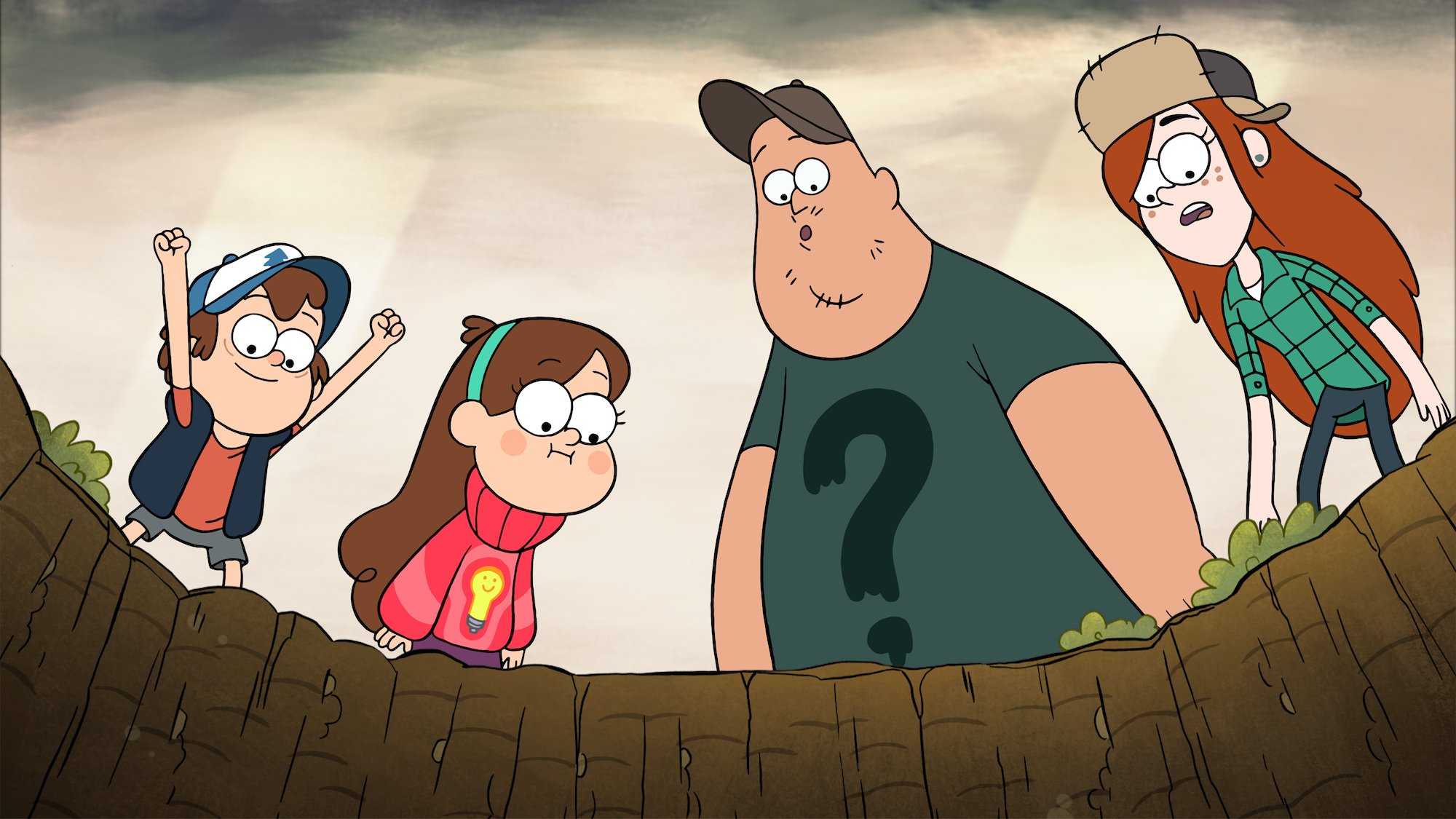 The series, which ran for two seasons before wrapping up with the creator's planned conclusion, focused on twins Dipper and Mabel Pines as they spent a summer at their uncle's tourist trap in Gravity Falls, Oregon. It also featured several notable guests who lent their voices to the fun. Astrophysicist Neil deGrasse Tyson famously provided the voice for the character Smart Waddles in one episode, but he was not the only celebrity cameo. 
John Oliver voiced Wax Sherlock Holmes
John Oliver rose to fame as a correspondent on The Daily Show before eventually landing his own show offering scathing commentary on current events, Last Week Tonight. The British comedian's ability to deliver deadpan humor with smart political commentary has earned him fans all around the globe. With a penchant for investigations into suspicious stories, it's perhaps fitting that Oliver's cameo on Gravity Falls had him voicing one of the world's most famous detectives — or at least a wax dummy of him. 
In this episode, the kids find a collection of wax dummies, and Mabel decides to create her own. When someone sabotages her efforts, she and Dipper have to solve the mystery. This same episode offered opportunities for guests like Larry King and Coolio to lend their voices to wax versions of themselves, but John Oliver voiced the wax dummy of Sherlock Holmes. 
Louis C.K. made a guest appearance 
Another comedian who managed to make his way onto the show was Louis C.K. Before accusations of sexual misconduct shrouded his career, Louis C.K. had made quite a name for himself as a hilarious stand-up whose sarcastic humor won over many fans. 
On Gravity Falls, Louis C.K. appeared in two separate episodes that were part of the three-part finale for the series. As the twins band together with many of the hodgepodge characters they've befriended over the episodes, there's a fight to save the town from the maniacal Bill. Louis C.K. provides the voice for the expressively named The Horrifying Sweaty One-Armed Monstrosity. 
'Gravity Falls' boy band Sev'ral Timez had a real-life boy band cameo
A recurring plot point for Gravity Falls involved the boy band Sev'ral Timez. This collection of perfect boy band members had a dark secret. The clones who were created in a lab to perform in the roles were mistreated by their creator, Ergman Bratsman. Between shows, they were imprisoned and threatened.
Mabel, a falling victim to the boy band craze that has affected so many real-life fans, eventually ends up trying to keep the members of the crew close to her with dishonesty, but guilt finally makes her set them free. The group appears a few more times throughout the series, including in the finale. 
What fans may not know is that there was a real-life former boy band member giving voice to one of those clones. Lance Bass, a former member of *NSYNC, lent his voice to the cloned band for the episode "Boyz Crazy." 
The star behind Dr. Octopus was in 'Gravity Falls' 
Without a doubt, Alfred Molina is best known for his role as Dr. Octopus in 2004's Spider-Man 2. Fans were delighted to hear that he would be reprising the part for the upcoming Spider-Man: No Way Home. In addition to playing the tentacled criminal, Molina has had an impressive career that includes a lot of voice work. 
One of those roles was on Gravity Falls. Molina lent his voice to Multi-Bear, an eight-headed beast that lives in a cave atop a mountain. One of the eight heads is capable of human speech, and it's through that monstrous mouth that Molina got to give voice to the character.