'Grease': John Travolta's Real-Life Reaction to Sandy's Transformation Revealed
Sandy's transformation in Grease is one of the most iconic moments in the history of movies. Played by Olivia Newton-John, Sandy Olsson was a good girl exchange student who followed the rules and always played it safe. But after falling for high school greaser Danny Zukko (John Travolta), she turned bad in hopes of better fitting in with the crowd.
On the last day of school, Sandy showed up in a sexy outfit that had everyone gawking at her, especially Danny. Interestingly, that reaction mirrors John Travolta's real-life reaction to Sandy's transformation.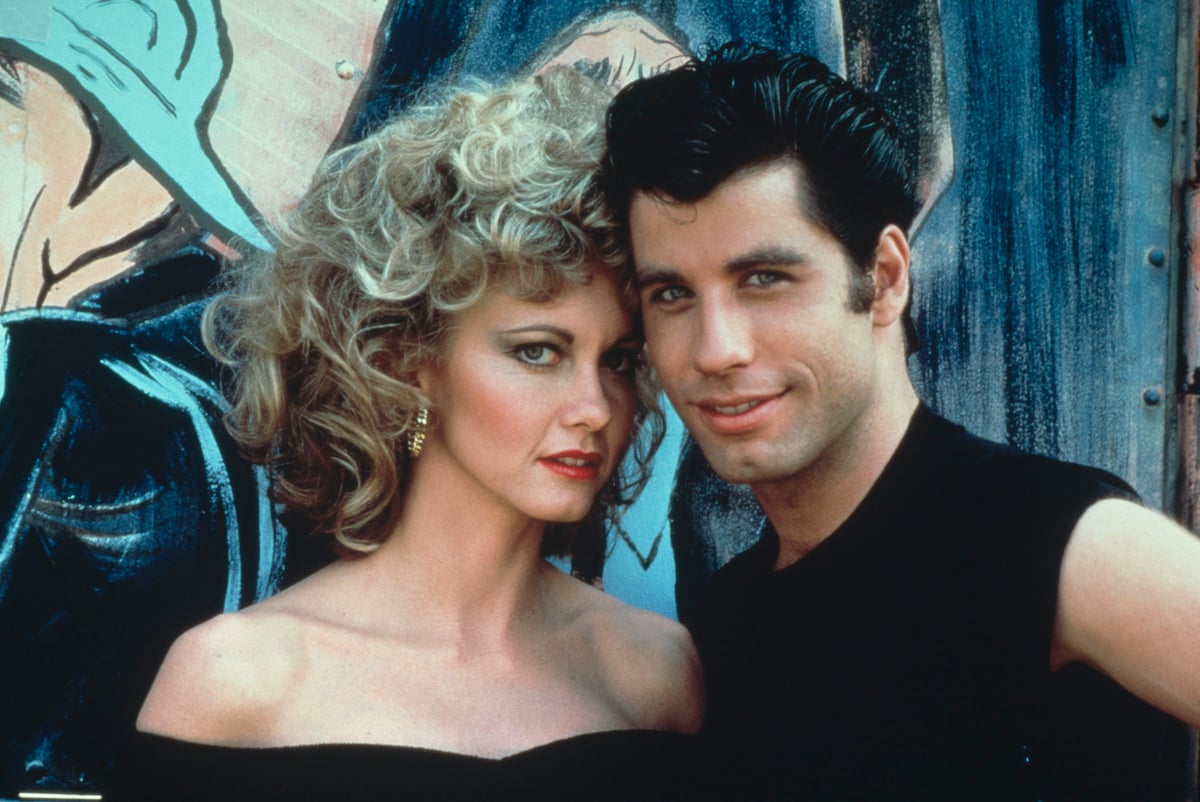 Sandy's transformation in 'Grease' was a head-turner
Throughout the movie, Sandy dressed girly and cute, but she decided she needed a makeover to truly impress Danny.
With help from The Pink Ladies, she went from her innocent look to a badass bombshell. Sandy revealed her makeover at the school carnival, dressed in a black off-shoulder top, black skin-tight pants, and red high heels with fluffy hair and red lipstick. A stunned Danny couldn't keep his hands off of her, and it wasn't too long after that the two were riding off into the sunset together.
How John Travolta reacted to Sandy's transformation in 'Grease'
Travolta reflected on that scene in Newton-John's 2018 autobiography Don't Stop Believin'. Like Danny, he was also stunned by Sandy's new look.
"It was just too good to believe, with the Marilyn Monroe hairdo, holding a cigarette, and in those sky-high heels. It was so perfect," he said (via The Sunday Post). "And I knew the audience would have the exact same reaction I was having – a heart palpitation!" 
Though there was an attraction between them, John Travolta and Olivia Newton-John never took their romance off-screen
Even though both of them were attracted to one another, nothing serious ever came of it. As Newton-John explained in her book, they were both in relationships at the time and therefore weren't able to act on the feelings they had for one another.
"We really liked each other and there was an attraction, but we would never date because we were both involved with other people at the time, and both of us have a loyalty streak that runs deep," she wrote.
Newton-John added, "The truth is, it never went beyond friendship with John despite the fact that the fans wanted for us to become a couple in real life. We left the making out to Sandy and Danny, but the deep feeling of sisterly love I have for John continues to this day."
She also joked about them possibly returning to the roles one day, saying a third movie could follow their lives in a senior living facility. "We could do the hand jive from our wheelchairs," she teased.