Gregg Sulkin Channeled Russell Brand's 'Forgetting Sarah Marshall' Character in 'This Is the Year'
Actor Gregg Sulkin worked with some of his former Wizards of Waverly Place co-stars for This Is the Year. Co-written and directed by David Henrie and executive produced by Selena Gomez, it's a teen romantic comedy that draws from classic '80s movies of the genre. But Sulkin tapped into a more recent film for character inspiration.
Gregg Sulkin and David Henrie have been friends since 'Wizards of Waverly Place'
As it turns out, Sulkin and Henrie weren't just reminiscing about their time on Wizards of Waverly Place while filming those reunion episodes for Sulkin's YouTube channel. The actors have spent stayed friends ever since it ended, so it was only natural that Sulkin joined Henrie in his directorial debut.
"I've been best friends or extremely close friends with David for going on a decade now," said Sulkin in an interview with Showbiz Cheat Sheet. "I've sort of seen this project develop over the course of the last five years, and I've been there every step of the way. And so to see it come to life is pretty special."
He served as a producer on 'This Is The Year'
After Wizards of Waverly Place, Sulkin went on to star in such series as Faking It and Marvel's Runaways. He also starred in a movie with Meghan, Duchess of Sussex, titled Anti-Social. But though it may not include any future royals, this film marked a first for him — he is credited as an associate producer for This Is the Year.
"It is my first time in that kind of role, which is exciting for me because I definitely want to continue producing content," said Sulkin. "I'm very grateful for David to bring me on board. I'm just extremely excited for the future and to sort of take my career down the producer route." He added that he'll be "continuing to act, but it'd be great to continue producing."
Why Sulkin enjoyed stepping into this new role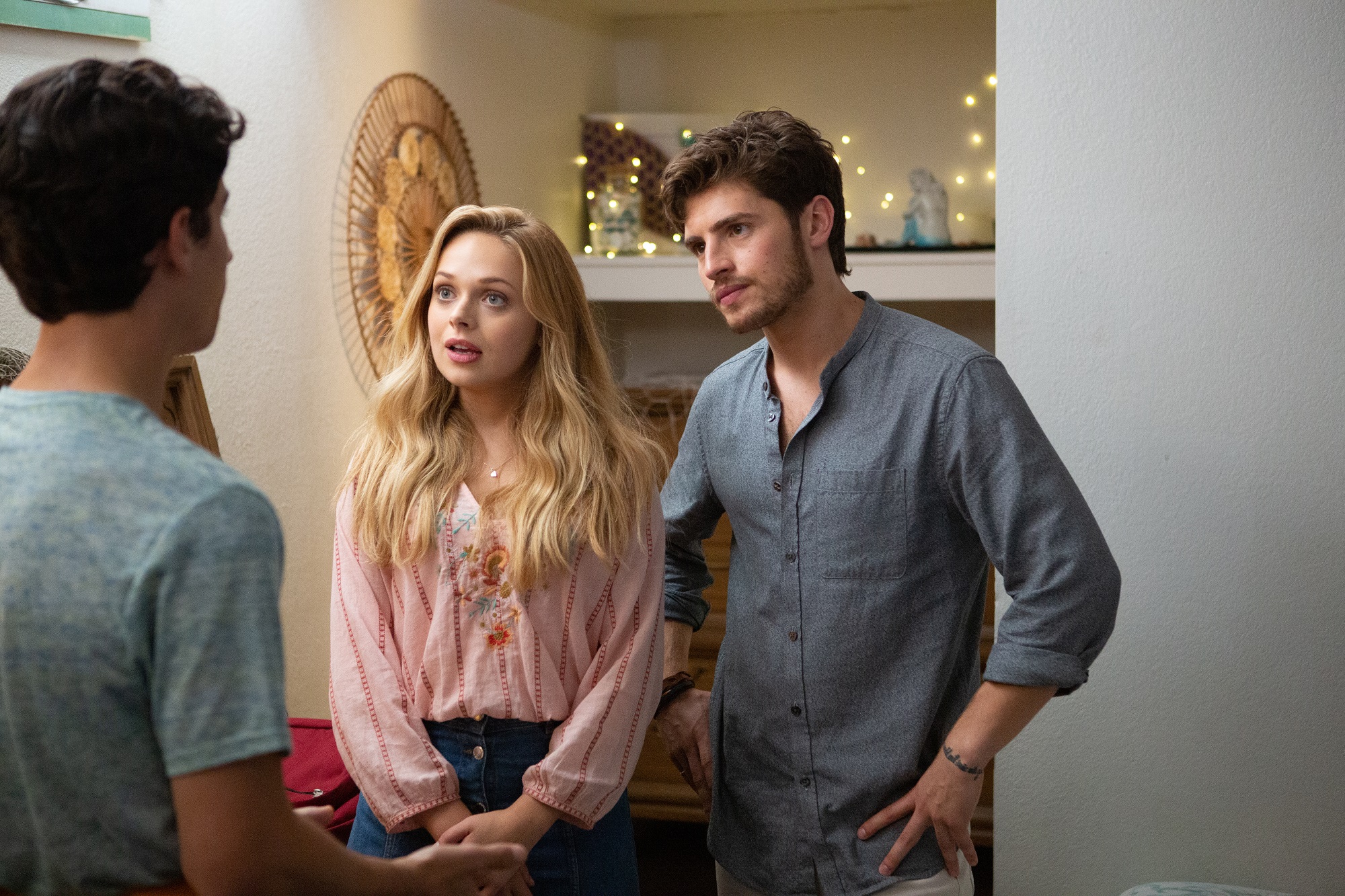 Like the rest of the Disney-affiliated cast, Sulkin started acting before he could drive. So being a producer allowed him to tap into something new. "It was exciting for me because you have a little bit more creative input," he said. "So to be able to share my experience and share my knowledge and my sort of gut instinct a lot of the time, that was exciting."
"I feel like I've never been the person that wants full creative control because one of the reasons why I'm in this industry is because I love the collaboration aspect of it," Sulkin said. He also spoke to the "amazing team" on This Is the Year, specifically praising Henrie and the other producers "who know exactly what they're doing."
He based his 'This Is the Year' character on Aldous Snow
In This Is the Year, Sulkin portrays Kale, a pompous artist. And he drew upon one particular film to play him. "Forgetting Sarah Marshall, for example, was just such a classic movie, and Russell Brand was, in my opinion, so good in it," he said. "And so I really wanted to try and not steal, but definitely gain inspiration from that performance."
"I think David will say that a lot of the takes he actually used in the movie were when [he] said, 'Gregg, just go be free, go do whatever you want," continued Sulkin of his process. "Having that relationship with a director, having the freedom to collaborate and sort of play, so to speak, was an awesome feeling. And I've never felt more free on a set then on David's set."