'Grey's Anatomy': The 1 Character Shonda Rhimes Still Regrets Killing Off
In the 16 seasons of 'Grey's Anatomy,' creator and producer Shonda Rhimes only regrets killing off this one character.
In sixteen seasons of Grey's Anatomy, there are a lot of deaths. However, out of all of the characters who died, creator and producer Shonda Rhimes only regrets killing off one of them.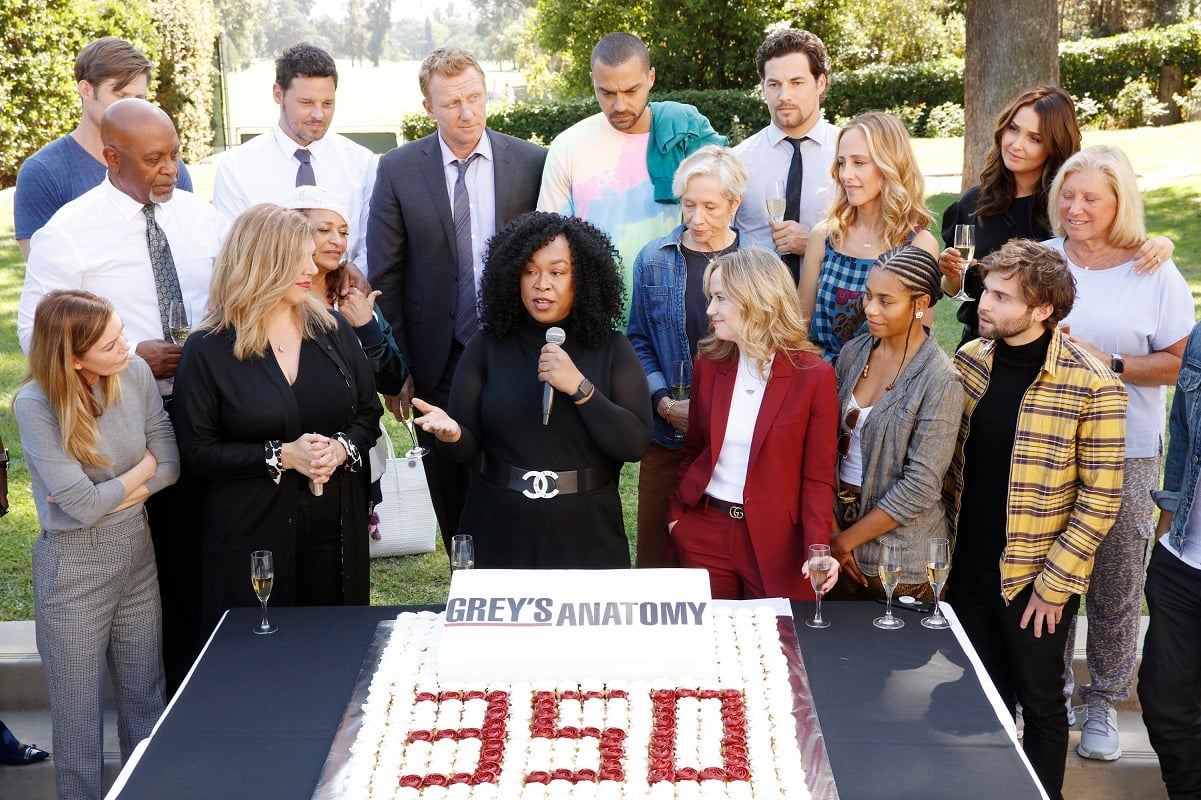 How many significant characters did 'Grey's Anatomy' kill off?
In 16 years, there might be too many character deaths even to count. However, we have a list of the five most traumatic ones. Most fans agree that the number one most tragic death on Grey's Anatomy was that of Derek Shepherd (Patrick Dempsey). He died after he saved numerous people who were in a car crash. 
The death of George O'Malley (T. R. Knight) was a close second because it was so sudden and unexpected. Fans will never forget how he was hit by a bus, but Meredith (Ellen Pompeo) didn't know she was working on him until she traced "007" into her hand. 
Mark Sloan (Eric Dane) and Lexie Grey (Chyler Leigh) crushed our hearts when they both died. McSteamy admitted he would love Lexie forever right before she passed away in his arms. The writers tortured us further with Sloan's death — making us wait through the summer to find out his ultimate fate. 
Denny Duquette's (Jeffrey Dean Morgan) death shouldn't have been as hard as it was. He was admitted into the hospital for heart failure. However, Izzie Stevens (Katherine Heigl) fell for him anyway, and then he eventually died in her arms. 
'Grey's Anatomy': Who is the 1 character that Shonda Rhimes regrets killing off?
Out of the five most tragic deaths, Rhimes wouldn't pick any of those as her biggest regret. Instead of bringing back a major character, the creator of the series wishes she didn't have to kill one guest star. 
Before he was Friday Night Lights Coach Taylor, Kyle Chandler portrayed the bomb squad leader in Grey's Anatomy Season 2, for four episodes. As Rhimes got to know Chandler, she wished his character didn't have to die. 
"He would pitch me ideas on how Dylan, his character, could maybe not explode, and I would show him the line in the script that said, 'Dylan explodes,'" she told Entertainment Weekly. "That's literally all it said. He was written to explode. But I did not expect to have Kyle Chandler. I didn't want to explode him." 
However, as most fans remember, Dylan explodes right after Meredith passes the bomb his way from the patient's chest cavity.
What did the other 'Grey's Anatomy' cast members think of Kyle Chandler?
"I remember thinking Kyle Chandler was amazing," Pompeo explained in the same interview. "I wasn't surprised his career really took off after that because he was so natural."
It sounds like Rhimes isn't the only one who regrets the killing of Chandler's character. The episode where he died was the most-watched and the highest-rated episode of the entire series.