'Grey's Anatomy': The 1 Episode Fans Need to Watch Before the Season 17 Coronavirus Storyline: 'Eerie Foreshadowing'
'Grey's Anatomy' fans need to rewatch this one episode before the coronavirus pandemic is addressed in season 17.
Grey's Anatomy ended abruptly in season 16. The long-running medical drama had not finished filming when the coronavirus (COVID-19) pandemic shut down production.
So, the season ended with episode 21 instead of 25. Now, Grey's Anatomy is planning for season 17 with a new major storyline surrounding the coronavirus. Fans need to watch this one episode that foreshadowed it all.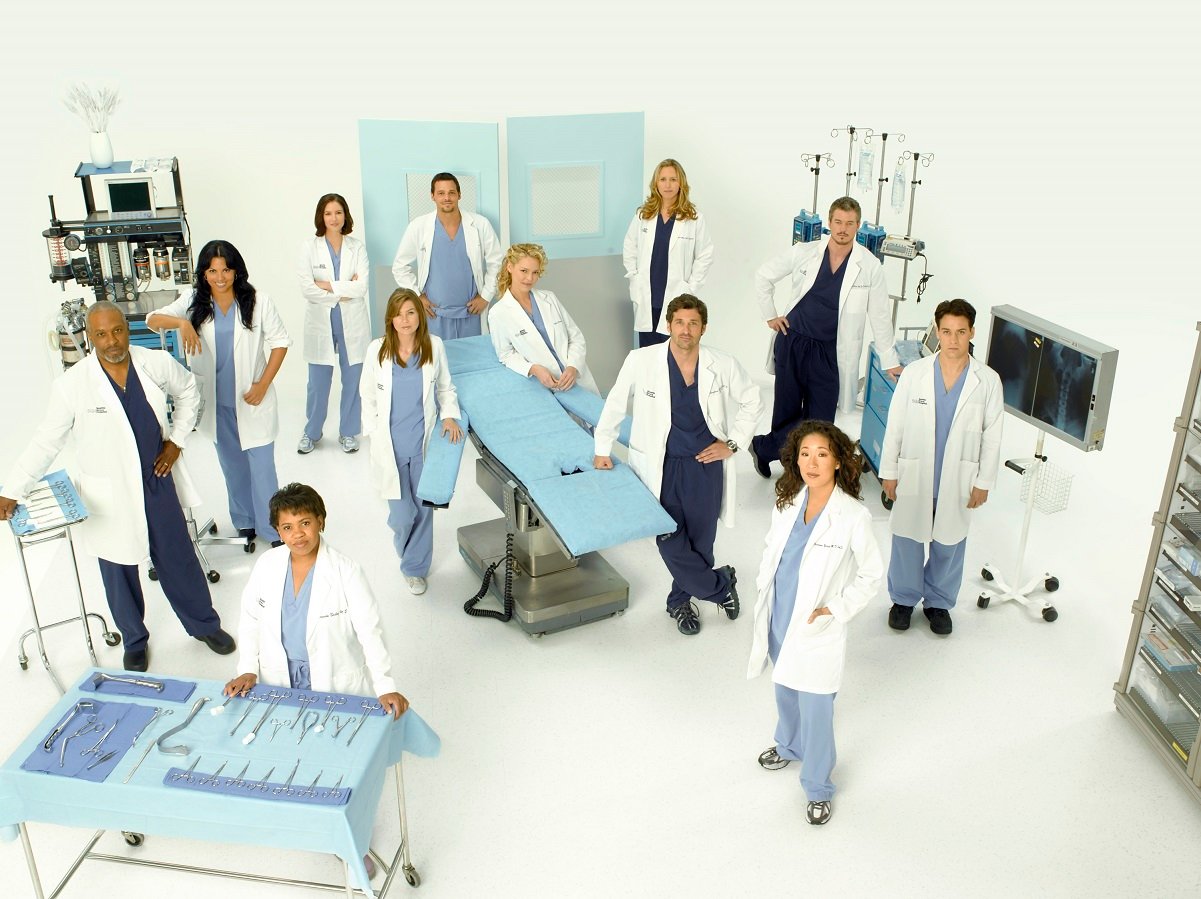 'Grey's Anatomy' announced that they would tackle the COVID-19 pandemic in season 17
"We're going to address this pandemic for sure," executive producer Krista Vernoff told the Quaranstreaming: Comfort TV That Keeps Us Going panel. "There's no way to be a long-running medical show and not do the medical story of our lifetimes."
The panel was hosted by the Television Academy and available for streaming on Emmys.com. Vernoff explained that the producers have doctors come into the writers' room to tell real-life stories each year before production begins. However, this year, the doctors were talking about a horrific battle — with the coronavirus.
"I feel like our show has an opportunity and a responsibility to tell some of those stories," the showrunner continued.
Owen Hunt (Kevin McKidd) will be the one doctor who is most trained for what happens with the overrun hospital and influx of COVID-19 patients. He will be at the center of the plot at Grey Sloan Memorial Hospital.
Which 'Grey's Anatomy' episode do fans need to rewatch before season 17's coronavirus storyline?
"I remember seeing the episode where George and Derek were quarantined a few days before the lockdown started, and I hadn't seen that episode in a good 5 years," one fan wrote on Reddit. "Eerie foreshadowing."
In Grey's Anatomy Season 3, episode 1, "Sometimes a Fantasy" Derek Shepherd (Patrick Dempsey) and George O'Malley (T. R. Knight) operate on a patient who is later diagnosed with the plague.
The woman was initially admitted with the flu; however, her distraught husband soon finds out that she has the plague. He is immediately quarantined as well as Derek and George. The following scenes foreshadow what is to come in season 17 of Grey's Anatomy when many of the doctors might be sent into quarantine.
"I remember that episode," another fan wrote. "George was freaking out, and Derek was all lax about it. Raiding food from the intern's lockers. I need to go back and rewatch that."
Fans have mixed feelings about 'Grey's Anatomy' Season 17 focusing on the coronavirus
"I personally feel like it's too fresh, and I'm not particularly interested in watching an entire season of TV about an ongoing pandemic," added one fan. "I really don't see how it's possible to make a compelling season without knowing how/when the pandemic will end in real life."
Many fans feel that the addition of the coronavirus into the season is too soon. Other fans note that they like to escape from reality when watching their favorite show, but the pandemic hits too close to home.
"Hopefully it's more of a tribute to our healthcare workers over anything," another viewer wrote.
Viewers are worried about how the storyline will be carried out. However, some point out it might make filming easier since all of the doctors will have to wear masks anyway because of the real life COVID-19.
Grey's Anatomy Season 17 will return sometime in the fall of 2020, if production can restart.