'Grey's Anatomy': The 1 Minor Character Fans Want to See Return But Probably Never Will
'Grey's Anatomy' fans love that Kate Walsh, Kate Burton, and Abigail Spencer will return for season 18; however, there's one more actor that viewers want to see. However, they might never return.
Throughout Grey's Anatomy Season 17, various fan-favorite characters returned to the show, including Derek Shepherd (Patrick Dempsey), Lexie Grey (Chyler Leigh), and Mark Sloan (Eric Dane). In season 18, the producers shared that Kate Walsh will return as Addison Montgomery (Derek's ex-wife and world-renowned neonatal surgeon). Plus, ABC shared that Megan Hunt (Abigail Spencer) and Ellis Grey (Kate Burton) will appear in upcoming Grey's Anatomy episodes. However, there is one minor character that fans hope to see return, but they probably never will.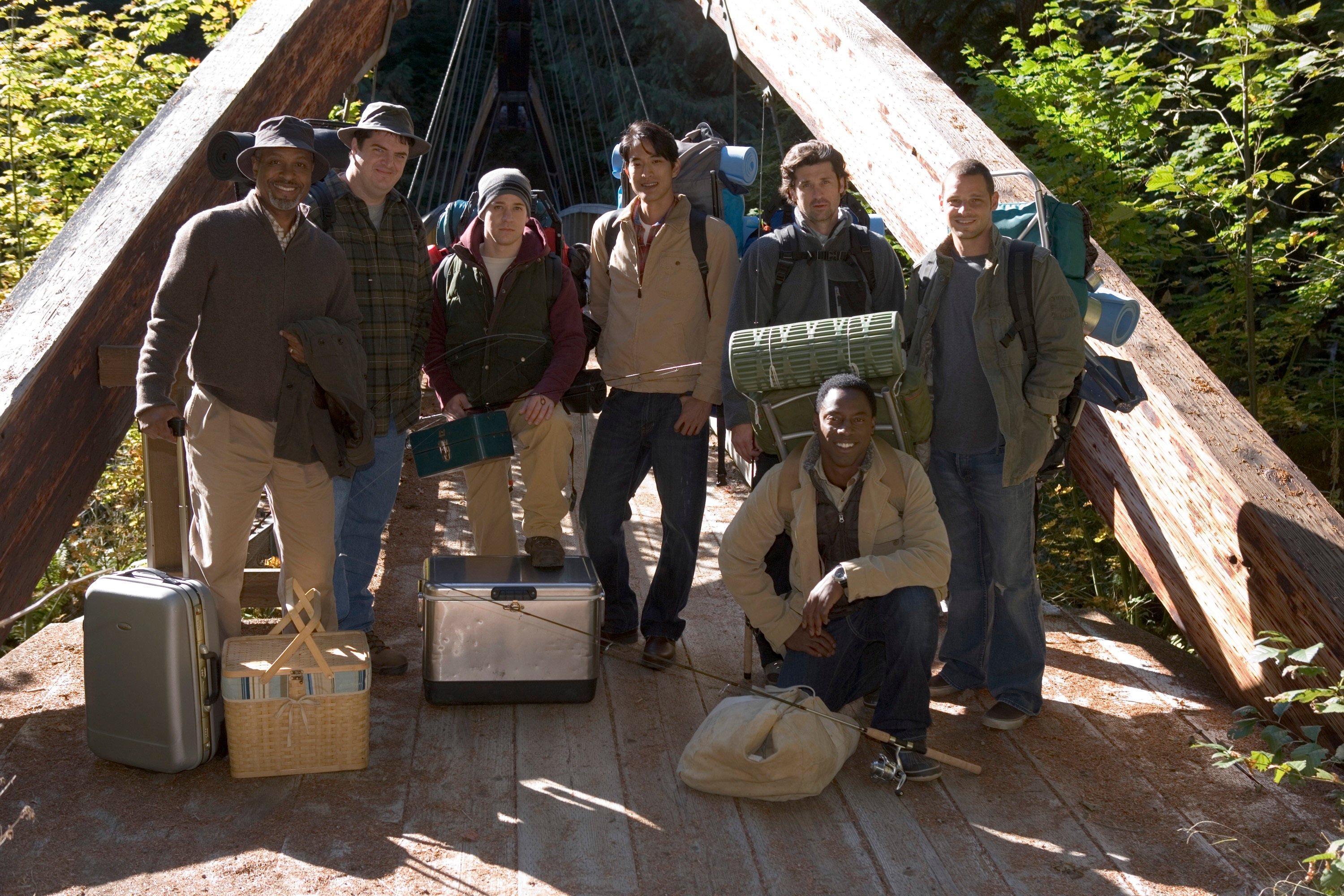 When does 'Grey's Anatomy' return in 2021?
Grey's Anatomy Season 18 returns to ABC on Sept. 30, 2021, at 9 p.m. EST. In addition to Megan, Ellis, and Addison returning for the new season, Ellen Pompeo reprises her role as Meredith Grey in the Grey's Anatomy cast. Chandra Wilson and James Pickens, Jr. return once again as Miranda Bailey and Richard Webber, respectively.
However, Jesse Williams won't return for season 18; he departed shortly after Jackson Avery and April Kepner's on-screen reunion. In Grey's Anatomy Season 16, another fan-favorite left the series, Alex Karev (Justin Chambers), left Jo Wilson (Camilla Luddington) to be with his ex-wife, Izzie Stevens (Katherine Heigl), and two children. Before season 16, many other beloved characters departed the show, some with heart-wrenching deaths and others without a mention.
Fans want this one minor character back: Joe the bartender
The owner of Emerald City bar, Joe (Steven W. Bailey), left without a mention, and fans would love to see him return to Grey's Anatomy. Who could forget Joe? The bartender was present the night that Meredith and Derek first met (at his bar). Joe was instrumental in the couple's early relationship as a sounding board for both parties. In Grey's Anatomy Season 2, Joe reassured Meredith that Derek would pick her over Addison. Almost every fan-favorite character had a memorable interaction with Joe.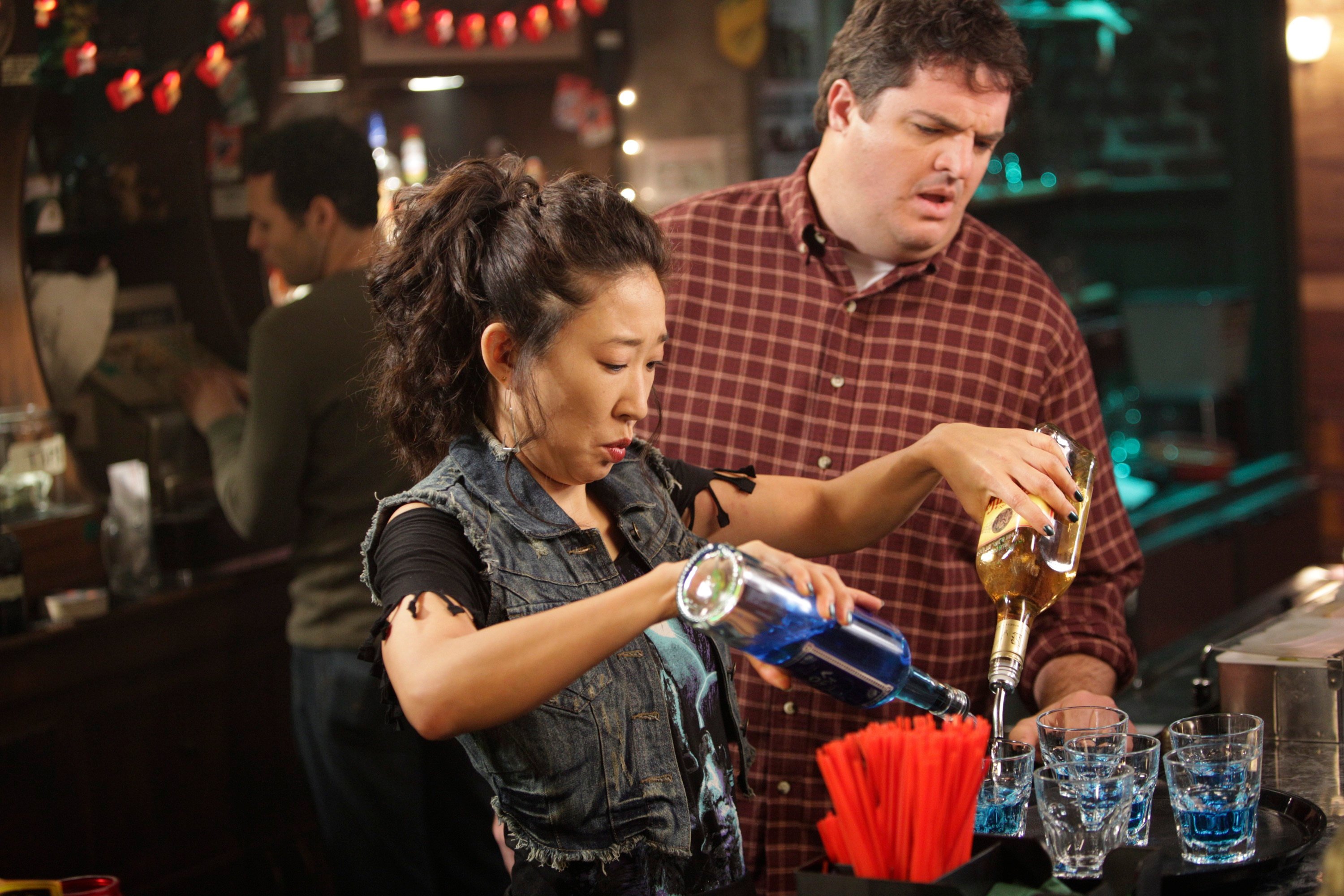 The last time viewers heard or saw Joe at his beloved bar was in Grey's Anatomy Season 7 Episode 9, "Slow Night, So Long." That evening, Cristina Yang (Sandra Oh) worked as a bartender for Joe, but he fired her because she was terrible at it. In later episodes, the bar has new bartenders; however, viewers are led to believe that Joe still owns the bar. The doctors still refer to it as "Joe's Bar."
"Since everyone (even a dead person) is coming back, could we please bring Joe back?" one fan pleaded on Reddit. "For old times' sake?" 
Why won't Joe return to 'Grey's Anatomy'?
Joe's departure was all about Hollywood contract negotiations. In Grey's Anatomy Season 7, Bailey expressed the desire to have more screen time; however, the producers disagreed. Although Joe went on a camping trip with the male doctors in season 3 and once went to Thanksgiving dinner at Meredith's house, the writers didn't feel they needed more Joe. He left the series instead, but his name lives on in "Joe's Bar."
"They didn't find enough value in my character to continue," Bailey told TV Guide. "It was amicable. It was just one of those things that, after I did that many episodes, I kind of hoped for a little bit more, and they didn't want to do that, and there you go. That's Hollywood." 
Unless the Grey's Anatomy producers see the value in bringing Joe back, he probably won't return. However, Bailey did admit that he wouldn't mind reprising his role for a cameo in the series finale. 
Grey's Anatomy airs Thursday nights at 9 p.m. EST on ABC.