An Unexpected 'Grey's Anatomy' Actor Also Voiced a 'Star Wars' Character
Kevin McKidd first appeared on Grey's Anatomy in the fifth season of ABC's hit medical drama. The Scottish actor plays Dr. Owen Hunt, a love interest of Dr. Cristina Yang (Sandra Oh), and he has continued to star in the show to the present 16th season.
But what many fans of Grey's Anatomy don't realize is that McKidd's career includes extensive voice acting. If you've played recent video games or watched some of the TV shows set in the Star Wars universe, you might recognize a familiar voice. 
McKidd originally wanted to be an engineer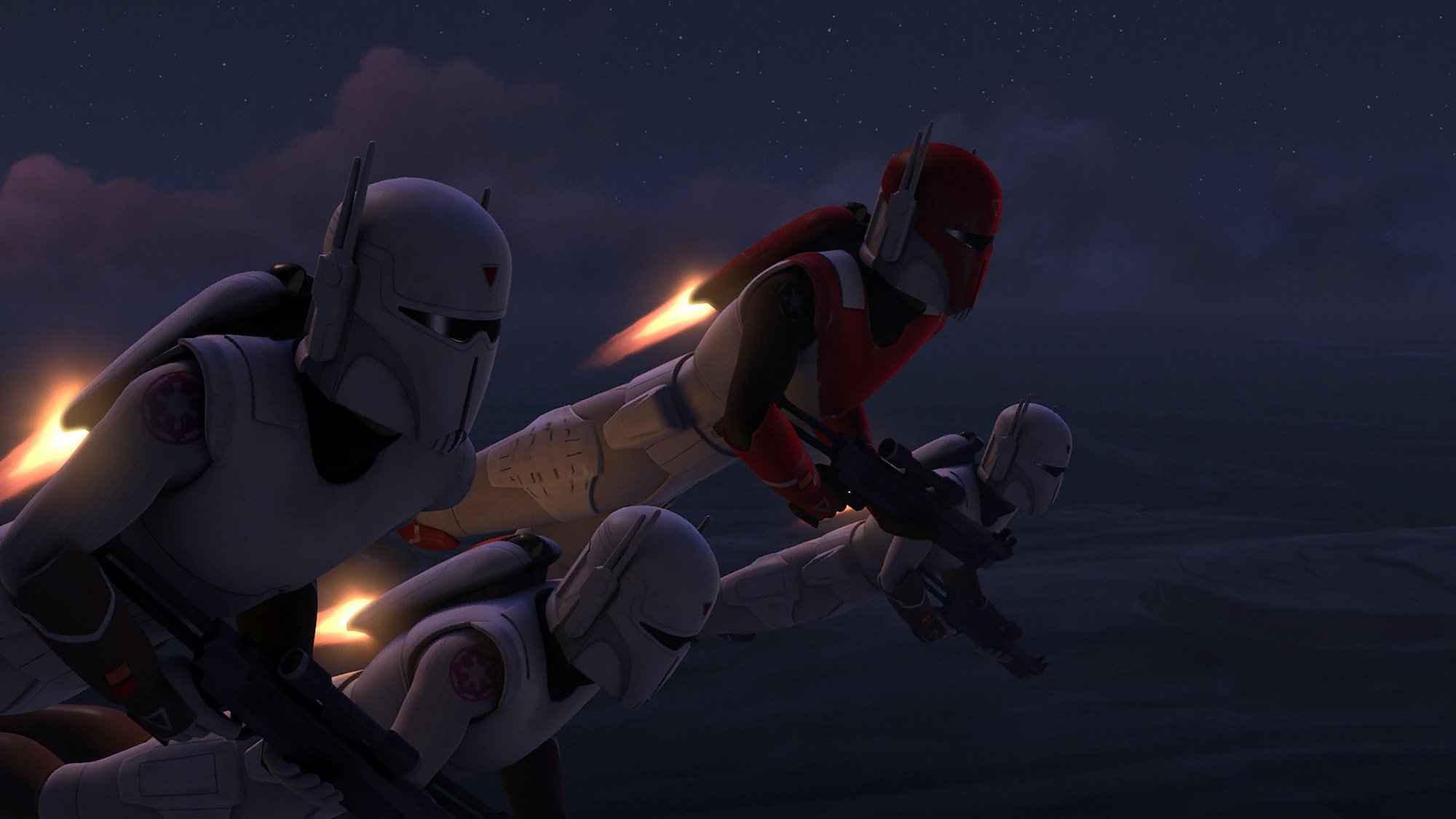 The actor was born in Scotland, reports IMDB, where he first began to dabble in acting as a member of the Moray Youth Theatre in Edinburgh, Scotland. He then went to university to become an engineer, but that career trajectory was short-lived. "[McKidd] ditched an engineering degree at Edinburgh in favour of drama," explains The Guardian, saying that "maverick political theatre director John McGrath pulled McKidd out of lectures and gave him his first professional job at Glasgow Citizen's Theatre."
McKidd's breakout role was in the 1996 movie Trainspotting. He continued to act in both theatrical plays and Hollywood films before landing his current role in Grey's Anatomy. "As soon as I heard the pitch for the character, I was sold on it," he told the Marine Corp Times. "It's a different energy and a different viewpoint. I thought [Dr. Hunt's] was an important story to tell, especially on a prime-time TV show."
"His career ascendency hasn't been straightforward," notes The Guardian. And part of that career journey has included extensive experience doing voice acting.
McKidd has voiced characters in numerous video games and shows
"Over the past two decades, Kevin McKidd has established himself as a lauded film, television, and voice actor across the globe," reports Kevin McKidd's official website.
According to Behind the Voice Actors, some of McKidd's most notable voice acting roles include being Reptillus Maximus in Toy Story That Time Forgot, Batman and Thomas Wayne in Justice League: The Flashpoint Paradox, and both the young and adult versions of Lord MacGuffin in Pixar's award-winning blockbuster Brave.
McKidd has also lent himself to some of the biggest video games in history, including characters in Call of Duty: Modern Warfare 2, Call of Duty: Modern Warfare 3, and Grand Theft Auto: Vice City. 
But fans of both Grey's Anatomy and Star Wars will likely notice one specific voice acting role. In 2016, Disney premiered Star Wars Rebels, a 3D animated series set shortly before the events of A New Hope.  In the show, Fenn Rau is a Mandalorian who served as Skull Leader and, after the Clone Wars is over, as the Protectors of Concord Dawn's leader. McKidd voiced Rau.
The Star Wars series, which came to a close after four seasons, was well-received by audiences and critics alike, and was nominated for numerous awards including an Emmy, a Critics' Choice award, and a Saturn Award.
McKidd got married in 2018
In 2018, McKidd married private chef Arielle Goldrath. "This is the second marriage for McKidd, who was previously married to ex-wife Jane Parker, to whom he had been married for 17 years," reports People magazine. "The pair shares joint legal custody of their two kids together — daughter Iona, 15, and son Joseph, 17 — and have been divorced since December 2016." 
McKidd and Goldrath have two children together (a son born in 2018 and a daughter born in 2019). With so many acting credentials under his belt, McKidd has built up considerable wealth. To date, Celebrity Net Worth estimates that the actor has a net worth of approximately $2 million.