'Grey's Anatomy': Addison and Meredith's Scene About Derek Will Break You
Many Grey's Anatomy fans know the Grey Sloan Memorial elevator holds the show's most iconic moments, and the new season 18 episode on Oct. 14 certainly delivered. Meredith Grey (Ellen Pompeo) and Addison Montgomery (Kate Walsh) reunited and had a devastating conversation about the late Derek Shepherd (Patrick Dempsey). Here's Meredith and Addison's talk about Derek and why the scene hit so many Grey's Anatomy fans right in the feels.
[Spoiler alert: This article contains spoilers about Addison Montgomery and Meredith Grey in Grey's Anatomy Season 18 Episode 3.]
What did Addison Montgomery and Meredith Grey say about Derek Shepherd in 'Grey's Anatomy' Season 18 Episode 3?
The moment Addison showed up in Grey's Anatomy Season 18, the Grey Sloan residents started buzzing about her history with Meredith and Derek. In case you don't remember, Addison is Derek's ex-wife, and they were still married when he met Meredith in season 1. So yeah, it's complicated.
Nevertheless, Meredith and Addison maintained a solid professional relationship, and they even shared a laugh together amid all of the residents' rumors. But once the two stepped into the elevator, Addison's laughter immediately turned into tears. Meredith stopped the elevator, and Addison finally let it all out. She said:
"I thought coming back here to Seattle, to Grey Sloan, that he'd be there, that I would still be able to feel that he was still here in the city that he loved, with the people that he loved. But he isn't. It's real. He's not here. I'm really sorry I'm doing this in front of you because you're the one who actually had to go through it."
Immediately, Meredith reassured Addison, telling her that Derek was still "there" at the hospital and in his children. Addison also gave Meredith a piece of career advice, and Mer hugged her formal "rival" before walking out. Then later, Meredith introduced her kids to Addison, and they ask whether she was one of Derek's friends. 
"Yes, I'm Addison," she said with tears in her eyes. "But he called me Addie."
'Grey's Anatomy' fans react to the season 18 scene between Meredith and Addison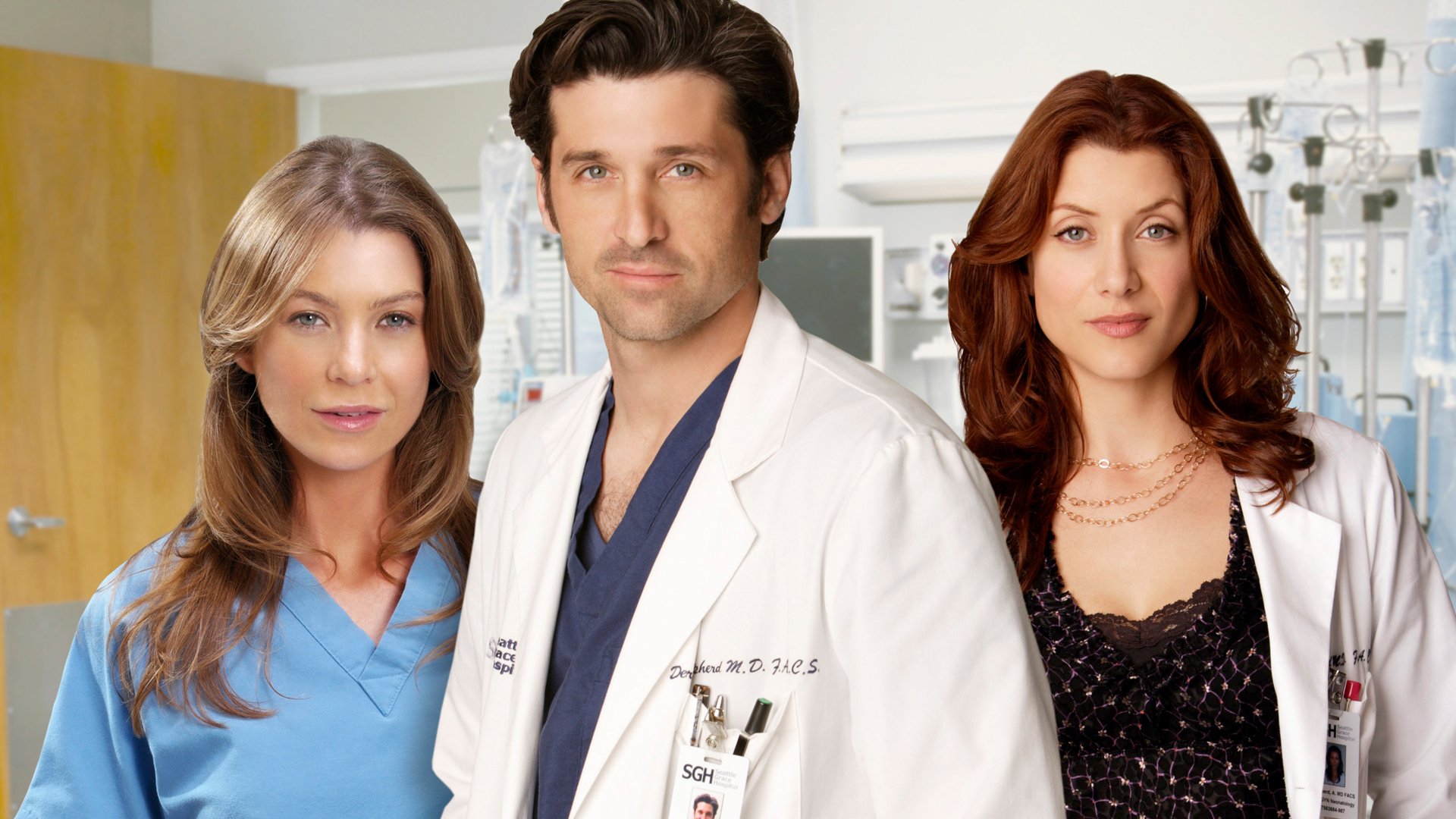 Many Grey's Anatomy fans teared up when Meredith and Addison discussed Derek in season 18. When Derek died back in season 11, viewers never got to see Addison's reaction or how her relationship with Meredith changed over the years. So a number of longtime fans were happy to receive that closure.
"The closure we wanted for years," a viewer wrote on YouTube. "I'm glad they finally talked about Derek and Addison even met MerDer kids. They've come a long way and I'm so proud of them!"
Meanwhile, many Grey's Anatomy fans were happy to see Addison and Meredith supporting each other after all this time. 
"The friendship between Meredith and Addison that we all want and need," a fan wrote.
Kate Walsh reacts to her return to 'Grey's Anatomy'
Following Addison's return in Grey's Anatomy Season 18 Episode 3, Walsh shared her thoughts on Twitter.
"Well excuse me while I go shed a few tears," she wrote. "Wow! Thank you all for making this night so special! Feels like I never left. Hope you all loved the episode as much as I did."
Then the actor told Grey's Anatomy fans to tune in next week because she's still back as Addison in the Oct. 21 episode. And from the looks of the teaser trailer, Addison will be spending some time with Amelia Shepherd (Caterina Scorsone). So stay tuned.
Watch Grey's Anatomy Season 18 on Thursday nights on ABC.