'Grey's Anatomy': Addison Might be Returning to Help Amelia, Fans Hope
You cannot have a show as long-running and as popular as Grey's Anatomy without having loved and lost a few characters along the way. Now, in its 18th season, we have seen many characters enter Seattle Grace/Grey Sloan Memorial Hospital.
Fan-favorite characters getting killed off and those leaving to pursue other options. Some we were happy to see go away. Others, we really wish would come back.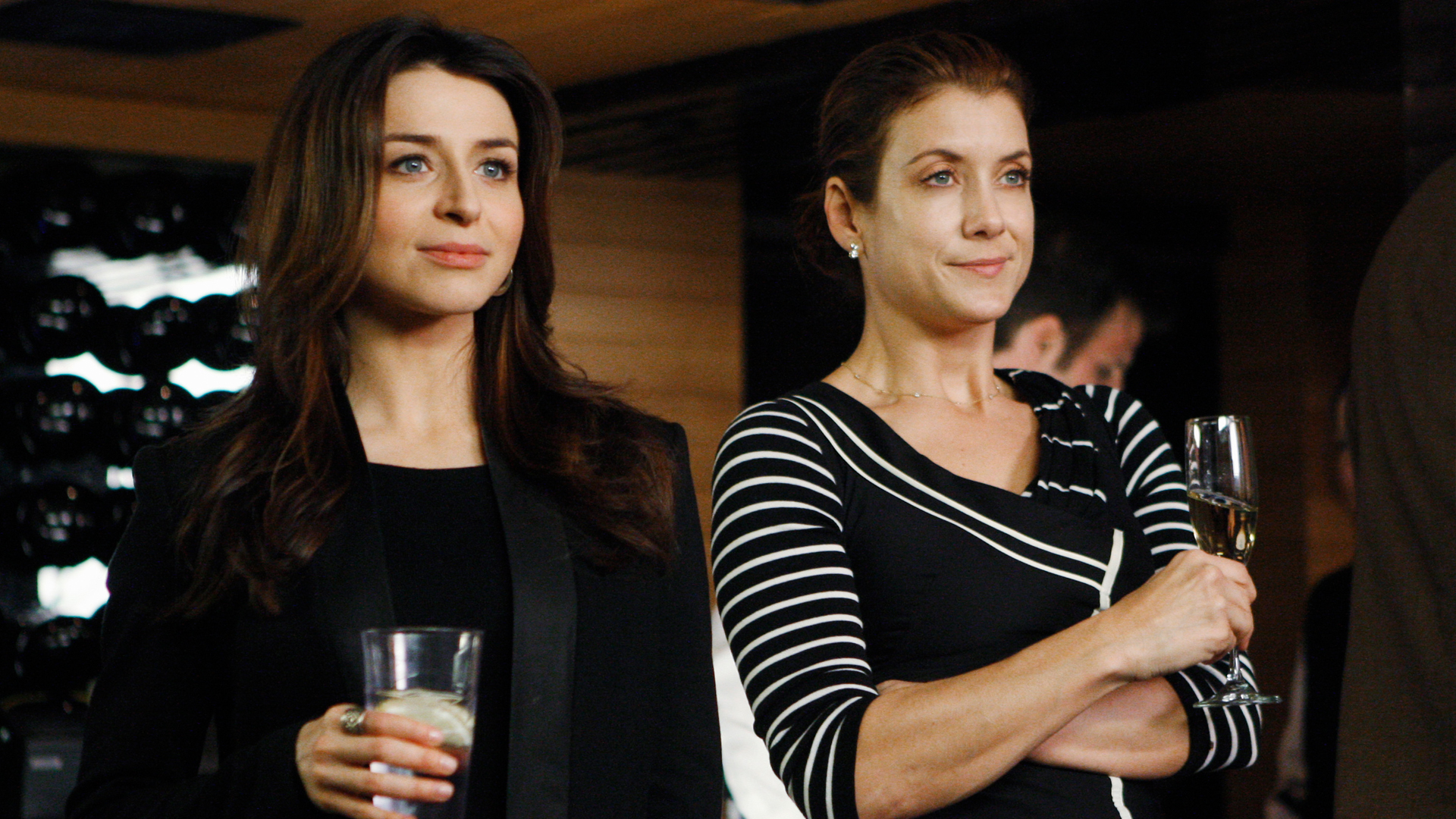 Fans hope Addison will return to help Amelia
Recently on Reddit, a fan questioned, "What character (or two) that has left (but not died) would you bring back to help revitalize Grey's?" The responses that have followed have all been quite entertaining with most people having an opinion.
Some characters have a bigger fan base than others. Quite a few people wish for a return of Christina (Sandra Oh) since she would bring a little sass back to Seattle.
Some wish Alex and Izzy (Justin Chambers and Katherine Heigl) would return because we want to know how they turned out as a couple and miss the "Evil Spawn". There are a few shout-outs for Callie and Arizona (Sara Ramirez and Jessica Capshaw) since we all hold fond memories of Calzona.
However, according to popular opinion, the one character most fans seem to want back at Grey Sloan Memorial Hospital is none other than Addison (Kate Walsh). One fan said Addison's return could be good for Amelia, saying: "Addison would be another option. She could come back to help Amelia, or work on a case."
How could Addy help Amelia?
Throughout season 17 of Grey's Anatomy, there is a bright spot in the coronavirus (COVID-19) darkness. The passion and romance of Amelia and Link. They are new parents of Scout, and co-parenting three other kids with Owen, battling a pandemic as doctors, and still manage to find the time to be passionate with one another.
On the surface, you may be wondering why the Reddit user would suggest Addy return to help Amelia. However, as you look a little harder at the ending of season 17, the answer becomes more evident. Amelia is a character that is constantly evolving and becoming stronger. She has always dealt with her demons.
The passion is there between Link and Amelia, but she does not feel she understands her struggles with addiction. She feels that it is her character flaws that ruined her previous marriage to Owen, and she doesn't want to make the same mistakes this time. When Link proposes, she wants to know, "Why?" She does not want more kids, and he does. She doesn't want the "traditional" life that Link is proposing.
Fans seem to feel that if Addison would return, she could help Amelia by encouraging her to stay true to her growth as a recovering addict. The key for Amelia is to learn to love herself, something which Addy's character is fully capable of doing, despite her own complicated past.
The story behind Addison and Amelia
Addy and Amelia (Caterina Scorsone) have a long history together. Addison was married to Derek (Patrick Dempsey) before he met Meredith and for a little while afterward. The two officially divorce in season 3, episode 1. Soon after, she leaves Seattle Grace to pursue a life in LA and a Private Practice career.
Amelia, who we do not learn anything about until season three of Grey's Anatomy, is Derek's baby sister. She first joins Addison in Private Practice, before later coming to join Derek in Seattle. It is during her time in LA that we learn a lot about Amelia's relationship with Addison. Addison views Amelia as her "sister" because of her relationship with Derek.
When Amelia falls back to drugs, we learn what triggered her previous drug addictions. She had watched her father get shot for his watch, something that haunted both her and Derek. We see her relapse into heavy drugs until she wakes up next to her dead fiancé. Amelia asks the police to contact Addy to say she is ready for rehab.
What does Addison's return to 'Grey's Anatomy' mean?
Kate Walsh traveled to Australia a year ago for holiday and has fallen in love with not only the country but a West Australian farmer (Andrew Nixon of Moora, WA). She has been living happily in Perth in a suburb of Cottesloe. Her current projects are off the big screen as she is working on the world's largest coral restoration project.
Addison has finally returned to Grey's Anatomy and fans couldn't be more excited. Entering the show with a splash and a groundbreaking uterine transplant, it's clear Addison is back in full force. Her first moments back had her debating her chances of the Catherine Fox award and bonding with Meredith over their shared history with Derek, according to TV Line.
Only time will tell what is in store for Addison and her relationships with Amelia, Meredith, and more, but it's sure to be an exciting season!