'Grey's Anatomy': Are Addison Montgomery and Meredith Grey Friends in Season 18?
For years, many Grey's Anatomy fans have been itching to watch Addison Montgomery (Kate Walsh) reunite with Meredith Grey (Ellen Pompeo). Now, season 18 of the ABC medical drama has finally delivered. But given their complicated history with Derek Shepherd (Patrick Dempsey), some viewers are wondering whether Meredith and Addison are friends in Grey's Anatomy Season 18. So here's where the two stand now, according to the Shondaland drama and a writer from the show.
What happened to Addison Montgomery, Meredith Grey, and Derek Shepherd in 'Grey's Anatomy'?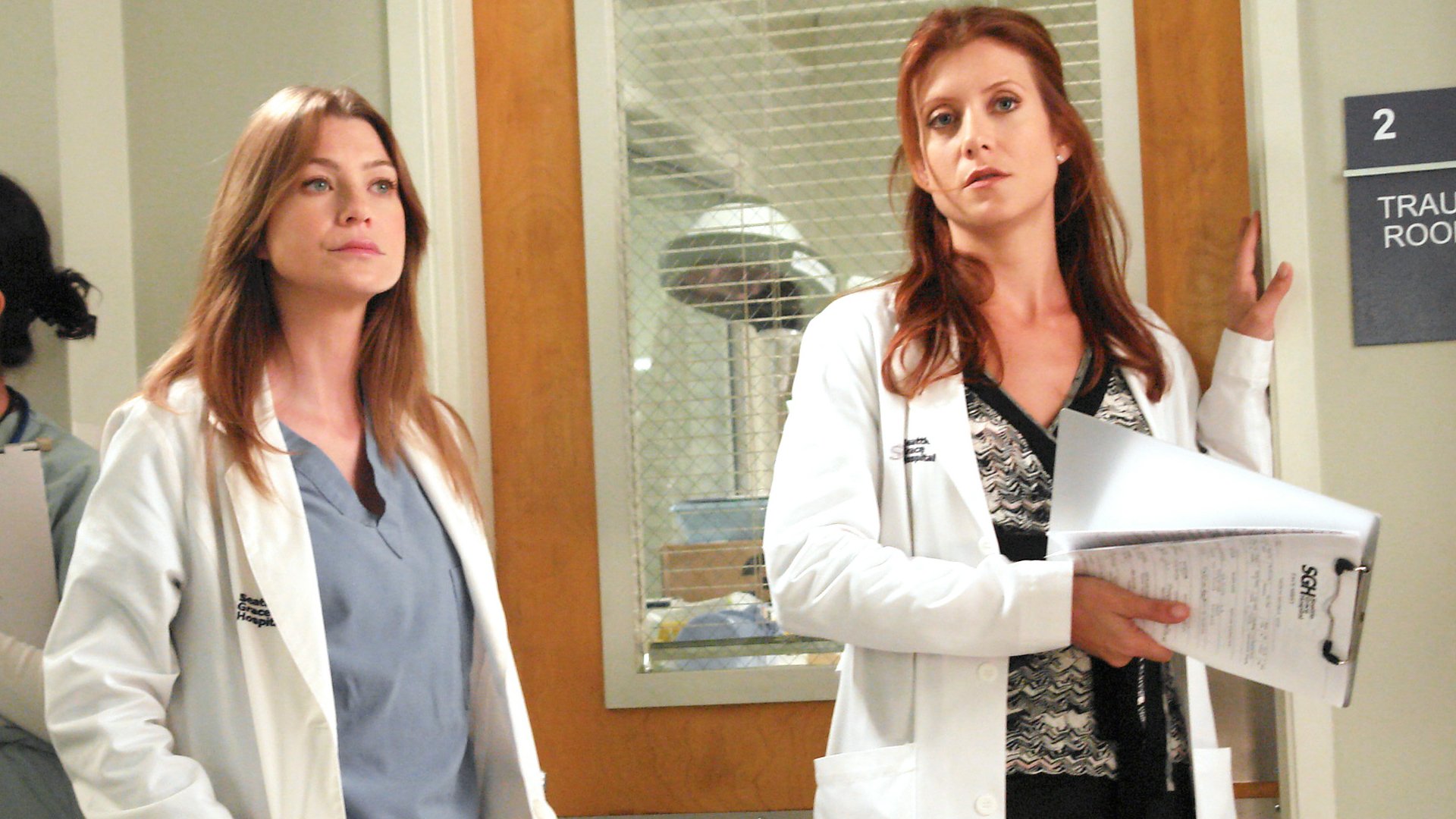 Throughout Grey's Anatomy Season 1, fans watched as Meredith and Derek went through their rollercoaster romance. But just when things were starting to fall into place, the romance was derailed by Addison's arrival. In one sentence, viewers learned that Dr. Shepherd wasn't exactly being fully honest. He was married.
"Hi, I'm Addison Shepherd," she said. "And you must be the woman who's been screwing my husband."
As Grey's Anatomy went on, viewers came to see why the relationship was doomed. Addison slept with Mark Sloan (Eric Dane), and Derek was checked out. But eventually, Derek and Addison broke up. Then, as we know, Derek ended up with Meredith before he tragically died in season 11.
'Grey's Anatomy' Season 18 updates fans on Meredith Grey and Addison Montgomery's friendship now
Despite Derek's complicated ties to Addison and Meredith in Grey's Anatomy, the two women never really seemed like rivals. When Addison came to Seattle Grace, she stood up for Meredith in front of a patient. Then even after Addison's split with Derek, the Private Practice character was still friendly — and super awkward — with Meredith. But fans didn't see Meredith and Addison interact following Derek's death.
Finally, Grey's Anatomy Season 18 updated fans on Addison and Meredith's friendship. The two remained professional, and they even worked on a case together in episode 3. 
They also bonded over Derek's absence, and Addison gave Meredith some major career advice to fight for the Parkinson's project. Meanwhile, Meredith invited Addison into her home and introduced her kids — Ellis, Bailey, and Zola — to Derek's old friend. 
A 'Grey's Anatomy' Season 18 writer on Addison Montgomery and Meredith Grey's relationship
Following Grey's Anatomy Season 18 Episode 3, writer Jamie Denbo spoke with Insider and described the final scene between Meredith, Addison, and the kids as "the ultimate forgiveness." So it seems Addison and Meredith are truly fine with one another, friends and colleagues without too much awkwardness between them.
"The ultimate forgiveness, the most vulnerable you can be, is to allow your children to be exposed to someone," Denbo said. "You don't let your children connect with someone you don't trust, love, forgive, and, to me, that's the ultimate kindness."
The Grey's Anatomy writer later added, "[The scene is] the ultimate gesture on behalf of Meredith to say, 'We're good. The past is the past. We've loved, we've lost. Look at all we've been through.'"
Grey's Anatomy Season 18 airs Thursday nights on ABC.