'Grey's Anatomy': Kate Walsh said Addison Received a Jarring Nickname by Fans After Breaking up MerDer
Grey's Anatomy said goodbye to Dr. Addison Montgomery (Kate Walsh) in season 3. However, the red-headed surgeon became well known as the woman who briefly ended Dr. Meredith Grey (Ellen Pompeo) and Dr. Derek Shepherd's (Patrick Dempsey) romance. 
In one of her first interviews about Grey's, Walsh shared her feelings about a harsh name that fans used to refer to her character.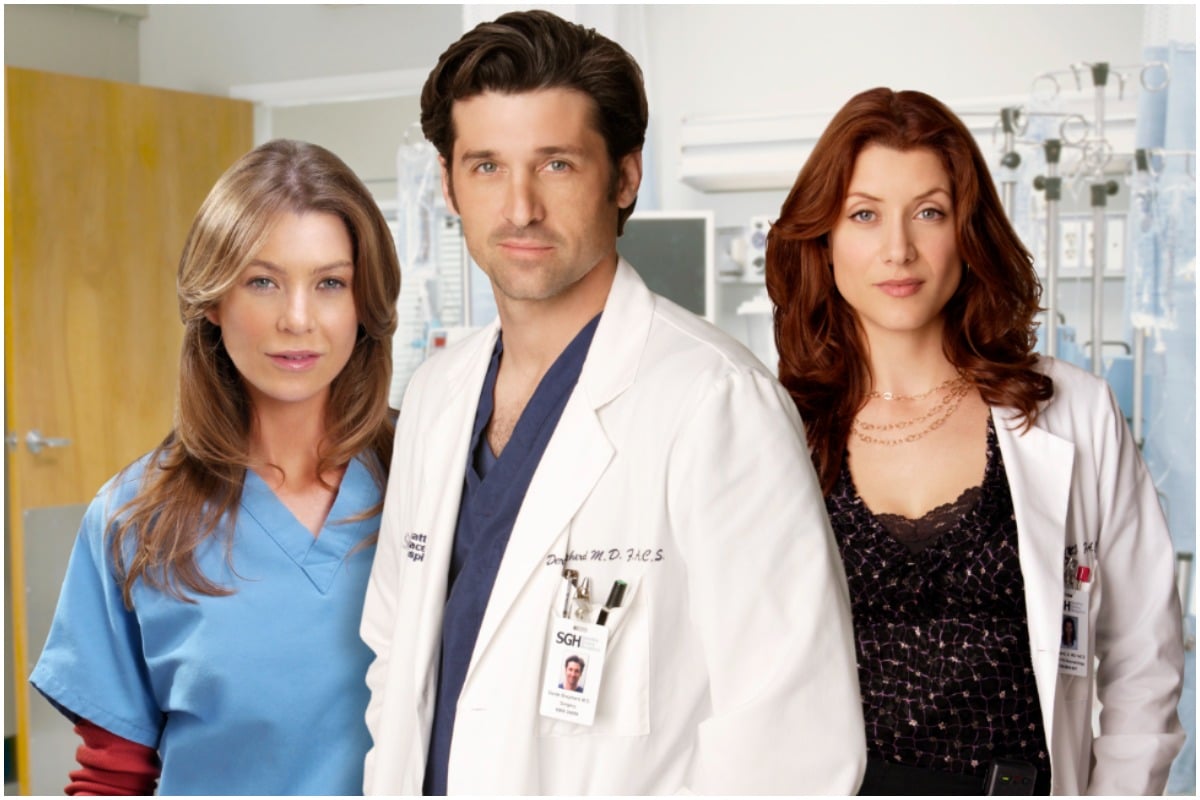 What fans called Addison (Kate Walsh) during 'Grey's Anatomy' season 1
During Grey's Anatomy season 1, Meredith and Derek seemed like the perfect couple. Although they received backlash from her boss, Dr. Miranda Bailey (Chandra Wilson), MerDer didn't have any problems within their relationship because they worked together. However, that changed in the show's season 1 finale. Meredith discovered that Derek was married in the episode titled "Who's Zoomin' Who?". The former intern learned the truth about her boyfriend when his wife, Addison, appeared in the hospital's lobby. 
The season finale greatly impacted Grey's' trajectory. While the series was on hiatus, both Dempsey and Walsh got backlash for their roles. In an interview with Conan O'Brien, the late-night host told her that her character's new nickname was "one of the b*tchiest people on television." 
How Kate Walsh handled the 'Grey's Anatomy' backlash 
Walsh laughed off the nickname she received from Grey's Anatomy's fans. As the seasons continued, Addison's surgical skills and friendship with Callie Torres (Sara Ramirez) made her a redeemable character to some fans. 
By the time she left the show to star in Grey's Anatomy's spinoff, Private Practice, fans sorely missed Walsh and Addison. However, she sporadically shares her memories of Addison on social media. Most recently, Walsh and Pompeo exchanged comments after the Boyfriend CEO shared a photo of her dog and cat fighting on Instagram. 
"Do u think she was sleeping with her husband?!" Walsh shared after Pompeo wrote, "OMG crazy!"
Is Addison coming back to 'Grey's'?
Although she officially left Grey's Anatomy in 2007, Walsh returned multiple times as Addison. However, fans haven't seen the fetal surgeon at Grey Sloan Memorial since Private Practice ended 2013. Since the show, she's starred in several films and TV shows, including The Perks of Being A Wallflower, 13 Reasons Why, and The Umbrella Academy. The actor also produced her projects, such as Netlfix's Emily In Paris. 
Walsh said she would be happy to rejoin Grey's as a guest star despite her long absence. 
"Absolutely," Walsh told Pop Culture.com of a return. " Anything's possible," f it's the right time and the right storyline, yes. I always considered Shondaland my home, and particularly Grey's. That's where it was just a big important piece of my life, and I love everyone involved on the show. So, absolutely I would go back if it made sense to everybody involved — yes."

Fans will have to wait until this fall to see if Addison will wear her medical scrubs again. Grey's Anatomy returns for season 18 in Sept. 2021.