'Grey's Anatomy': Will Alex Cheat on Jo? Fans Aren't Buying This Storyline
[Spoiler alert: Grey's Anatomy Season 16, Episode 14.] Grey's Anatomy Season 16 has been a wild ride, but not in the way fans originally expected. Midway through the season, Justin Chambers — who played Alex — announced his departure from the show. The ABC series hasn't formally addressed why the character is ghosting his friends and family. Then in the Feb. 20 episode — titled "Diagnosis" — Alex's wife, Jo (Camilla Luddington), began insinuating the worst, speculating Alex might be having an affair. But is Alex cheating on Jo in Grey's Anatomy? Even the idea seems too crazy for fans, especially given Alex's character development for the past 15 years.
What happened to Jo and Alex in 'Grey's Anatomy' Season 16, Episode 14?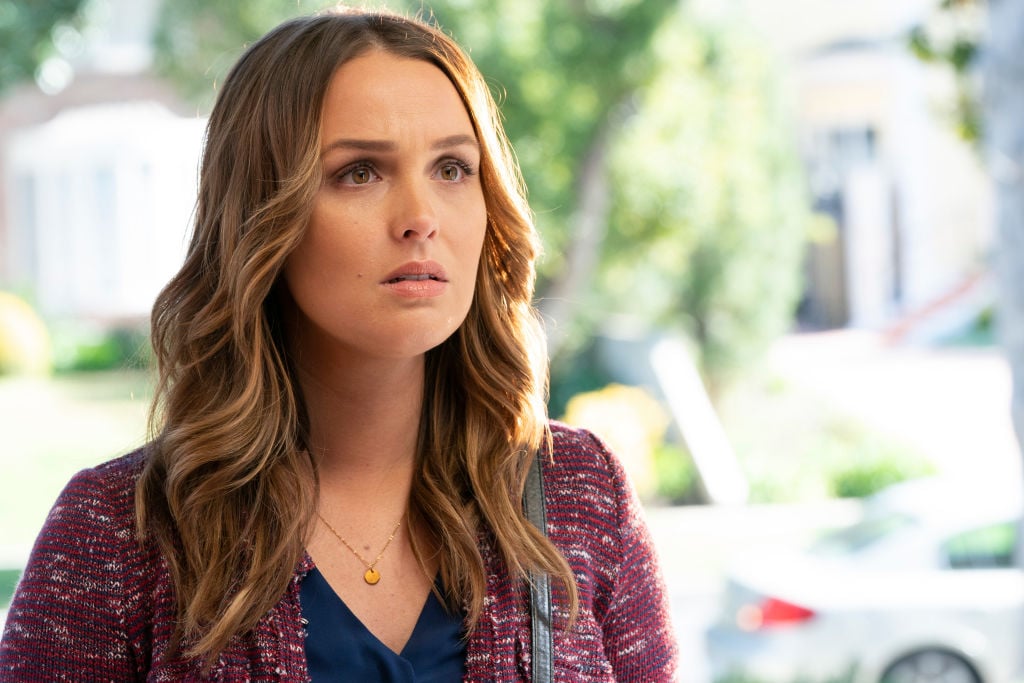 Alex has been in Iowa since the Grey's Anatomy Season 16 winter finale. He originally left Seattle to take care of his mom. Most characters seemed to accept this fact, noting Alex will one day return. But eventually, Jo begins to question whether her husband will ever come back.
In "Diagnosis," a man is brought to Grey Sloan Memorial after jumping in front of a bear to save his wife. The case makes Jo realize how much she misses her husband. She also wonders whether there will be a sudden attack on her relationship with Alex, too. Link (Chris Carmack) calms his friend down, reminding her about what a great guy Alex is.
Later, the doctors find out the wife was cheating on her husband, escalading Jo's fears. "My worst-case scenario is off the charts right now because this patient is cheating on her husband right under his nose … she reconnected with an ex from high school and then one thing led to another," Jo tells Owen (Kevin McKidd) in surgery.
She then theorizes Alex will do the same. But like Link, Owen tells Jo to place her trust in Alex and reinforces the peds surgeon won't screw it up.
Towards the end of the episode, the husband dies and Jo breaks down. She calls Alex and reaches his voicemail.
"Hey Alex. I need you to call me, I need to hear your voice. I need to know what's going on," Jo says and starts to cry. "Whatever it is, I need to know. I want to know. Because I would jump in front of a bear for you, Alex. Please call me."
'Grey's Anatomy' fans react to the possibility of Alex cheating on Jo
Following the Feb. 20 episode, Grey's Anatomy fans were firm on one stance — Alex would never cheat on Jo.
"The fact those writers really want jo to believe that Alex would ever cheat on her," a fan on Twitter wrote. "This is the same guy that for all the time they broke up never dared looked at another woman. Please make it make sense."
"Alex would never cheat on jo," another fan tweeted. "WTF are they trying to do? make that a storyline? Cause he would NEVER."
Meanwhile, other fans had differing opinions, noting Jo's conversation with Owen could foreshadow what's to come. Now, some people think Alex met up with Izzie (Katherine Heigl) and "one thing led to another." And to no one's surprise, fans weren't on board.
"Jo talking about Alex cheating has got me real nervous that they're gonna try to make him cheat on her with izzie and that's his exit and I am not here for it if that's the case," a fan wrote.
But even if Alex doesn't have an affair with Izzie, Grey's Anatomy writers will feel the wrath of fans if they choose to go down the cheating path.
"I swear if Alex is cheating, I will quit grey's," a fan wrote on Reddit.
"Years and years of character development would be flushed down the drain," another fan added.
What can 'Grey's Anatomy' fans expect moving forward?
For now, Grey's Anatomy fans will have to be patient as the Shondaland drama carves out Alex's exit. In an interview with Variety, showrunner Krista Vernoff revealed the series will address the departure, but it will take some time.
"It was a very careful threading of a needle, where we are giving a little bit of information and pain to Jo," Vernoff said. "We're, episode by episode, illuminating the story of where Alex is. And it takes us quite a few more episodes to get there and to give the audience clarity."
Meanwhile, Luddington teased "multiple wild storylines" in Grey's Anatomy moving forward.
"YOU GUYS! I'm currently on the floor reading these scripts right now," the actress wrote on Twitter, along with "#cantgetup."
Unfortunately, Luddington didn't confirm whether or not those particular storylines deal with Jo and Alex. And as always, Grey's Anatomy fans will just have to hold on tight for the ride. So stay tuned.
Read more: 'The Bachelor': Peter Weber Debunked 3 Theories About How the Finale Ends and Honestly, We're Disappointed