'Grey's Anatomy': Alex Is Gone But Many People Still Hate Jo
Through seventeen seasons, Grey's Anatomy has consistently provided laughter, love, and tears. Though its quality has been unchanged, its ever-rotating cast of characters is bound to provide some fan favorites and duds. General surgeon Jo Wilson has been a show staple since season nine, but her long and winding story arc has left some fans with mixed feelings. Now, dedicated watchers are hopeful that Wilson will reach her full potential as a character in season 17.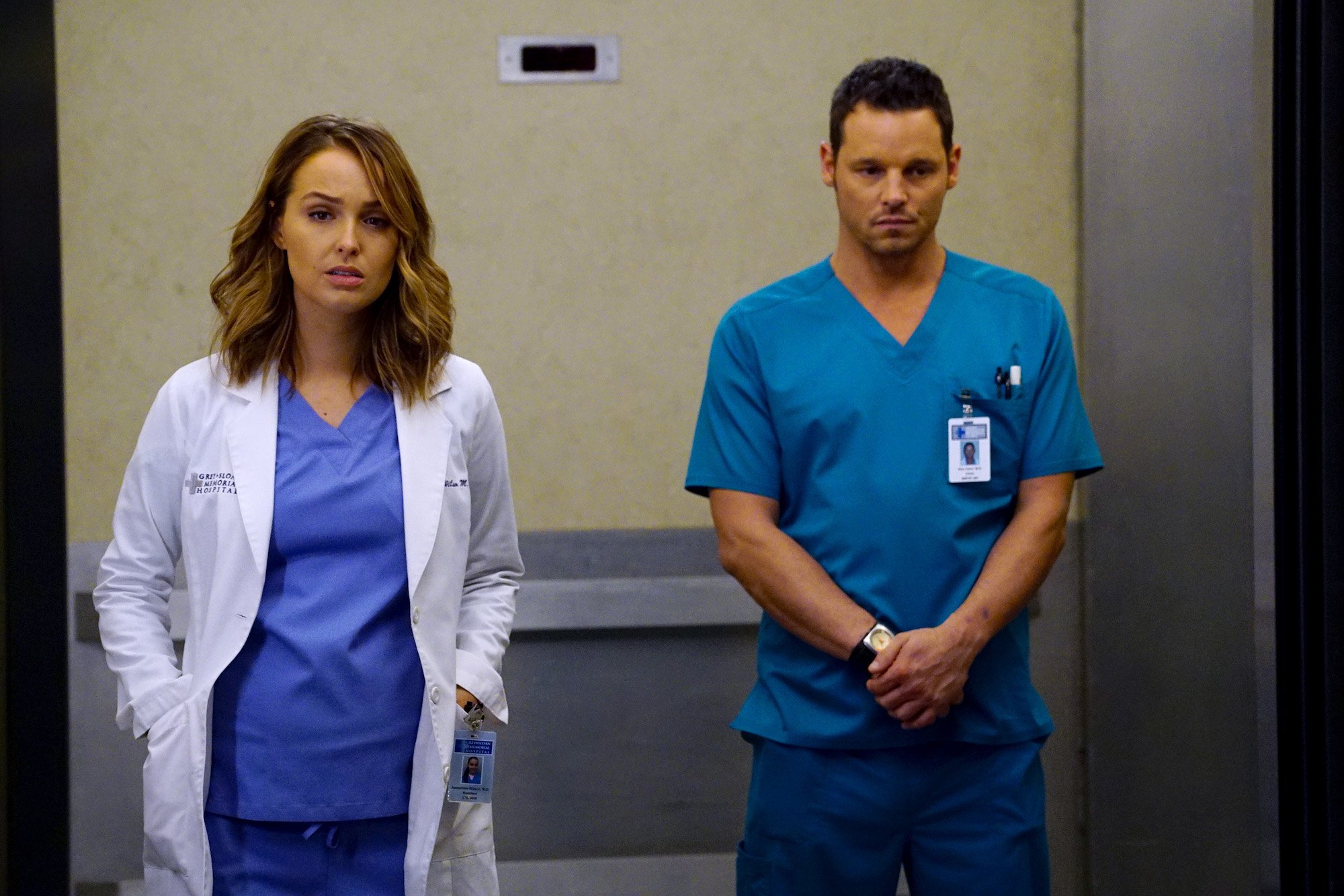 Fans had early objections to Jo Wilson
It's hard being the new girl in the hospital … and it's even harder to be a new character on a show that's been airing since 2005. Camilla Luddington, the 37-year-old actor behind Jo Wilson, faced additional challenges. According to Vanity Fair, a feud between actor Katherine Heigl and producer Shonda Rhimes led to the dismissal of Izzie Stevens, Heigl's character, from the show. Because Stevens was the longtime love interest of pediatric surgeon Alex Karev, Luddington's new character was left to fill her shoes. 
Although Wilson quickly faced the drama that seems to follow everyone at Grey Sloan Memorial Hospital, many critics and fans still found her boring. A Reddit discussion on r/GreysAnatomy included many critiques of Luddington's character. One fan shared that, to them, "Jo feels very stiff, and one dimensional."
This comment was met with many similar responses. Another viewer said Wilson was "easily [their] least favorite character seasons 9-13," while another fan simply shared, "I HATED Jo." Despite these strong reactions, both posters remarked that the character improved in season fourteen. Perhaps we just needed time to warm up to Wilson. 
Wilson is single and shining in season 17
There's another factor that is helping fans fall for Wilson. In season 16, viewers were shocked to see Alex Karev leave his relationship with Wilson in order to reconnect with his former flame, Izzie Stevens. Although it was a devastating blow for lovers of the relationship, many feel that Karev's departure has allowed Wilson's character to come into her own. 
The same Reddit thread noted this shift. One fan commented, "She was a sidekick for Alex, after he's gone, she got her own story and she's great." Another user shared, "In my opinion, as soon as Alex leaves her character gets better because we see her strength." 
While Wilson clearly fulfilled her purpose in serving as Karev's love interest, it would appear that many were disappointed her character didn't evolve beyond this romance. Now single, Wilson has delved deeper into her career and friendships. This transformation echoes that which many fans observed in Meredith Grey, following her husband Derek's season eleven death.
Wilson's character is bolstered by beloved Camilla Luddington
Although Wilson has faced myriad challenges in nine seasons, she's had one key advantage on her side. Camilla Luddington, the real-life star behind the fictional surgeon, has stolen the heart of fans and showcased her talent in every episode. 
Our feelings on the British-American actor were perhaps best summed up by this Reddit fan: "Honestly I hated Jo until I fell in love with Camilla (the actress that plays her.) I'm still not a huge fan of the character, but I don't mind her scenes because I love Camilla so much."
Viewers can also relate to Luddington because she's just as into fan theories and drama as they are. Her Twitter feed has been filled with speculation about a possible connection between Taylor Swift's evermore and the latest season of Grey's. The discussions have left Luddington determined to have Swift guest star on the show. If she can pull that off, Wilson is officially in our good books.