'Grey's Anatomy': The Last Thing Alex Karev Did Before His Departure Proves What Jo Worried About All Along Was True
Grey's Anatomy fans are still upset by Alex Karev's (Justin Chambers) departure in season 16. Many do not like how he ended up going back to his ex-wife, Izzie Stevens (Katherine Heigl). However, the last thing Karev did before he left proves that what Jo Wilson (Camilla Luddington) worried about all along was true.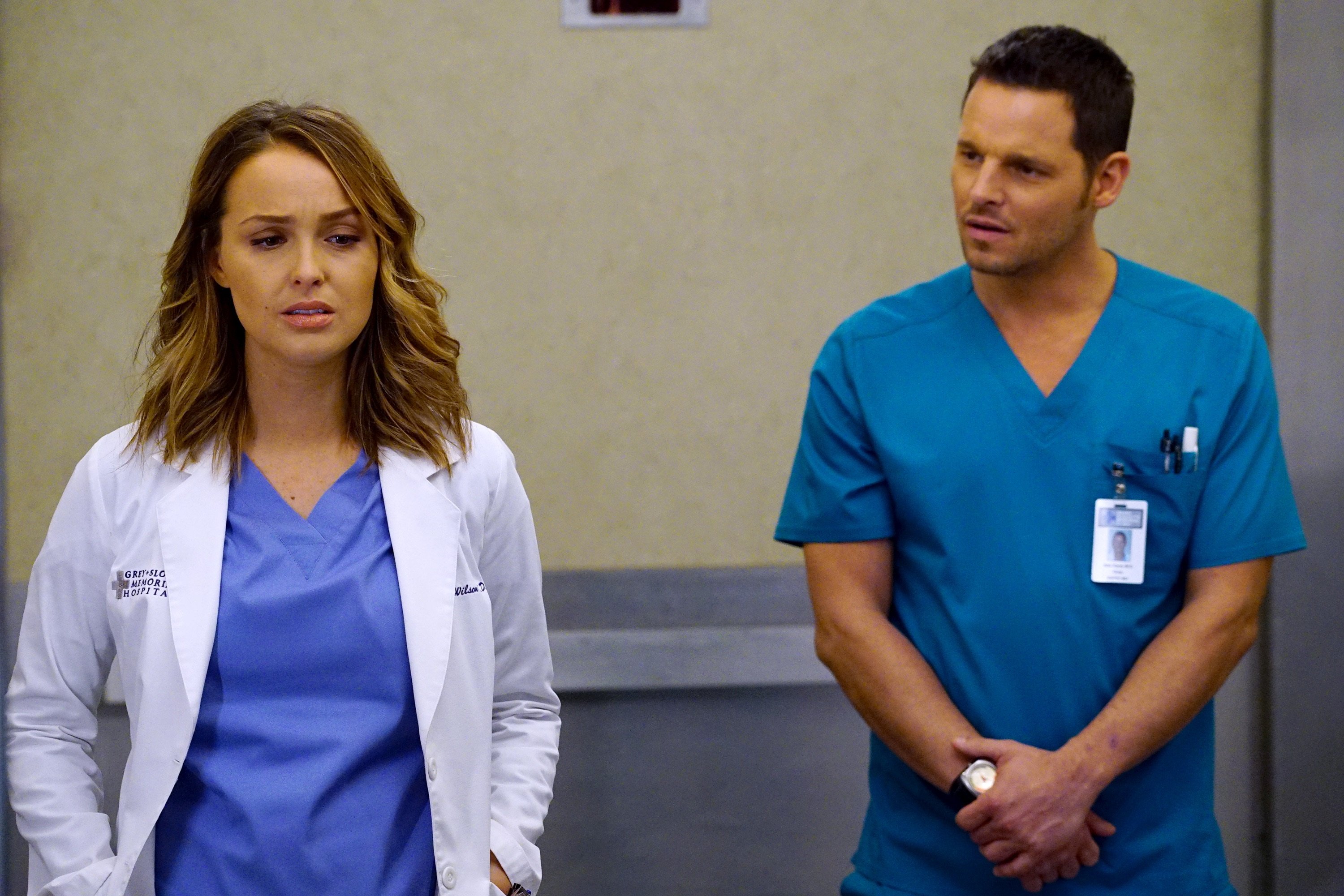 'Grey's Anatomy' Alex Karev's last move was saving Meredith Grey's medical license
Fans had no idea at the time, but Alex Karev's last appearance on Grey's Anatomy was season 16, episode 8, "My shot." Viewers thought all hope was lost for Meredith's (Ellen Pompeo) medical license. Then, Karev swooped in and saved the day. The panel was about to postpone the hearing when the surgeon stopped them.
"You can't postpone because these people have come from all over to speak for Meredith," Karev said as a flood of past patients entered the room. "Are you going to tell them all they need to go home?"
Then he read a few of the many letters written by friends and colleagues about what a fantastic surgeon Meredith is. The list of letters includes former doctors on the show; Cristina Yang (Sandra Oh), Callie Torres (Sara Ramirez), Arizona Robbins (Jessica Capshaw), April Kepner (Sarah Drew), and Addison Montgomery (Kate Walsh). Lastly, Miranda Bailey (Chandra Wilson) stood up to speak for Meredith. The panel allowed Meredith to keep her medical license thanks to Karev gathering everyone together to speak up for her.
Karev made sure that Meredith would be OK without him, but not his wife, Jo 
Alex Karev did not appear again on Grey's Anatomy, although Justin Chambers decided to leave. The actor didn't give any notice, so the writers were left to end the character's arc without him. In season 16, episode 16, Karev sent letters to Meredith, Jo, Miranda Bailey (Chandra Wilson), and Richard Webber (James Pickens Jr.) to explain his departure. He also sent signed divorce papers to Jo to end their relationship.
"Let that sink in," one fan wrote on Reddit. "He made sure Mer was OK — going to keep her license," but didn't care how "Jo was going to take the news. No phone call. No in-person goodbye. He ghosted for what, weeks? Then sent letters. Yeah, he did the same to Mer and everyone else, but at least he did something for Mer before he left. Clearly, Mer means more to Alex than Jo does!"
Other fans agreed that she was often worried about how close Alex was to Meredith throughout Jo and Alex's relationship.
Jo was always jealous of Meredith and Alex Karev's relationship on 'Grey's Anatomy'
Although the medical license episode wasn't supposed to be Karev's last appearance on Grey's Anatomy, it fits how Jo always felt. Her jealousy of Meredith and Alex's relationship began in season 11. Mer vented to Alex while he was in the shower while Jo stood outside the bathroom with her ear to the door. The jealousy continued throughout their relationship.  
"I see what you mean about this," another fan added. "That was pretty much Jo's complaint about Meredith and Karev's friendship from the beginning."
It turns out that Alex's last meaningful action on Grey's Anatomy was to ensure Meredith was OK with him leaving, but not Jo.