'Grey's Anatomy': Will Alex Karev Return After His Exit in Season 16?
Will Alex Karev (Justin Chambers) return to 'Grey's Anatomy' after his departure in season 16? Here's why the character wasn't killed off in the episode.
[Spoiler alert: Grey's Anatomy Season 16, Episode 16.] On March 5, Grey's Anatomy fans bid a tearful farewell to Alex Karev (Justin Chambers). After 15 years with the original character, viewers were prepared to feel emotional about the exit. Even so, the way Alex left Grey Sloan Memorial had fans in an outrage, and many fans wondered why the writers didn't just kill him off. But does his survival mean Alex will return to Grey's Anatomy sometime in the future? Clearly, judging from the way the character's arc ended, anything is possible.
Why Did Alex Karev leave 'Grey's Anatomy' in season 16?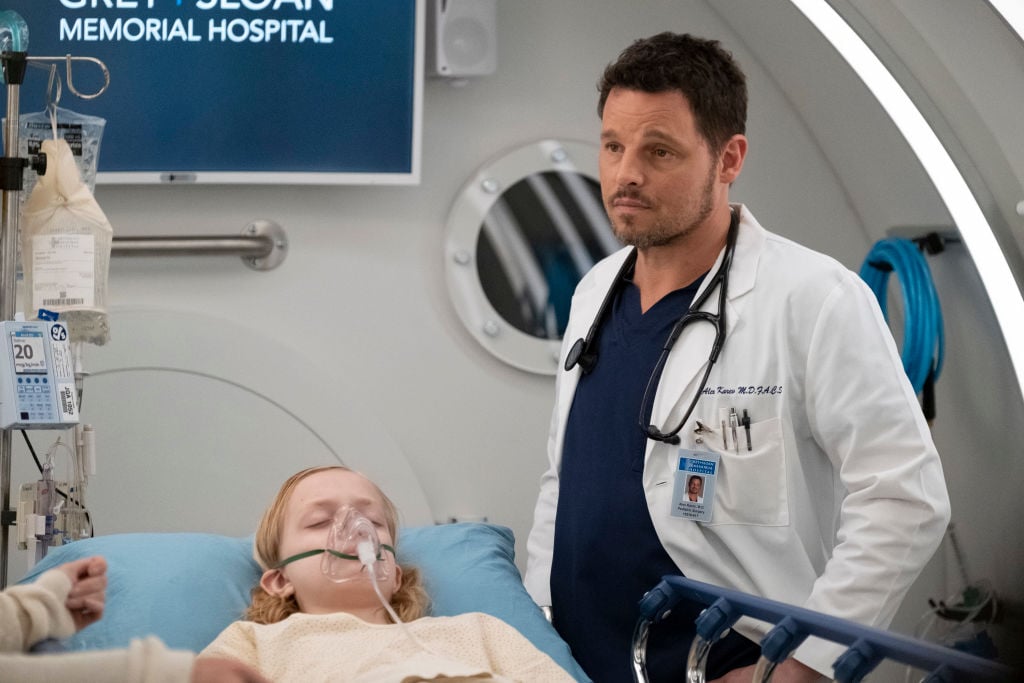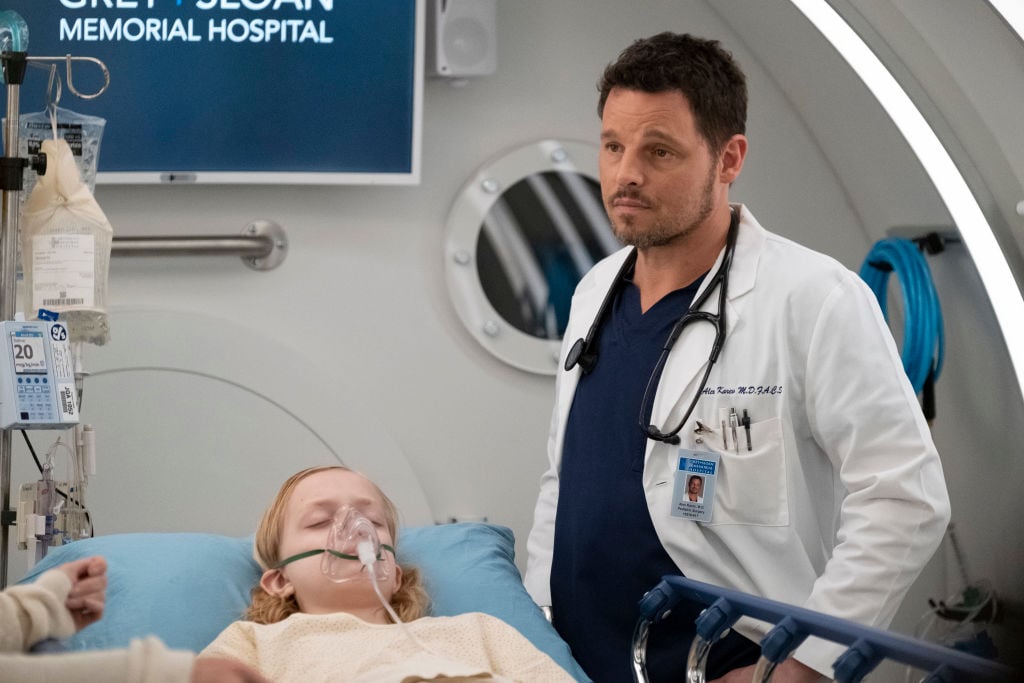 For the past few episodes of Grey's Anatomy Season 16, Alex has been MIA, ghosting everyone, including his wife, Jo (Camilla Luddington), and his person, Meredith (Ellen Pompeo). Then in the 16th episode — titled "Leave a Light On" — the Shondaland series finally revealed what happened to the Alex.
At the start of the episode, Meredith, Jo, Bailey (Chandra Wilson), and Richard (James Pickens Jr.) receive letters from Alex, who reveals he isn't coming back to Seattle. Apparently, Alex is now on a farm in Kansas with Izzie (Katherine Heigl) and their two kids, Alexis and Eli. 
In his letter to Meredith, Alex explains he reconnected with Izzie when reaching out for her medical license hearing. He then learned Izzie gave birth to twins from the embryos they made when she was diagnosed with cancer. Alex also admits he is still in love with Izzie. So he wants to stay in Kansas with the surgical oncologist and raise their children together. Meanwhile, Alex sends Jo signed divorce papers and his shares at Grey Sloan Memorial. 
Why Alex Karev could return to 'Grey's Anatomy' after his exit
Following the Grey's Anatomy Season 16 episode on March 5, fans were upset over Alex's exit. Many thought the departure felt out of character, particularly with how he left Jo. Then some fans wondered why the ABC drama didn't decide to kill off the character. But according to Us Weekly, Alex lived on Grey's Anatomy so Chambers could return if he chooses to do so in the future. 
"The reason he wasn't killed off is because Shonda Rhimes is leaving the door open for a return, in any capacity, if he wants to come back," an unnamed source said.
Meanwhile, the source revealed Chambers left "because of the grueling schedule of filming Grey's. It has taken a toll." However, another source told the publication the actor's departure "had nothing to do with the show, cast or producers." 
Regardless, it's clear Chambers — and Alex — will still be able to come back to Grey's Anatomy if and when he chooses. And remember, Pompeo's dream ending for the Shondaland series involves the return of original characters — but they have to be alive. 
"I'd love to have some of the old cast come back, like the original cast," Pompeo said on The Late Late Show With James Corden. "But that probably won't happen. But that would be the most amazing way to end." The actress then shared it may not happen because "some of them were killed on the show."
Krista Vernoff sends off 'Grey's Anatomy's Alex Karev
Clearly, Alex is alive and well on Grey's Anatomy. So for now, Chambers is in the same boat as other beloved characters who walked away — such as Cristina Yang (Sandra Oh), April Kepner (Sarah Drew), Arizona Robbins (Jessica Capshaw), and Callie Torres (Sara Ramirez). The door is always open.
But even if Chambers doesn't choose to return to Grey's Anatomy in the future, there's no denying Alex's impact on the fandom. As showrunner Krista Vernoff wrote on Twitter:
It is nearly impossible to say goodbye to Alex Karev. That is as true for me and for all of the writers at Grey's Anatomy as it is for the fans. We have loved writing Alex. And we have loved watching Justin Chambers' nuanced portrayal of him.

For 16 seasons, 16 years, we have grown up alongside Alex Karev. We have been frustrated by his limitations and we have been inspired by his growth and we have come to love him deeply and to think of him as one of our very best friends. We will miss him terribly. And we will always be grateful for his impact, on our show, on our hearts, on our fans, on the world.
Grey's Anatomy Season 16 airs Thursday nights on ABC.
Read more: 'The Bachelor': Peter Weber Debunked 3 Theories About How the Finale Ends and Honestly, We're Disappointed