'Grey's Anatomy': Alex Was Terrible All the Way to His Final Episode, Actually
Alex Karev was one of just a handful of Grey's Anatomy characters to enter in episode 1 and remain there until the very recent past.
Played by Justin Chambers, audiences saw Karev go from a young medical intern to a middle-aged doctor for the first decade and a half of the series. However, he shook things up after exiting the series in 2020. Despite his long tenure, however, many fans see it as a blessing in disguise. 
Who is Alex Karev on 'Grey's Anatomy?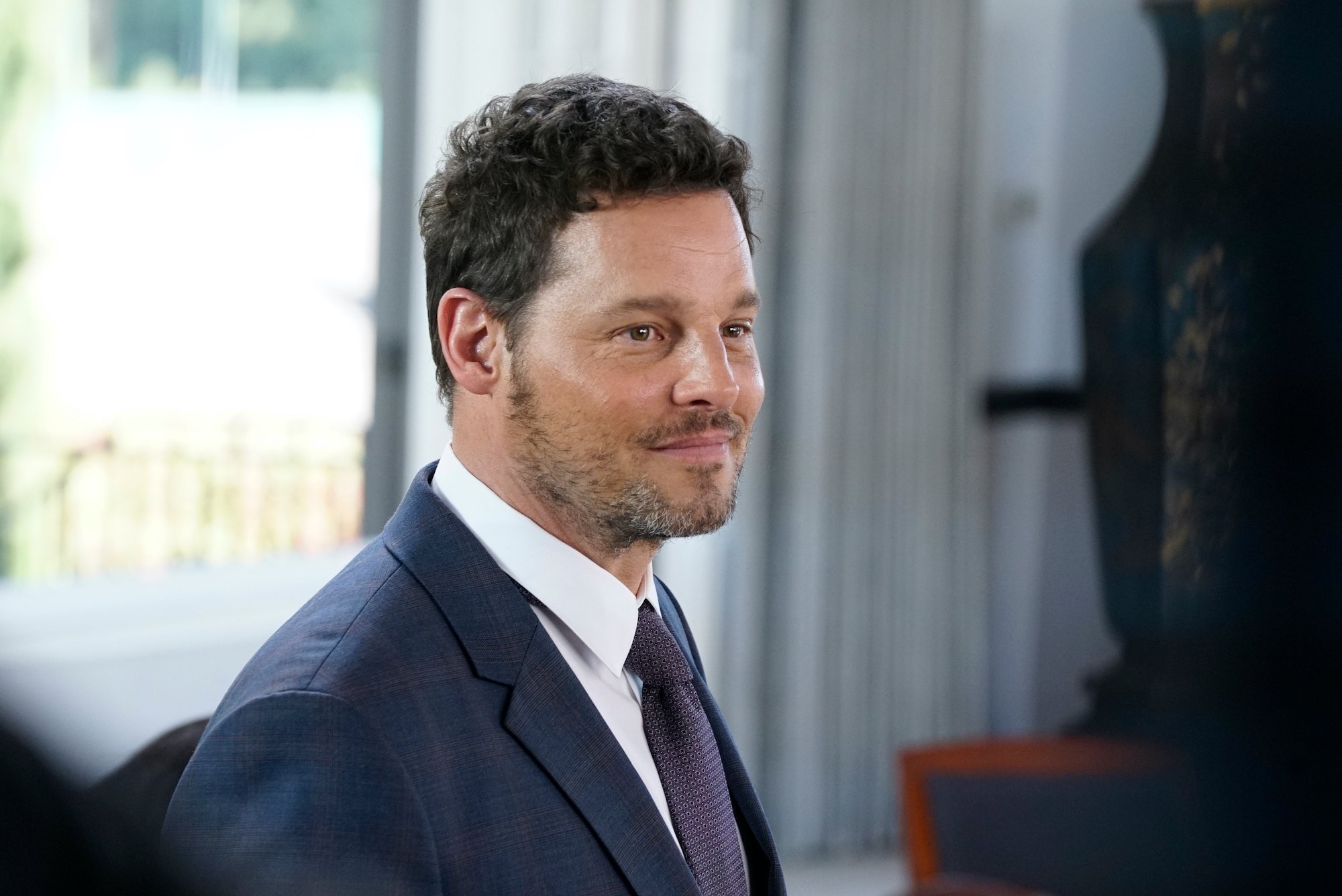 According to Fandom, Justin Chambers' Alex Karev entered the series as a loner jock still trying to grapple with adulthood as he finds himself at Seattle-Grace. Rough around the edges from his very first appearance, Karev played by his own rules and often faced the wrath of those around him because of it. But, as the series went on, Karev let his guard down a little more. 
Suddenly, Karev's arrogance and tendency to burn bridges made sense. Add to that the fact that he was excellent at forming human bonds with many of the complex patients, and Karev's story suddenly became something a little bit more tender despite his many warts. For 15 years, Karev made people love him, hate him, and love to hate him. Then, in 2020, Chambers shocked the world when he departed from the show overnight, and Chambers left the show picking up the pieces.
Chambers says goodbye
Chambers left the series in the middle of the 16th season after contract disputes bled over into the workspace. Finally, the whole ordeal ended when Chambers walked away from the show for good despite his tenure lasting from the get-go. 
"There's no good time to say goodbye to a show and character that's defined so much of my life for the past 15 years," Chambers told Today after announcing his departure. . "For some time now, however, I have hoped to diversify my acting roles and career choices. And, as I turn 50 and am blessed with my remarkable, supportive wife and five wonderful children, now is that time."
It was the end of an era for Grey's fans. Karev was written out off-screen after leaving his current friends and lover to go back to Izzy, who secretly gave birth to his kids not long after Heigl's departure. While Karev was not the most commendable person or character, he was an integral part of the entire series run. That presence would be hard to replace. If you ask the fans on Reddit, however, his departure may be for the better. 
Good Riddance, Dr. Karev
Speaking about Karev's history on the show, some fans on Reddit were not about to shed a tear over his departure. One fan, u/Severe-Style1125, dedicated a thread to a character who, before his departure, manipulated women, treated people like trash, constantly threw others under the bus, and occasionally did some good despite this. 
"From season 1, he was a misogynistic douche who was aggressive and took his inner turmoil out in violent and offensive ways against everyone around him. I don't understand why people love him so much for the few times he's somewhat decent. It blows my mind," they wrote about the doctor.
Even those with a more nuanced view of his tenure at the hospital weren't entirely thrilled with the character as a whole. One user, u/maleolive, saw him as someone hard to cheer for, even at his best. 
"It took a long time for Alex to grow up and grow on me. Even when he did, that's when the drama with DeLuca happened. He really was disappointing a lot of the time. I'm surprised people love him as much as they do," they wrote. 
From cries about him being the worst to people who liked Karev until his fight with Deluca, no one seemed especially torn apart about his Grey's departure. While this shows a character that people loved to hate, it's a testament to the man who Chambers built on-screen. After all, it took an outstanding performance to make fans this angry, and Chambers succeeded in that regard.
Where he goes from here is still up in the air, but Chambers' 15-year stint on Grey's played a significant role in making the series the hit that it still is. While fans are back on board without him, Chambers' ability to make people hate his on-screen presence shows a man who knows how to get the most out of his craft.