'Grey's Anatomy' Alum Chyler Leigh Took on This Challenge for 'Supergirl'
Fans of Grey's Anatomy got to see a fan favorite return when Chyler Leigh reprised her role as Lexie Grey in April. Though she has a soft spot for the medical drama, Leigh has been focused on her regular gig as Alex Danvers on the CW series Supergirl. With the show in its final season, Leigh recently went behind the camera for a different kind of role.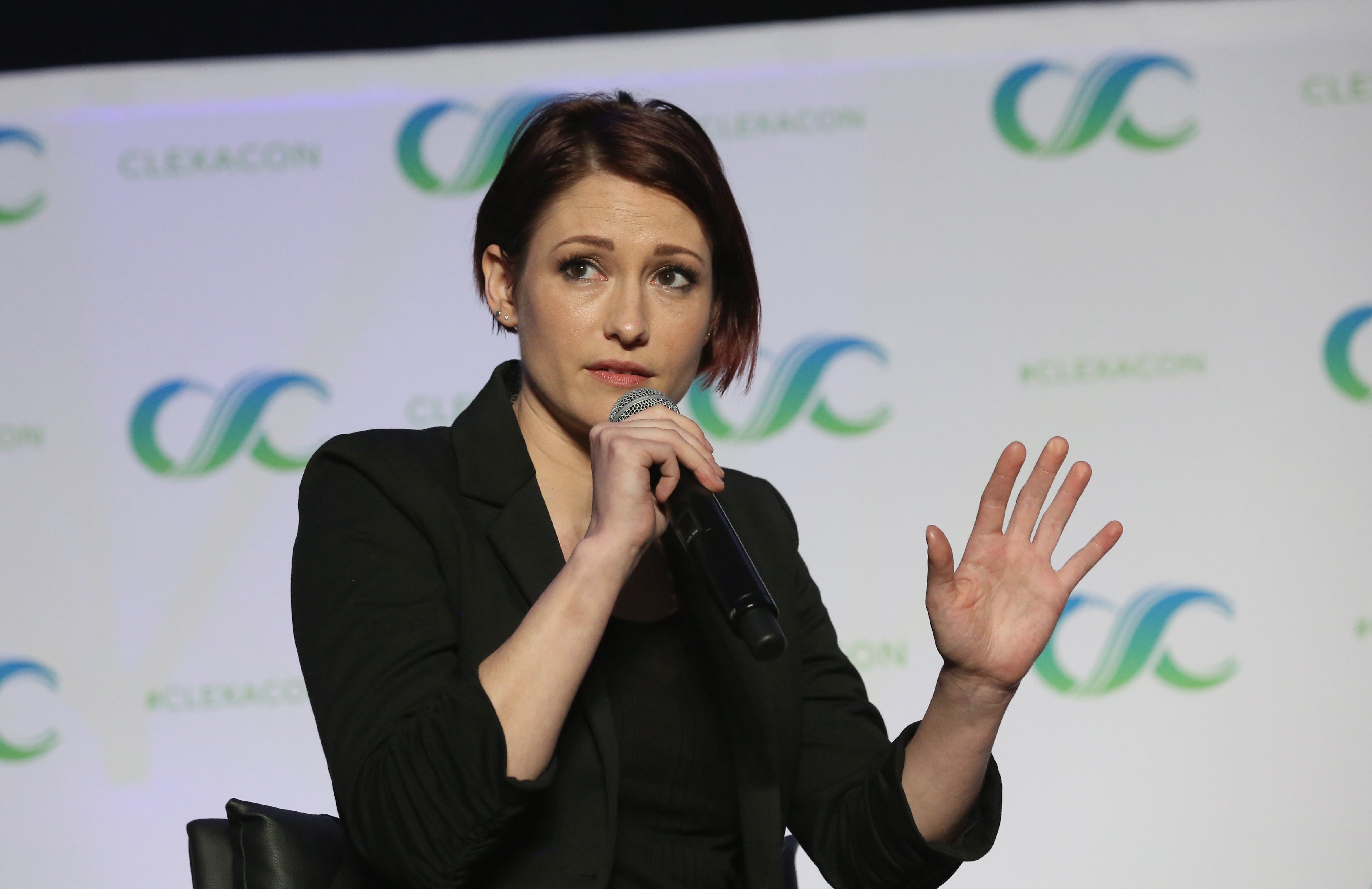 Chyler Leigh directed 'Prom Again!' episode of 'Supergirl'
While Leigh has an impressive list of acting credits to her name, she had other aspirations that went beyond screen roles.
"It didn't really strike me until I got on Supergirl that I didn't think that I would ever not do something else in the industry," Leigh told Entertainment Tonight. "But watching the whole process and being part of it from the start of the show, just picking up on things and story, having a love for storytelling in general, I feel like I was already always directing."
Getting the green light from producers to step behind the camera for the "Prom Again!" episode of Supergirl, Leigh's directorial debut explores the relationship between sisters Kara (Izabela Vidovic) and Alex Danvers (Olivia Nikkanen) at a young age. Leigh praised the actors for their spot-on performances.
"First of all, the girls are just phenomenal," the Grey's Anatomy alum remarked. "They have done such an incredible job over the years, of really picking up even the smallest nuances about each of our characters, but also the dynamic between Kara and Alex. They've just been stellar. … They naturally have that chemistry."
RELATED: This 'Grey's Anatomy' Alum Just Revealed Her Battle With Bipolar Disorder
'Supergirl' star was grateful for the directorial experience
Though some may consider directing an episode of a television show in the superhero genre a bit daunting, Leigh just focused on the fun.
"What I loved so much about it was the fun that everybody had," she said. "Knowing that I've been on the show since Day 1, I know it inside and out."
The Supergirl star thoroughly enjoyed the time she got to spend with the two young actors, with whom she doesn't usually get to share screen time.
"For the girls, they just kept saying, 'This is such a trip. We're so grateful,'" Leigh recalled. "And I kept saying that to them, 'I'm so grateful," because I never got to work with them. Except I worked with Olivia in the episode where Alex takes on the Supergirl role, which was so much fun as well."
Chyler Leigh reflected on 'Supergirl's' final season
With Supergirl scheduled to air its final episodes in August of this year, the former Grey's Anatomy star noted that the series coming to an end is "bittersweet."
"There's obvious reasons for the show to be the final season," Leigh explained. "But at the same time, I still feel like Alex has so many more stories to tell, but I think that by the end of it, it'll be a pretty good wrap-up without that sense of, 'Now this is their life.'"
RELATED: 'Grey's Anatomy': How Long Has Chyler Leigh Been Married to Nathan West and Do They Have Kids?
Leigh commented on the how the show is wrapping up storylines with the viewer in mind.
"It's going to be a 'to be continued' kind of thing," she said. "It's understanding that, OK, they've reached a certain point in their life where it's almost like the audience can hopefully give them permission to imagine them having some time to be happy, and it not be dire straits all the time. There's always going to be bad guys. But my hope is to be able to see more of those moments, where they can find a bit of joy amidst the chaos, which they do."