'Grey's Anatomy' Alum Jessica Capshaw Says Co-Star Sara Ramirez's Departure Was 'Bittersweet'
Grey's Anatomy recently aired its Season 16 finale early due to shutdowns in production amid the coronavirus crisis. The ABC medical drama has seen its share of cast members come and go – some leaving by choice, others, not so much.
Playing the role of Dr. Arizona Robbins from 2009 to 2018, Jessica Capshaw had a central part on the hit show. Playing one of Grey's first openly gay characters, Capshaw had most of her scenes with her onscreen wife Dr. Callie Torres, played by Sara Ramirez. When Ramirez exited the show in 2016, her departure left fans and friends on set with some mixed feelings.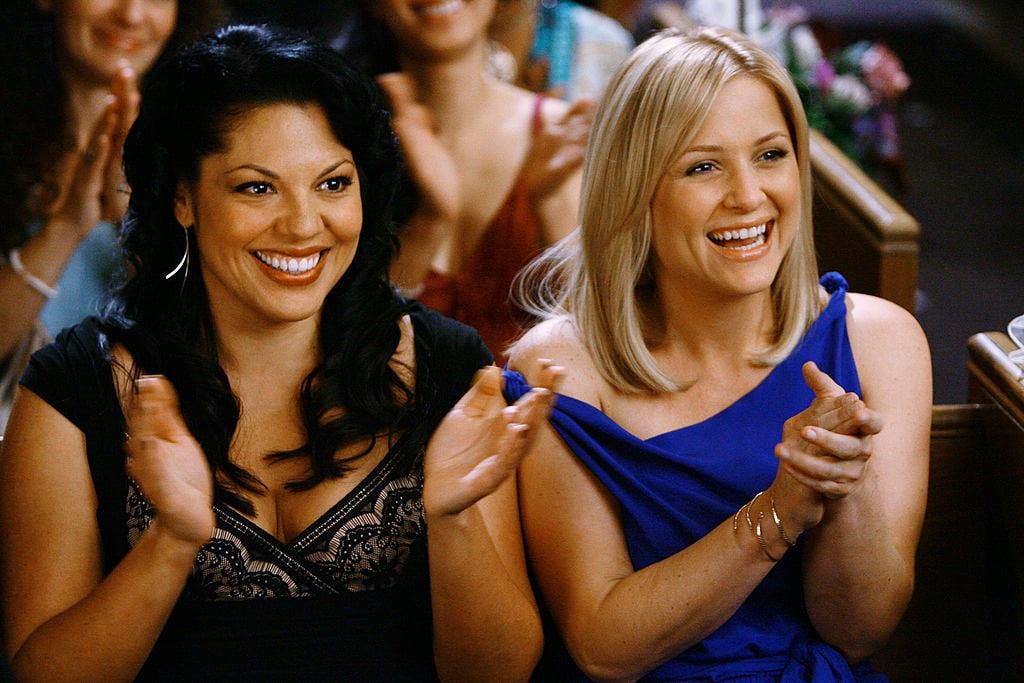 Introducing Arizona Robbins
When Capshaw joined the cast in 2009, she was introduced as the new pediatric surgeon with a sunny disposition. "I think that Arizona is sunshine," the actress told Marie Claire in 2017 of her Grey's character. "She came in bright, and there was always something about her that was really fun to play, that resonated with people."
When show creator Shonda Rhimes developed the romantic storyline between Capshaw and Ramirez, the two actresses felt a great responsibility in their portrayal of the same-sex couple.
"Sara and I had such an incredible group of fans who championed the relationship between Callie and Arizona, and that felt so, so good," Capshaw explained. "We took it really seriously. We put our best foot forward in everything we did, in terms of representing a couple, of representing a relationship that we could really be proud of. It was really, really wonderful."
Sara Ramirez leaves 'Grey's Anatomy'
After years of working so closely with Ramirez, Capshaw was saddened to see her leave the show but thrilled for her co-star to be pursuing new opportunities.
"Sara wanted to move on, and so we said goodbye," Capshaw recalled. "We had our moment, like, 'Oh my gosh, I wish you the best! Whatever you're going to do next is going to be amazing.' But the characters we played are going to get to live on in perpetuity somewhere in Shondaland. It's so much fun to play with a relationship that lasts for a really long time, because you get to challenge yourself in different ways throughout."
The former Grey's star shared she also felt a sense of excitement at a new chapter for her character.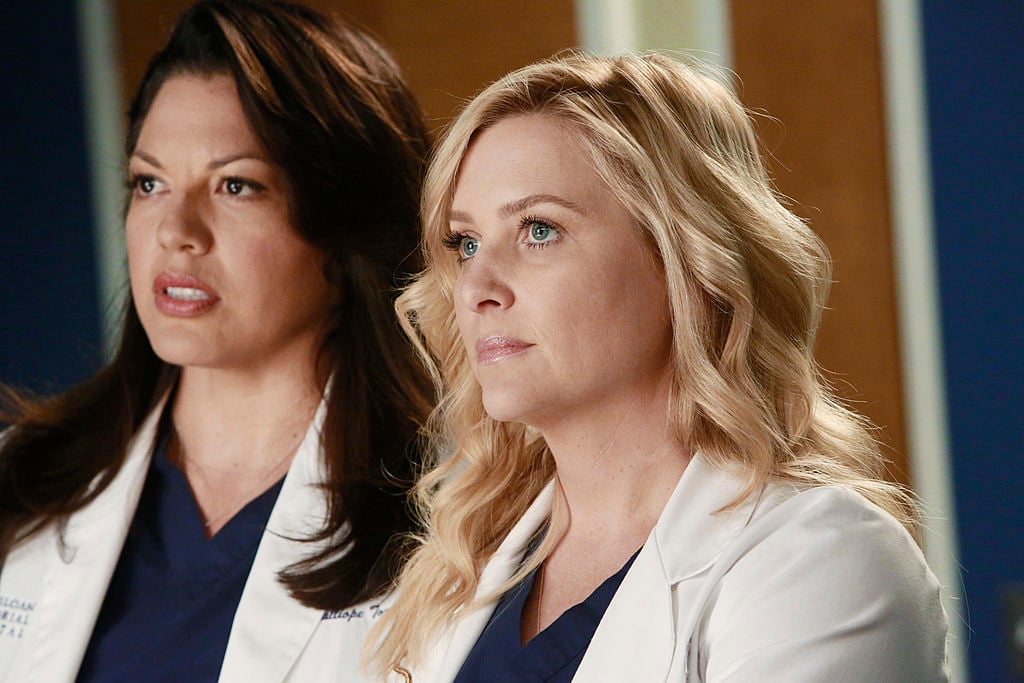 "Then there's something really fun about having to learn and grow and be surrounded by new actors and relationships who challenge you in new ways," Capshaw revealed, calling Ramirez's exit "bittersweet."
Resident of Shondaland
With a somewhat consistent turnover of cast members on Grey's, fans are often hopeful to see their favorites return (can you hear us Sandra Oh?). According to Capshaw, once you're part of Rhimes' crew, you're a member for life.
"You know, everyone consistently says that once you're in Shondaland, you're in Shondaland. Because it's true," Capshaw told Marie Claire. "You're in the fold. You're in the mix. You're one of her people. So you never say never because unless your character actually genuinely dies, you can always come back."
Apparently even deceased characters can be worked back into the script. "Even then you could be a ghost," Capshaw said.
Since Capshaw's departure in 2018, fans are holding out hope that she'll head back to the halls of Grey Sloan Memorial sometime soon.