'Grey's Anatomy' Alum Katherine Heigl Admitted She Made the First Move With Her Husband: 'I Really Threw Myself at Him'
Fans of Grey's Anatomy are wondering if former cast member Katherine Heigl will be reprising her role as Dr. Isobel (Izzie) Stevens in season 17. Starring on the medical drama for almost six seasons from 2005 to 2010, Heigl left to pursue a film career.
Since her departure, the Grey's Anatomy alum has been busy on the home front with her husband of almost 13 years and three kids. Tying the knot with musician Josh Kelley in 2007, Heigl revealed that she was the one to keep things moving during their courtship.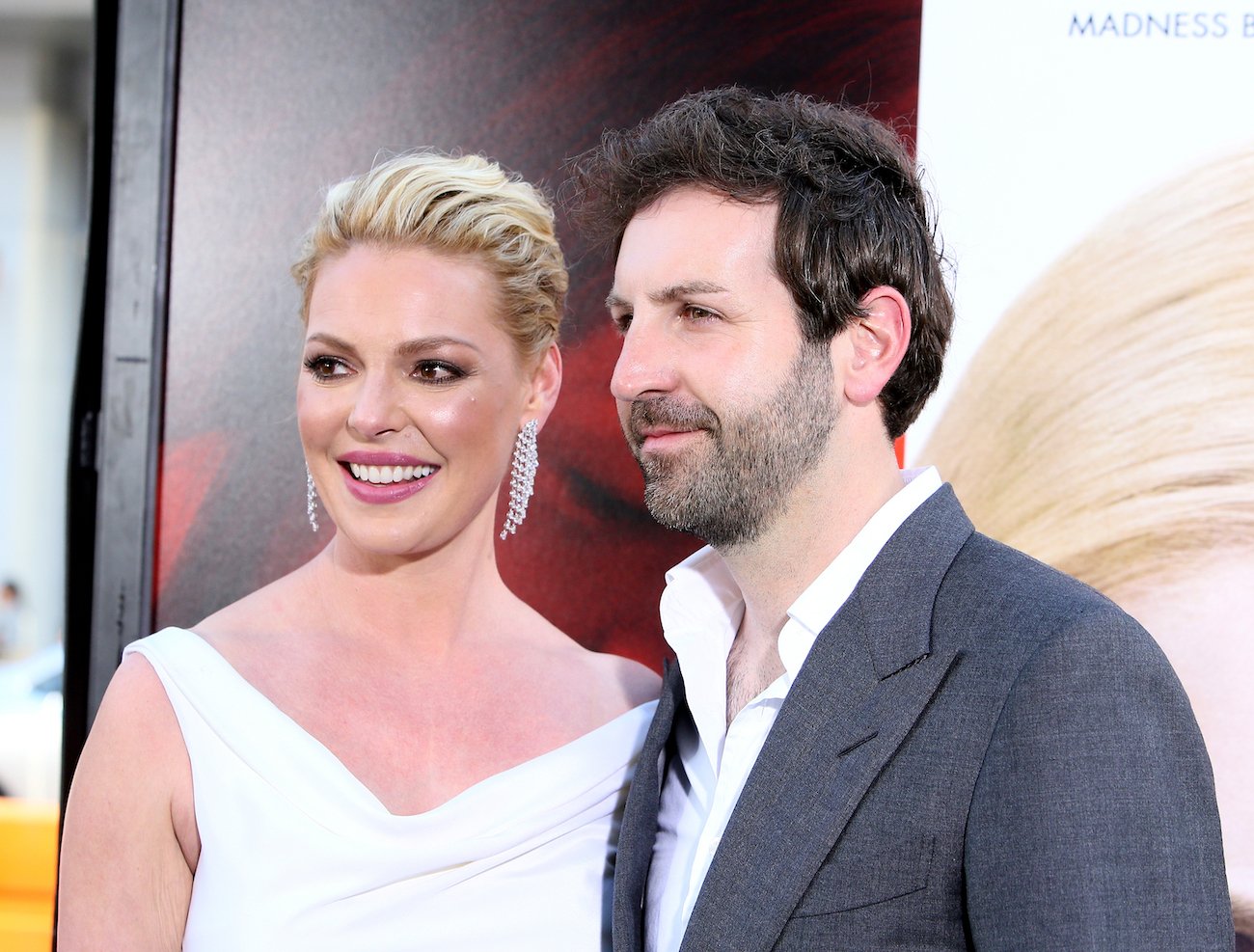 Katherine Heigl met her future husband on set
According to Vanity Fair, Heigl and Kelly met when she was cast in the music video for his 2005 song "Only You." The Suits star was immediately charmed by the singer-songwriter.
"He was funny and charming, and we ended up having dinner that night," Heigl said in 2008. "I had never dated a musician, and he was really sexy to me. … Josh was really smooth. He asked me what my favorite flower was, my favorite fruit, even my favorite cut of steak. It must have been a line he used before, but I was intrigued."
Right off the bat, Heigl became the pursuer. Expecting to hear from Kelley the next day, she got tired of waiting and picked up the phone by mid-afternoon.
RELATED: Why 'Grey's Anatomy' Alum Katherine Heigl Sought Therapy After Backlash from Her Emmy Debacle
"I said, Screw it, I'll call him," Heigl admitted to Vanity Fair. "I was really interested. He played it very cool for about five weeks. I had never dated a guy I was so unsure of. I thought maybe I liked him more than he liked me, and I didn't like that much at all. He played it so cool; he was such a bastard! It totally worked."
'Grey's Anatomy' alum was the first to say those three little words
Keeping with the theme of making her feelings known, Heigl took the step of initiating the L-word with Kelley.
"I said I loved him first, and wanted to know how he felt," she revealed. "Thankfully, we were on the same page, or it would have been pretty embarrassing."
Heigl saw her relationship with Kelly as an opportunity to voice what she was looking for rather than taking a passive role.
"I decided I was sick of trying to figure out what everybody else wanted, and I should just decide what I want, and be honest, and not spend all my time guessing," she recalled. "Josh is the first serious relationship I've ever had where I was like, This is me. From the moment I met him, I said, This is what I want and what I need."
'I'm terrible with patience'
Heigl continued with her assertive path when the subject of heading to the altar became one of her priorities.
"About nine months after we started dating, I started talking about marriage," she shared. "I said, 'Where are you at? How do you feel?'"
Though Kelley ended up popping the question, Heigl had to wait for a bit. She admitted patience is not her strong suit.
"I had to sit tight for about three months, till he proposed, which was annoying," Heigl remarked. "I'm terrible with patience. I wanted to be a fiancée; I wanted to call him my fiancé and have everyone know it."
RELATED: Why 'Grey's Anatomy' Alum Katherine Heigl Said This Comment 'Bothered Me The Most' After Her Exit
The two tied the knot in 2007 and now have three children – daughters Naleigh Mi-Eun and Adalaide Marie Hope, and son Joshua Bishop. The couple will celebrate their 13th wedding anniversary this December. In 2019, Heigl posted a special message on Instagram to commemorate their 12-year mark of marriage.
"This man…this day…this marriage…I am damn grateful," Heigl wrote. "That he found me. That I found him. That we have somehow miraculously bettered each other."