'Grey's Anatomy' Alum Katherine Heigl Shows Off Dramatic New 'Do on Instagram
Katherine Heigl portrayed Dr. Isobel (Izzie) Stevens on the hit series Grey's Anatomy for almost six seasons, abruptly exiting the show in 2010. The actress moved on to other acting projects in films such as 27 Dresses, The Big Wedding, and Unforgettable. The former Grey's star has also appeared on several TV shows since her departure including State of Affairs, Suits, and Doubt.
Despite these numerous credits, diehard fans of the ABC medical drama will always think of her as the intelligent, kind-hearted Izzie with the trademark mane of blonde hair, though now she's sporting a much different look.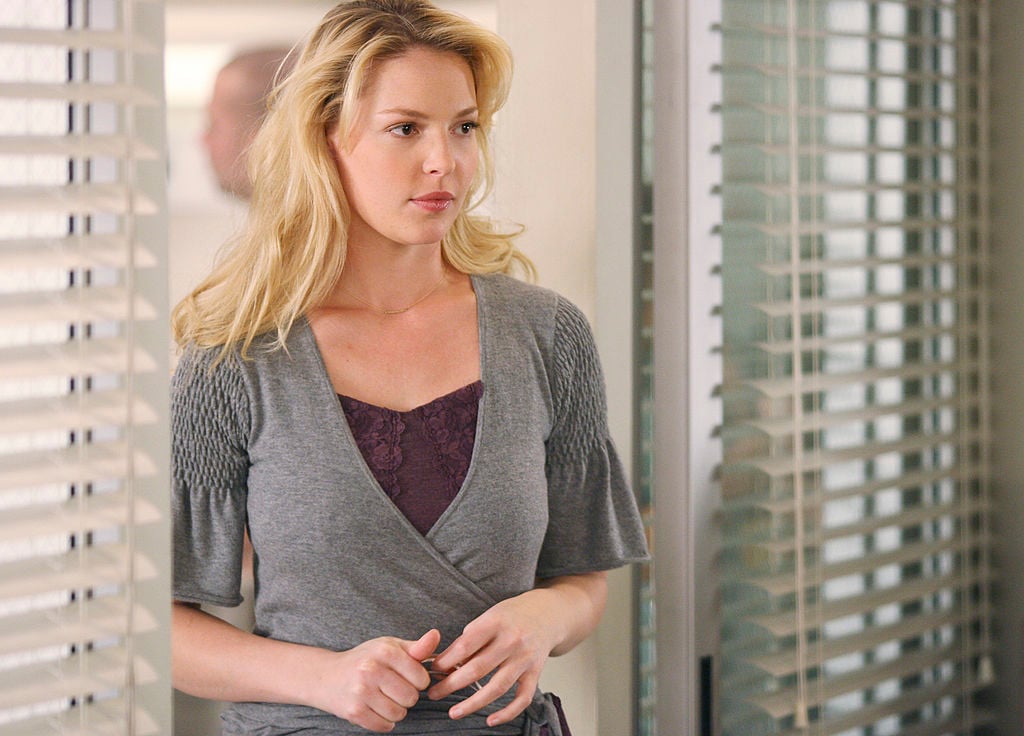 Rumors of a returning character
Before the Season 16 premiere, Grey's Anatomy showrunner Krista Vernoff began floating hints of the return of a show alum, yet didn't give any specifics. "I'm trying to get someone back," she said, according to IMDb. "There's someone I'm hoping will make an appearance this year, [but] it's a real maybe. I'm trying."
Naturally, fans weighed in on who the former cast member could be with guesses including Sarah Drew (April Kempner), Sara Ramirez (Callie Torres), and Sandra Oh, who played the legendary Cristina Yang. When Heigl was promoting the final season of Suits last year, she was asked if she would consider going back to do rounds at Grey Sloan Memorial.
"That's a tough one. I don't know," she said in July, as reported by Cinemablend. "I almost feel like that would almost be distracting again to, sort of, what they've done with that show in the seven years since I left, you know, and what that's become and what it is to the fans now. It must feel like it would just be kind of like, 'Yeah, we already let that go, you know? Why are you here?'"
Going brunette for Netflix
In September, Heigl posted a pic of herself showing off a sharply different hair color from her traditional blonde to dark brunette for her role of Tully Hart in the upcoming Netflix series Firefly Lane, according to People.
"If you haven't caught my stories this will be a shock for you… #tullyhart #FireflyLane #nextroleforthisgal," she captioned the photo at the time, referring to her previous Instagram Story posts revealing the color-change process.

The series, set in the mid-1970s, is based on the book by Kristin Hannah that follows the relationship between central characters Kate Mularkey (played by Sarah Chalke) and Tully Hart (Heigl) that spans three decades. The release date for Firefly Lane has yet to be confirmed.
Wait … there's more
Earlier this week, Heigl was back on Instagram revealing that her entire family had gotten new haircuts. While the actress and her 3-year-old son were willing to pose for the pic to debut their new 'do's, her daughters Adalaide Marie Hope, 7, and Naleigh Mi-Eun, 11, were not.
"Fresh cuts for the Kelleys," Heigl captioned a slideshow of several photos where she shows off a fresh new bob. "The girls were nowhere to be found for these pics…or they're hiding cause they don't want to be in the pic…but every one of us got our hairs done and we feel fine!"
Heigl, who shares her three kids with husband Josh Kelley, added a note on the post that her daughters may want to keep in mind. "PS. I will capture the girls cuts one way or another," the Firefly Lane star wrote. "they can't hide forever. 😏"
The former Grey's star proves in her pics that she can pull of any hairstyle!