'Grey's Anatomy' Alum Sandra Oh Comments on Ellen Pompeo's Salary Negotiations and Her Own: 'It's Complicated'
Fans of Grey's Anatomy still mourn the departure of Dr. Cristina Yang, brilliantly portrayed by Sandra Oh from 2005 to 2014. Now starring in BBC America's hit psychological thriller Killing Eve, the former Grey's star is considered one of today's most established actresses.
Oh worked closely with Grey's matriarch Ellen Pompeo (Meredith Grey), who made headlines when she advocated for herself to become one of the highest paid women in television. Oh had a few things to say on the topic, and added a few comments regarding her own previous salary negotiations on the show.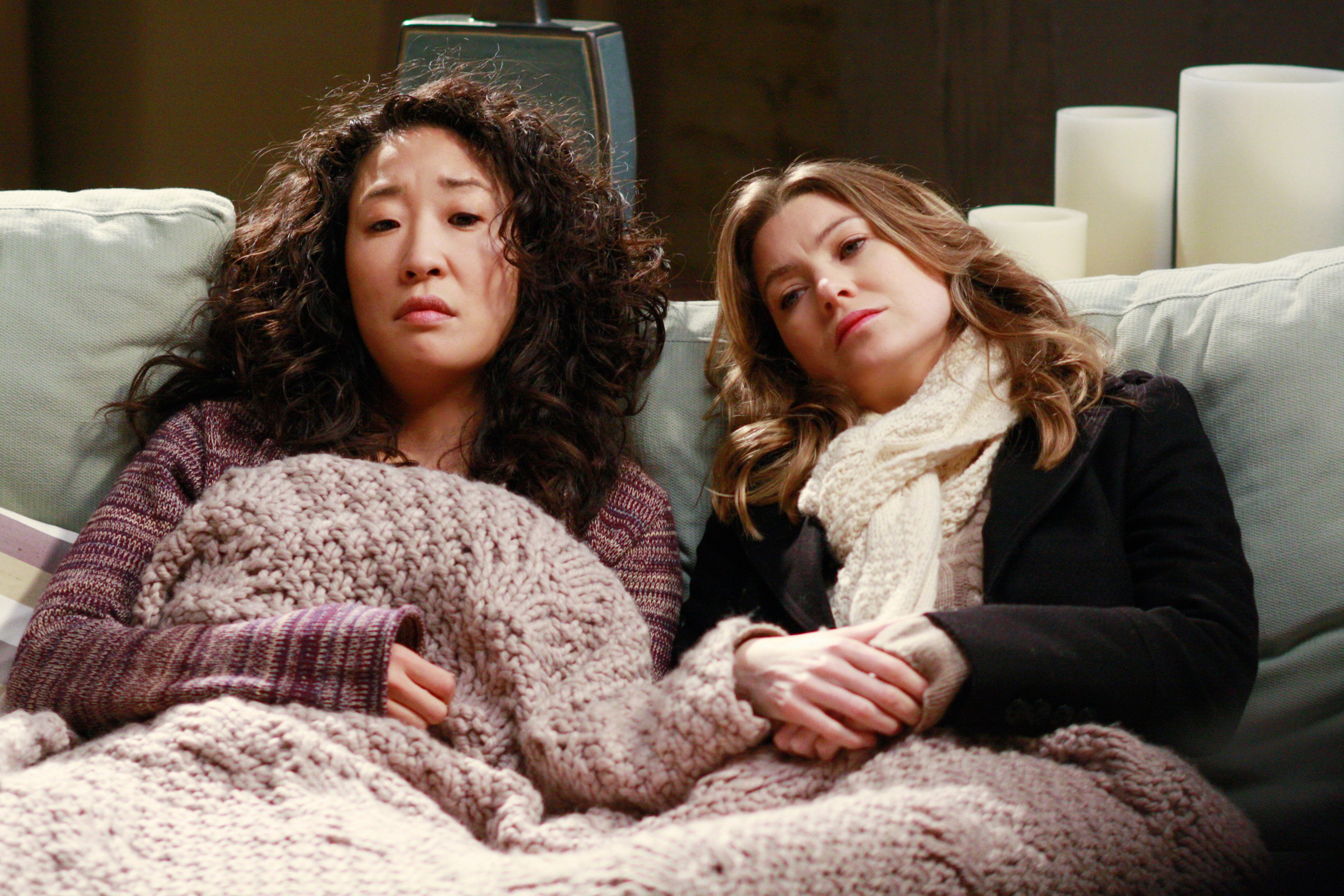 Sandra Oh is killing it in new role
Though Oh created an iconic character on Grey's, she's clearly relishing her new role as Eve Polastri on the BBC America series.
"Killing Eve was the right series at the right time for me. I really love the show, I like the style of it, I like the thriller aspect," Oh told The Sydney Morning Herald in April. "I also like being able to play a character who is able to express not only a rainbow of emotions, but also a lot of depth."
Portraying a bored British intelligence investigator who gets revitalized by her assignment to capture psychopathic assassin Villanelle (played by Jodie Comer), Oh notes how audiences can relate to Eve.
RELATED: 'Grey's Anatomy's' Ellen Pompeo Shares One of Her Most Memorable Scenes With Her 'Person' Sandra Oh
"I think people can identify with how this woman finds a renewed spark in life," the Grey's alum explained. "She's a woman in the middle of life, who is stagnating in some way in her work, where she does a decent job, and in her marriage, which is a fine and lovely marriage. She's not really curious, she's not really paying attention … But we see the spark of life that emerges from her."
The question Sandra Oh is always asked
Though Grey's remains a significant part of Oh's acting credentials, the actress admits she isn't a follower of the medical drama.
"I've never watched the show, even when I was playing in it," the Killing Eve star revealed. "It was too close to me and I had to have some distance from it, especially since I have a hard time seeing myself on the screen. But I'm glad that the series is still going strong."
Fans of Grey's are holding out hope that Oh may reprise her role on the prime time series, even if it's just a guest appearance. Yet the Golden Globe winner isn't making any promises.
RELATED: Sandra Oh Describes Her Last Day on 'Grey's Anatomy'
"I don't know if people will ever stop asking me that!" Oh said of returning to Grey's. "Every year or so, someone close to me is going to say, 'So, I heard you're coming back.' What I'm learning is that it tells me Cristina is still a part of that world."
Ellen Pompeo's salary talks were apparently different from Sandra Oh's
In 2018, Pompeo spoke to the Hollywood Reporter about lobbying for a major salary bump. Her groundbreaking deal included an income of more than $20 million a year, along with a massive signing bonus and two backend equity points on the series. Oh applauded her former co-star's actions.
"I totally understand and remember that struggle for her," Oh told Vanity Fair in 2018. "It's really good that she feels full circle about that. That she feels righted now."
When asked about her own salary negotiations during her time on Grey's, Oh was a bit more vague but alluded to some frustration.
RELATED: What 'Grey's Anatomy' Alum, 'Killing Eve' Star Sandra Oh Says On Having Children
"I don't see it the same way, in my experience . . . it's complicated," she emphasized in the Variety interview. "It's too complicated, you know what I mean?"
The actress gave a hint to describe the situation. "The best answer for that is Rashomon," Oh said, referencing the 1950 Akira Kurosawa thriller that showcases four different accounts of a murder.
Quite a cryptic comment from Cristina!