'Grey's Anatomy' Alum Sandra Oh Previously Revealed Her First Impression of Co-Star Isaiah Washington
Though Sandra Oh continues to kill it – literally – on her hit BBC America series Killing Eve, she will always be remembered as the tenacious Dr. Cristina Yang from Grey's Anatomy. Initially coupled with co-star Isaiah Washington (Dr. Preston Burke), Oh described her reaction when she first set eyes on the actor.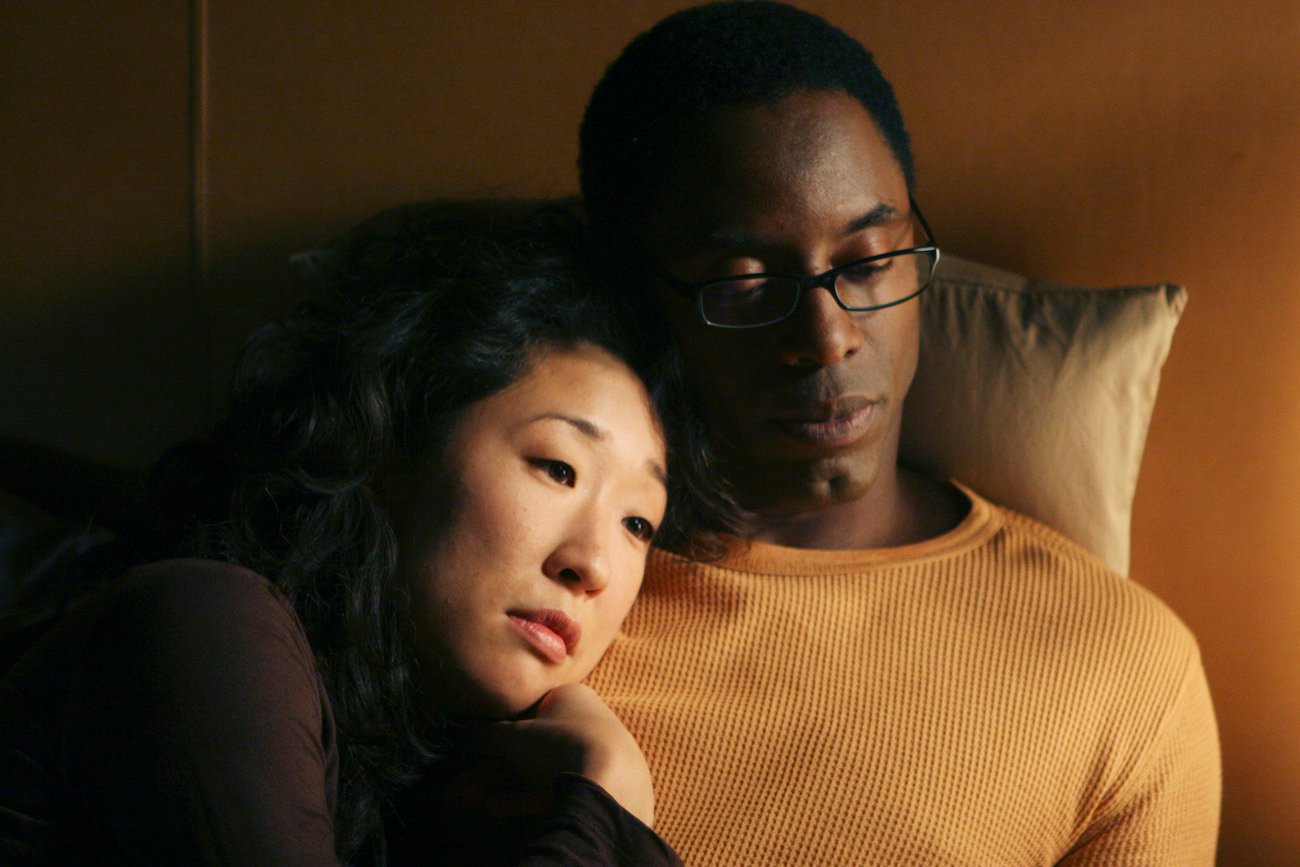 Sandra Oh wasn't sure 'Grey's Anatomy' would make it
When Grey's Anatomy premiered in March 2005, it soon became a ratings blockbuster. Yet in an interview a few months after the medical drama's debut, Oh recalled the show's future being on shaky ground before hitting the airwaves.
"When we were shooting it, halfway through our shooting schedule, we had stopped for eight days to redo the style of the show or redo, like, scripts," Oh told Backstage in December 2005. "That's usually the kiss of death."
ABC also seemed to be waffling on a spot for the series' pilot episode, causing more concern for Oh.
RELATED: 'Grey's Anatomy' Alum Sandra Oh Said This Line From The Show Meant The Most To Her
"Then we didn't have an airdate for a very long time, and that's never a good thing, either," the Grey's Anatomy alum remarked. "'Oh, you're gonna air now; oh, you're gonna air then.' So at a certain point, we just said, 'Please let this get on the air.'"
'Grey's Anatomy' stars both featured in 'Interview'
The romance between Cristina Yang and Preston Burke was a major draw for viewers. The onscreen chemistry of the couple was possibly fueled by Oh's initial impression of Washington when she saw him in a magazine years before they met.
"I did this film in '95 called Double Happiness, and I think Clockers [which featured Washington] came out at the same time," the Killing Eve star told Backstage. "And all I remember is that I was in Interview magazine, and there was this really cute guy named Isaiah Washington in Interview magazine, like, a couple pages [later]."
Liking what she saw of the actor, Oh continued to keep tabs on Washington's work in the years that followed.
"I just thought, 'Oh, who's this cute guy, Isaiah Washington?'" she revealed. "And I just followed his career. And now we get to work together, that's really, really great."
Why Sandra Oh liked being Cristina Yang
During her 10 seasons on Grey's Anatomy, Oh created an iconic character in the Grey Sloan Memorial cardiac surgeon. The Under the Tuscan Sun star revealed she was drawn to Cristina's qualities that were in contrast to herself.
"What I really liked about the character of Cristina is that I didn't feel like I was like her," Oh said in 2005. "I found her quite different [from] who I think that I am, so I wanted to kind of explore that."
Oh was also attracted to Cristina's differing personality traits, providing her with a consistent challenge as an actor.
RELATED: What 'Grey's Anatomy' Alum, 'Killing Eve' Star Sandra Oh Says On Having Children
"She's an example of opposites," Oh said of Cristina. "Even though she's brusque or whatever you want to say, I am actively, actively playing her version of compassion… What the other characters can't see, but what the camera can see, which is what the audience can see, is her struggle. Hopefully, what you're connecting with is that the people that you think are one way are really another way."
While the Golden Globe winner has maintained over the years that a return to Grey's Anatomy is unlikely, loyalists of the show are hoping to see Oh reprise her legendary role in season 17.