'Grey's Anatomy' Alum Sarah Drew Reveals Her Ideas on a 'Japril' Spinoff Show
Fans of Grey's Anatomy were glued to their TVs when Sarah Drew reprised her role as Dr. April Kempner on May 6. Sharing the screen with Jesse Williams, who plays longtime love and ex-husband Jackson Avery, Drew often vocalized her hope that the two characters end up romantically reuniting. With Williams' recent announcement that he's leaving the medical drama, rumors are swirling of a potential spinoff starring the fan-favorite couple.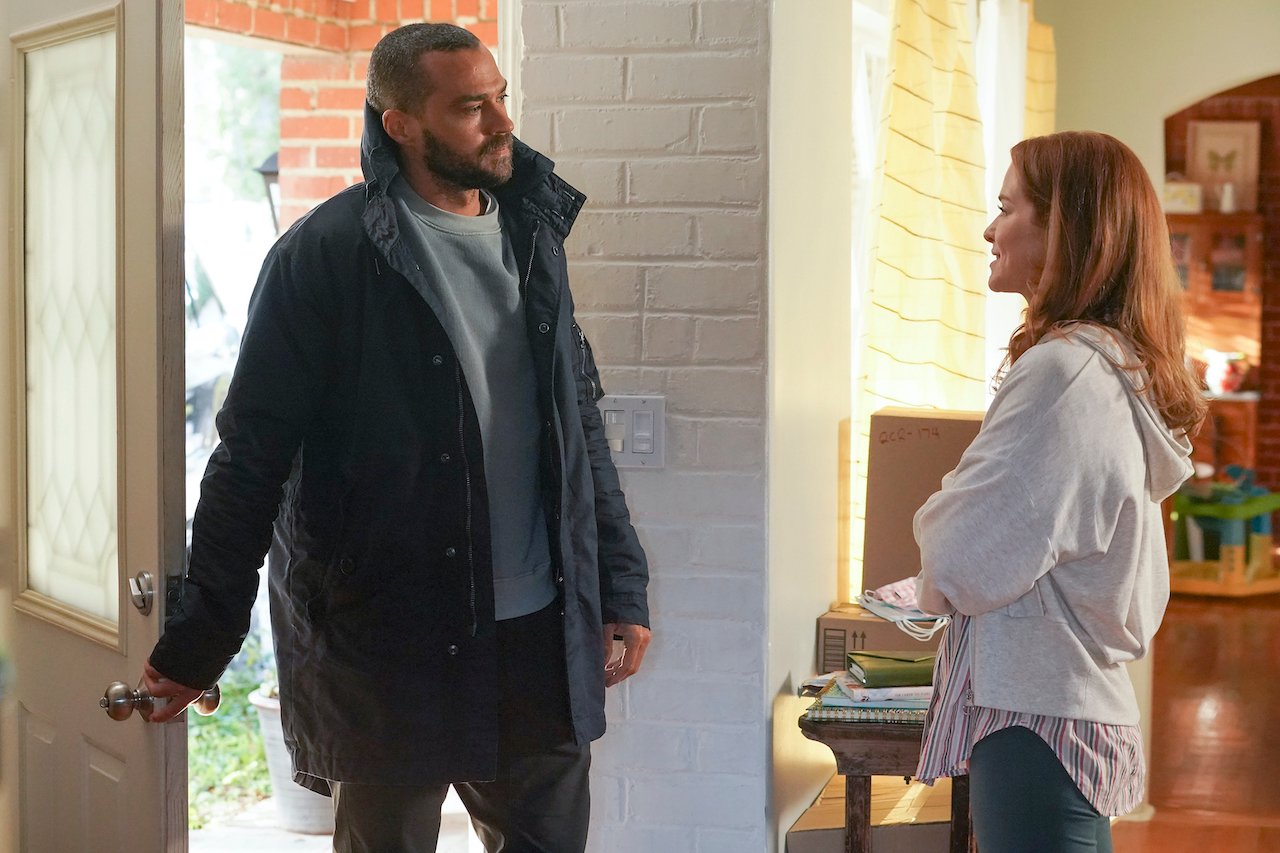 Sarah Drew would be on board for a 'Grey's Anatomy' spinoff
In the episode "Look Up, Child", Jackson decides to leave Grey Sloan Memorial to run the Avery Foundation in an effort to rectify the inequalities in medicine. After a visit with his estranged father and a heart-to-heart with ex-wife April, Jackson successfully recruited his former flame to join him in his new mission. Drew noted how the ambitions of the two characters perfectly align for a spinoff.
"How amazing and needed is a show about racial justice in the medical field and equity and equality?" Drew said, according to the Hollywood Reporter. "[He'd be] working from a position of having money and power to make that change, and she's working with people experiencing homelessness."
Though no official news on a Grey's Anatomy offshoot has been announced, Drew revealed that crew members assumed that the two actors were filming a spinoff. She shared how she envisioned a "Japril" series could address some major social issues.
"These two could change the world of medicine," the Grey's Anatomy alum remarked. "I'd watch that show! It's fun to dream! Who knows, it's not up to me!"
RELATED: 'Grey's Anatomy': How Tall Is Jesse Williams?
Sarah Drew helped set the stage for Jesse Williams' exit from 'Grey's Anatomy'
Drew's character was written out of Grey's Anatomy in 2018, and her return set up the storyline for Williams to reveal his own exit from the show after 12 seasons.
"I was excited to get to be a part of his departure," Drew shared. "That relationship between the two of us and 'Japril' is so meaningful to both of us. It felt like the perfect time to come back and do a special episode to be able to help Jackson make his big departure."
Fans have watched April and Jackson's on-and-off coupling since season eight. Drew commented on how both characters have evolved since their early days at Grey Sloan Memorial.
"She's extremely fulfilled and living into her calling," Drew said. "What's beautiful about it is her best friend, her person, has now discovered that true calling that he's embarking on. Whether they wind up romantically attached in the future, just the reality of these two humans who care so much about each other living in their true calling is happiness."
Sarah Drew wants 'Japril' to be 'endgame'
The beloved Grey's couple experienced plenty of ups and downs, including April leaving fiancé Matthew at the altar for Jackson. 'Japril' became a married couple with a daughter, Harriet, yet end up divorced with April going full circle back to Matthew to tie the knot. At the end of "Look Up, Child," April reveals that her marriage to Matthew is over, with fans hoping for another reconciliation between the two doctors.
"We're leaving it up to the audience to come to whatever conclusion makes them happiest," Drew explained, leaving the door open for interpretation. "I've never been shy about wanting Japril to be endgame; it's what I wanted the whole time."
RELATED: Jesse Williams' Ex Aryn Drake-Lee Talks About Her Split from the 'Grey's Anatomy' Star
Drew wasn't thrilled with her exiting storyline of marrying Matthew in her final episode, where she sees April and Jackson's move to the Northeast as open to possibilities.
"One of my biggest heartbreaks leaving in season 14 is that they didn't get to be endgame," the Grey's Anatomy alum said. "But who knows what happens when they make their way to Boston."