'Grey's Anatomy': Ameilia Shepherd Fans Say One of Her Moments Was 'Sadder Than Derek's Death'
Grey's Anatomy is best known for exposing the private lives of the surgeons at Grey Sloan Memorial. One of its doctors, Dr. Amelia Shepherd (Caterina Scorsone), has often struggled with managing her professional and personal experiences. Since becoming the Head of Neurosurgery in Season 11, Amelia met and fell in love with Dr. Atticus "Link" Lincoln (Chris Carmack). She also mourned her brother, Dr. Derek Shepherd (Patrick Dempsey), on the show.
While Amelia losing Derek was extremely hard for the character, some fans think she faced harder times several years before he died.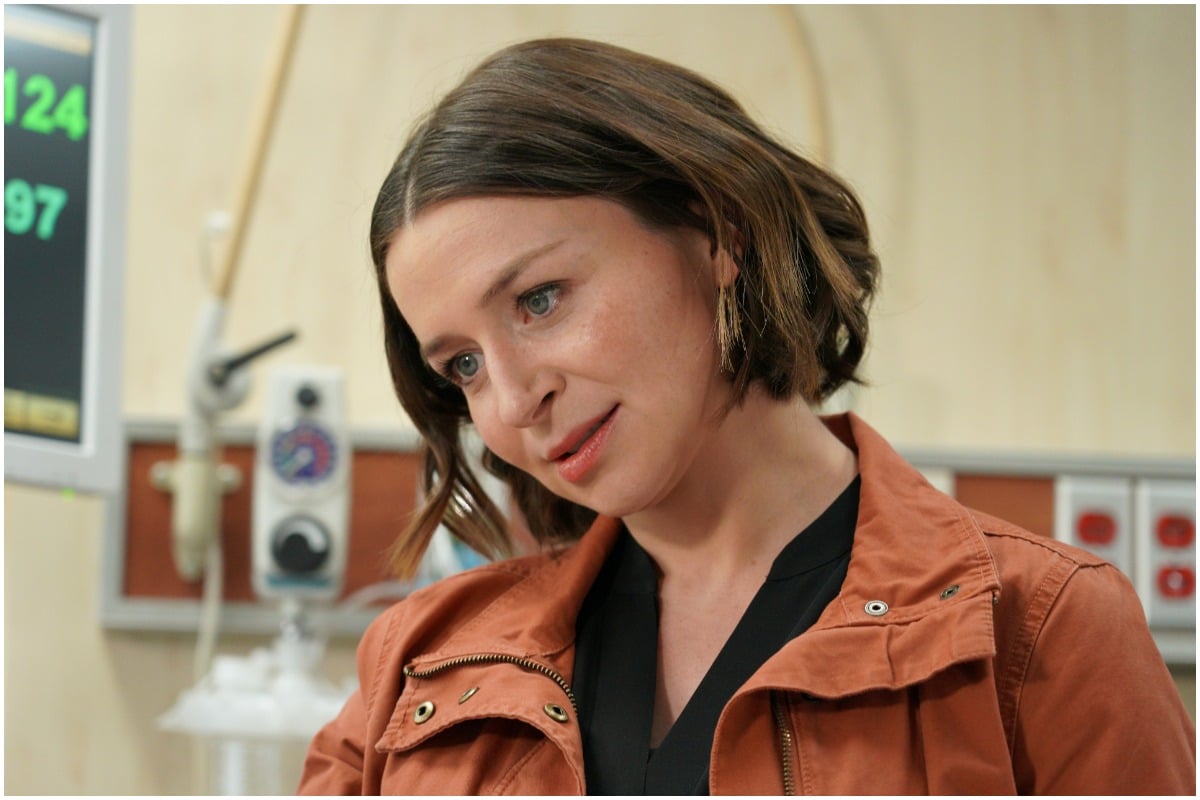 Many 'Grey's Anatomy' fans met Amelia Shepherd on 'Private Practice'
During season one of Grey's Anatomy, fans discovered that Derek had a massive secret from his then-girlfriend, Dr. Meredith Grey (Ellen Pompeo). In the season finale, "Who's Zooming Who?", his wife, Dr. Addison Montgomery (Kate Walsh), introduced herself to Meredith. Throughout season two, viewers learned that Derek and Addison were medical school sweethearts. However, the neurosurgeon left his wife and moved to Seattle from New York after walking in on her and his best friend, Dr. Mark Sloan (Eric Dane).
RELATED: Grey's Anatomy': How Many Times Has Amelia Been Divorced?
Eventually, Derek and Addison divorced. After their split, she moved to Los Angeles to work for her friends Sam (Taye Diggs) and Naomi's (Audra McDonald) practice. Addison's new job was the catalyst for Grey's Anatomy's first spinoff, Private Practice. For six seasons, Addison juggled her neonatal surgeon career with her search for love and a baby. 
In Private Practice Season three, Amelia and Addison reunited to work on a case. Through the episode "Eyes Wide Open," fans learned that Amelia is Derek's little sister. After their consult, the neurosurgeon moved to LA with her former sister-in-law.
'Grey's Anatomy' fans believe Amelia Shepherd's saddest moment happened on 'Private Practice'
During Private Practice, Amelia faced many challenges. In season five, she relapsed on prescription painkillers after her best friend died by suicide. Additionally, Amelia's boyfriend, Ryan (Wes Brown), died of an overdose while in bed.
RELATED: 'Grey's Anatomy' Fans Would Not Want to Be Friends With Amelia in Real Life: 'She's Exhausting'
After Ryan's death, Amelia decided to go to rehab. When she returned, she found out that she was pregnant with her boyfriend's baby. However, the baby was born without a brain and died shortly after Amelia gave birth. To some Reddit fans, Amelia losing her "unicorn baby" was her saddest Shondaland moment. 
"The death of Amelia Shepherd's unicorn baby on Private Practice is sadder than Derek's death on Grey's Anatomy," one fan declared.
"She also had such a huge support system in LA, and she doesn't have that in Seattle, which makes me sad," another viewer pointed out.
"To me, they were both equally sad and made me ball," argued a third fan. "But that's probably because both Derek and Amelia are some of my favorite characters."
Will Amelia and Addison reunite on 'Grey's'?
RELATED: 'Grey's Anatomy': Amelia Needs to Stop Blaming Everything on Her Brain Tumor
Eventually, Amelia found love again with Link during Grey's Anatomy Season 16. Soon after they started dating, Amelia became pregnant again. In the season 16 finale, she and Link welcomed their son, Scout Derek Shepherd Lincoln. While raising their son amid the coronavirus (COVID-19) pandemic, Amelia and Link began discussing marriage. However, she declined his proposal during the Grey's Anatomy Season 17 finale. 
Since Amelia and Link's relationship remains at a standstill, some Grey's fans think Addison could cheer her former sister-in-law up. However, they will have to wait and see what happens in Grey's Anatomy Season 18. The show will return in late 2021. 
How to get help: In the U.S., contact the Substance Abuse and Mental Health Services Administration helpline at 1-800-662-4357.