'Grey's Anatomy': Amelia Has Become a Fan-Favorite: 'Every Minute With Her on Screen Is Just Magic'
Super fans of Grey's Anatomy have watched characters come and go over the show's 16 seasons, and when they go it's usually wrenching and tragic.
There is one character that few would have mourned had she been run over by a bus or fallen out of the sky in a crashing plane — Amelia Shepherd. But since this neurosurgeon Dr Shepherd — sister of the much-missed Dr. McDreamy, Derek Shepherd — appeared on the scene in Seattle in season 10, she has become a beloved character on the show. 
Here's how a fan summed up Amelia on a recent Reddit thread. 
"I absolutely love her development. She's whole, happy, radiant. An incredible mother and sister. Every minute with her on screen is just magic.."
Caterina Scorsone considered medical school because she loved Grey's so much
Canadian actress Caterina Scorsone, who plays Amelia, is a graduate of Trinity College, University of Toronto. As an undergrad she actually considered med school because she was such a fan of Grey's Anatomy.
Instead, she continued acting and finally landed the role of Amelia on the Grey's spin-off, Private Practice.
She was such a hit there that  Shonda Rimes promoted her to Grey's for the tenth season. 
'Grey's Anatomy': Amelia Shepherd is brilliant but troubled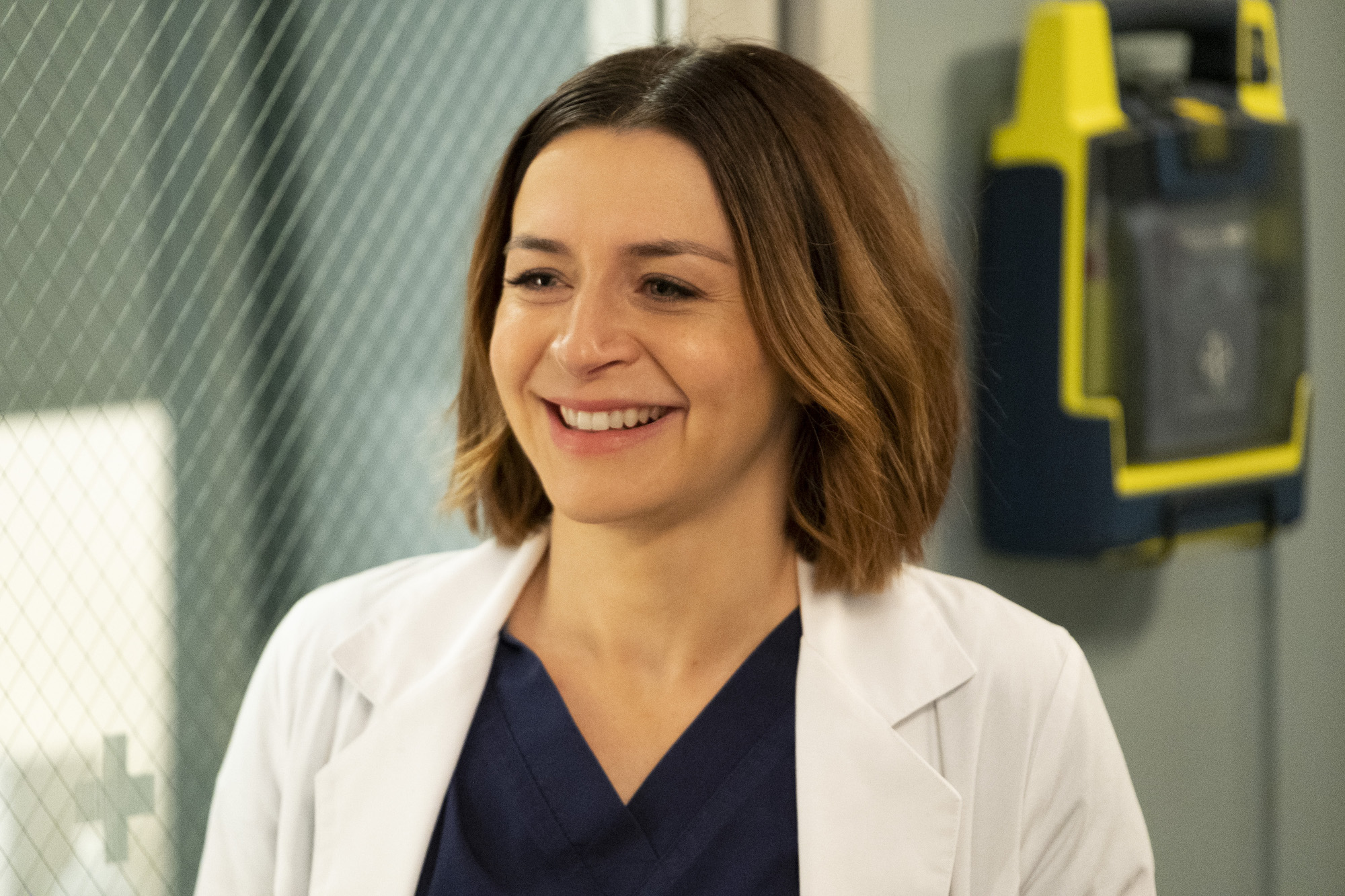 One thing you can count on with the docs at Seattle Grace/Grey Sloan is that there is romance in the supply closets and in Joe's bar across the street. Amelia's first fling was with Owen Hunt (Kevin McKidd) while he was on a break from Teddy (Grey's version of Ross and Rachel) that ended in marriage.
Oh, and then she and Meredith (Ellen Pompeo) bonded and kept each other strong after the shocking and tragic and totally unnecessary death of Derek, but Amelia didn't have much storyline after the brain tumor and the divorce from Owen. She was not nice to the interns (seriously hampering romantic opportunities post-Owen) and didn't have a lot going on post-brain surgery, either. 
Betty and Leo turned things around for Amelia
The Betty/Britney storyline in season 14 explores addiction and really gives Amelia a strong storyline that doesn't have anything to do with romance.  Betty is a former soccer star who got addicted to opioids after an injury. Leo is the son of an addict that Owen is fostering.
Because everybody who comes through Grey's is related, Betty turns out to be Leo's mom and Owen and Amelia take Betty in too. Amelia really came into her own as she helped Betty (who's real name is Britney) deal with her addiction, as it led Amelia to deal with her own issues and ultimately become a more sympathetic character. 
'Grey's Anatomy': Will there be a happy ending for Amelia and Link?
Amelia and Link (Chris Carmack) met a couple of seasons back, and after they tried to ignore their attraction to each other, finally got together and had a baby at the end of Season 16.
Although Amelia wasn't entirely sure it was Link's baby — because Owen — he promised to love it like his own anyway. So of course the paternity test proved it is Link's. 
Bailey was there to help Amelia with the birth of the baby, because Link had to operate on Dr. Webber (James Pickens). Aside from the concern that a giant research facility like Grey Sloan only has one orthopedist available for emergency surgery, the birth went off without a hitch and Amelia finally has her own healthy child.
This episode wasn't meant to be season finale, but Covid cut it short so the baby's name wasn't revealed until season 17–Scout Derek Shepherd. 
Everybody is good so far, but in Shondaland that means something terrible is on the horizon. Stay tuned to Grey's Anatomy to find out!