'Grey's Anatomy': These Are Amelia and Link's Sweetest Moments (So Far)
When it comes to the couples of Grey's Anatomy, it feels like they have less of a chance of survival than most of their patients. These days, one of the best relationships is that of Amelia Shepherd and Atticus "Link" Lincoln, who are currently expecting a child together. Here's a look back at their best moments together, one year after they first connected.
The start of their relationship
Amelia and Link first connected a few episodes prior, but she made a concerted effort to avoid him after breaking down in front of him during a difficult moment. They see each other at a conference in San Diego (episode 17 "And Dream of Sheep") and start to connect. There are definite vibes there.
Amelia tells Link about her situation with Betty (the teenager she fostered for a time), and they almost kiss. But it almost goes nowhere: after she hears him talk about opioids during his lecture, a difficult subject for her, she's angry. He comes to her room and explains. She realizes he's on her side, and they give in to their tension.
When they can't stay away from each other
Sometimes, when you know, you know. Amelia and Link continue to be drawn to one another after the conference. They agree to keep it a secret, but it comes out quickly. She continues to stress that it was a one-time thing, but it's pretty clear that Link is smitten.
In the next episode (episode 18 "Add It Up"), they end up working side by side. After they're unable to keep their patient from ending up paralyzed, they turn to one another for "pain management" once again. Obviously, this isn't ending any time soon.
When Link stood up to Amelia's family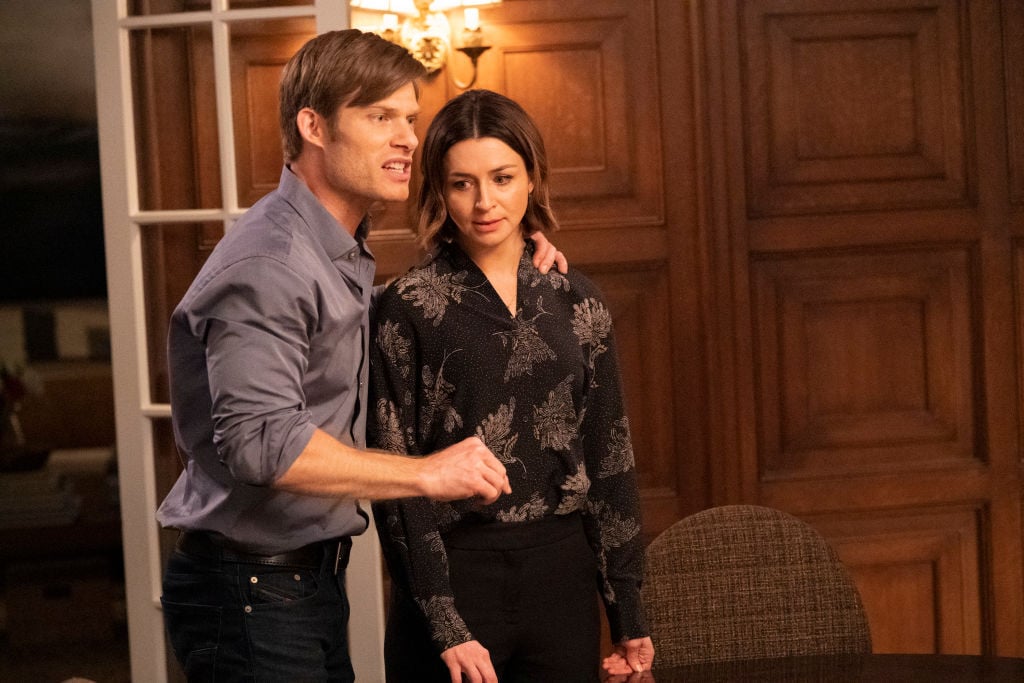 A few episodes later, they're still hot and heavy. But Amelia still wants to keep it casual. In episode 21 "Good Shepherd," they're in New York to work on a surgery together, and they run into Amelia's sister Nancy, who insists that they have dinner with her, their sister, Kathleen, and their mom.
Amelia is the baby of the family, and as Nancy says, there's a lot of "dysfunction" between them. When all of Amelia's secrets start to pour out (her tumor, everything about Owen, etc.), he tries to stand up for her. It doesn't really help matters, but she realizes that he was only trying to support her, and they grow closer.
When they first say 'I love you'
The end of season 15 and beginning of season 16 is confusing for Amelia and Link. He think she broke up with him, but she wants to continue dating, just take things slow. Of course, this plan becomes more complicated when she learns she's pregnant.
In season 16, episode 2 "Back in the Saddle," Amelia decides to keep the baby, and tells Link she's falling in love with him. But she doesn't want him to say it back. However, two episodes later, in "It's Raining Men," he realized that he didn't want to try and avoid the pain of a real relationship, and said he was also falling in love with her.
When Amelia told Link he's the father
Season 16 has been full of ups and downs for Amelia and Link. She found out that she was further along in her pregnancy than she thought, and the baby could be Owen's. They fought over whether or not to get a paternity test, and Amelia broke up with him when he insisted on one.
In episode 17 "Life on Mars?" Link decides he wants to be with her and the baby no matter what the test results say. He tells her he loves her, and that he's all in. Amelia kisses him and reveals that she got the results: the baby is his. It's a moment that's going to be hard to top.