'Grey's Anatomy': Is Amelia's Latest Storyline the Perfect Opening for a Surprise Addison Return?
'Grey's Anatomy' fans are wondering if Amelia's latest storyline might be a sign Addison is about to make a surprise return.
Grey's Anatomy has built as many solid friendships as it has romantic partnerships during its nearly two-decade run. Chief among these was the one that formed on Private Practice between Amelia Shepherd (Caterina Scorsone) and her ex-sister-in-law, Kate Walsh's Dr. Montgomery.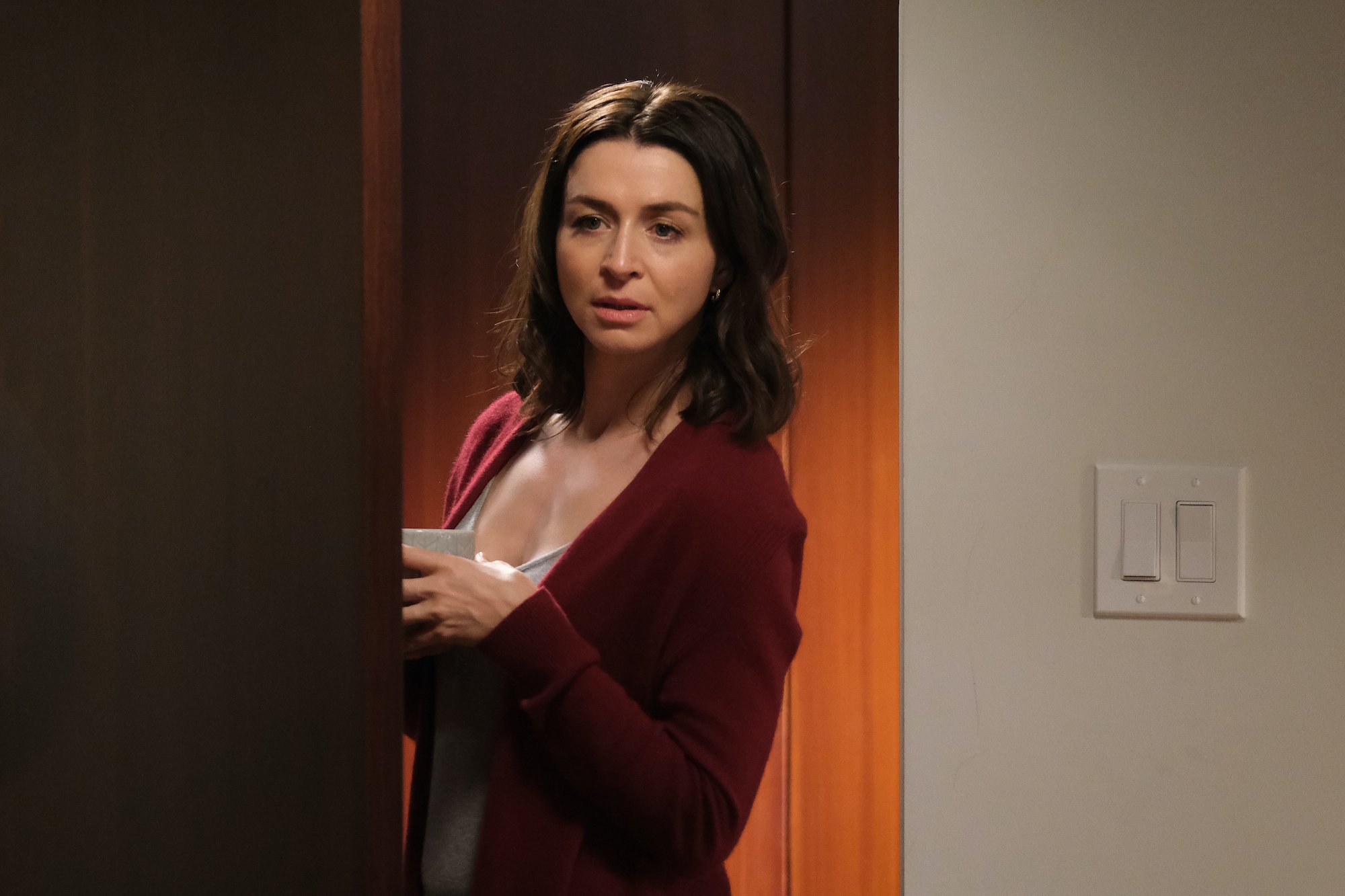 Private Practice has been off the air for several years, but recent events have some fans wondering if Amelia needs a visit from her old friend and boss. 
Amelia Shepherd's shoulder to cry on
According to Fandom, Amelia's addiction has been at the background of her entire story. After witnessing her father's murder alongside brother Derek, following her brother into the stressful medical field, and having to live with all of Grey's interpersonal turmoil, her struggles with addiction have gotten the best of her throughout the run. 
With an arc that has stretched over three Grey's series, Dr. Amelia initially came across as the hard-working, borderline manic neurosurgeon who could always be relied on in a pinch. However, her darker side eventually came out. Working alongside Walsh's  Dr. Montgomery on Private Practice, and it was clear that Amelia was both good at her job and deeply flawed. 
Luckily, Walsh's character took a liking to her sister-in-law, and the two forged a bond that went beyond professional and personal obligation. Amelia has had several relapses throughout the show, but her friends always guided her back. After her recent Amelink drama, however, many fear for the surgeon's sanity. However, with recent scares, some want the writers to bring in the big guns to help sort all this out. 
Is Grey's setting up a big reunion?
A fan on Reddit recently chimed in on some theories they had formulated over recent months. Harkening back to Walsh's high-profile pandemic vacation-turned-move in Perth, they recently connected some dots about her mystery career moves. The fan wrote:
"Generally, I'm not one to speculate, and if I'm being honest I don't even know if I WANT Addie to return, unless Krista stops the drinking and comes up with better storylines, but I recently learned that Kate Walsh left Perth and is on her way back to the U.S."
This had all the other fans speculating about what Addison is doing in the fictional universe. Walsh has not returned to Grey's since spinning off in Private Practice, and with Derek's death, the reasons for a comeback lie solely on Amelia. With Wash announcing a mystery project in Los Angeles, the fans may have a reason to be excited about the future, but with no further details, they may want to temper expectations, too. 
Whatever happens, Walsh and Scorsone have one of the longest bonds in Grey's history. From the original show to the spinoff, their relationship holds a lot of meaning, and should Amelia's addiction get the best of her, perhaps Dr. Montgomery has another house call to make. 
Caterina Scorsone on Amelia Shepherd's demons
Caterina Scorsone has been in Amelia's shoes for over a decade. She spoke about Amelia's addiction back in 2014. Initially trying to cover up her biggest flaws, Amelia had a hard time doing so after several breakdowns forced her to air them out. This is what guides the neurosurgeon every. As such, Scorsone broke down how these demons allowed her to sell it all through her performance. She told TVLine:
"I think she so firmly compartmentalized that part of her life. She feels that she escaped all of that when she moved to Seattle. Alcoholism and drug addiction is a hazardous disease. And she knows that she's always one drink away from falling prey to it. Becoming stressed and isolated is really dangerous for someone who suffers from addiction. So, yes, she's embarrassed and humiliated, but, beyond that, she's scared for her sober life."
Amelia is a woman with many demons in her past, but she also has a hard life, even by Grey's standards. With her addiction struggles coming back to haunt her, however, many fans are curious about what the show will do with it, especially regarding her late brother's ex-wife.