Is 'Grey's Anatomy' Doing Another Musical Episode?
If you've been a fan of Grey's Anatomy since its earlier seasons, chances are you remember the musical episode. It's been ten years since the event aired, but some fans still talk about it. Have the powers that be behind the long-running medical drama finally decided to do another one? Here's what we know.
'Grey's Anatomy' once did a musical episode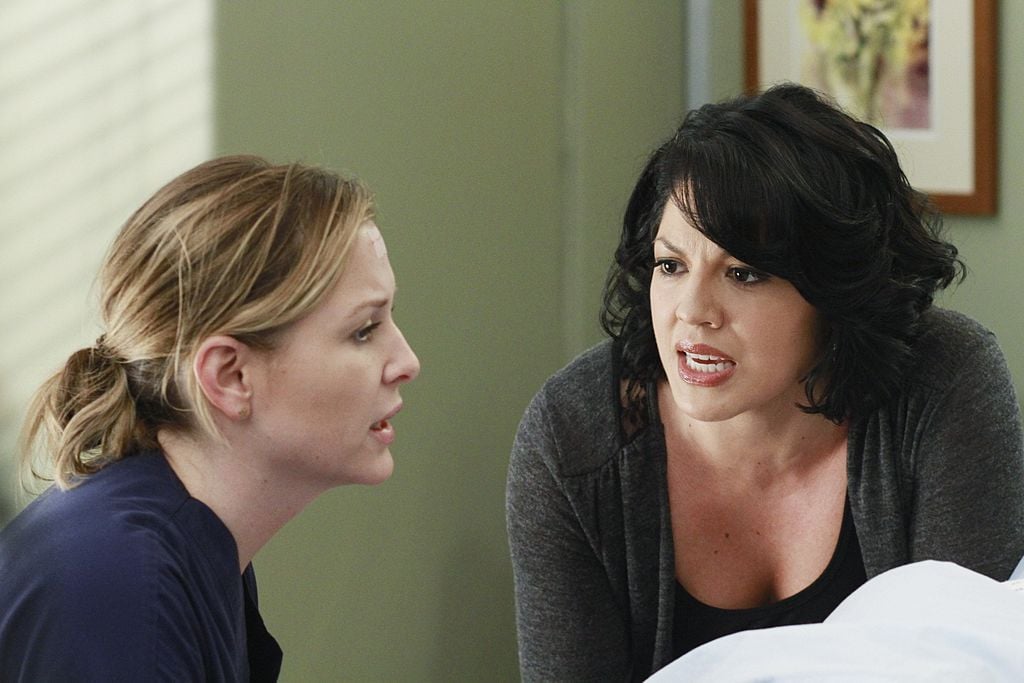 Let's flash back to Grey's Anatomy Season 7 for a moment. The celebrated couple that was Calzona (Orthopedic surgeon Callie Torres and pediatric surgeon Arizona Robbins) get into a car accident. Torres suffers from neurological trauma that causes her to imagine herself and those around her singing.
The episode included such songs as "Chasing Cars" by Snow Patrol and "How to Save a Life" by The Fray, both of which were previously used in the show during major moments. Sara Ramirez (Callie) sang the most out of all the cast members. But others, such as Kevin McKidd (Owen Hunt), Chyler Leigh (Lexie Grey) and Chandra Wilson (Miranda Bailey) were also featured.
They've never attempted it again
The musical episode was something that creator Shonda Rhimes planned to do from the very start of the show. She explained to TV Guide that it took having "the right idea and the right talent to make it happen." Rhimes was adamant that they didn't do "a typical musical episode." She also emphasized the "story underneath" the songs.
While the musical episode has been highly praised by some, others felt that it didn't fit with the feel of the show. Back in 2013, a fan asked Rhimes on Twitter if another one was in the works. "No plans of that right now!" she replied. Rhimes exited Grey's Anatomy as showrunner in 2017.
Season 16 Episode 20 is titled 'Sing It Again'
Production on Grey's Anatomy was shut down due to the coronavirus (COVID-19) pandemic in March 2020. However, a few remaining episodes had been filmed for viewers to watch while self-quarantining. On April 2, 2020, the new episode airing is "Sing It Again." Below is the official description:
"Owen and Link treat an older woman who wakes up from surgery and can't stop singing, while Teddy helps Koracick stay afloat after an estranged loved one from his past comes to the hospital looking for help. Meredith, Bailey and Maggie focus their efforts on a difficult patient with a tricky diagnosis."
The focus is on Richard, but what about the singing patient?
The "difficult patient" in question is none other than former chief Richard Webber. He appeared to have a stroke while giving a presentation in the previous episode. Obviously, much of the episode will be about him. But given the title, we're curious: Will the singing older woman make it a musical episode?
From the trailer, it appears that there's a lot of talking going on. Not that that can't happen in a musical episode. But generally speaking, it doesn't appear that way. It looks like fans of the Grey's musical event will have to keep waiting for a reprisal.