'Grey's Anatomy': April Was 'Unbearable' Until Tragedy Struck, Some Fans Insist
You cannot have a show that has been around for as long as Grey's Anatomy and not have people feel strongly about the characters and storylines. We watch them each week, or we watch reruns of past seasons on our computers and mobile devices. They are the characters we love, and the ones we love to hate. One great example of this is the way some of us view April Kepner. In fact, some fans insist that April was simply unbearable on Grey's Anatomy until tragedy struck.
April Kepner was average and forgettable when she first appeared on 'Grey's Anatomy'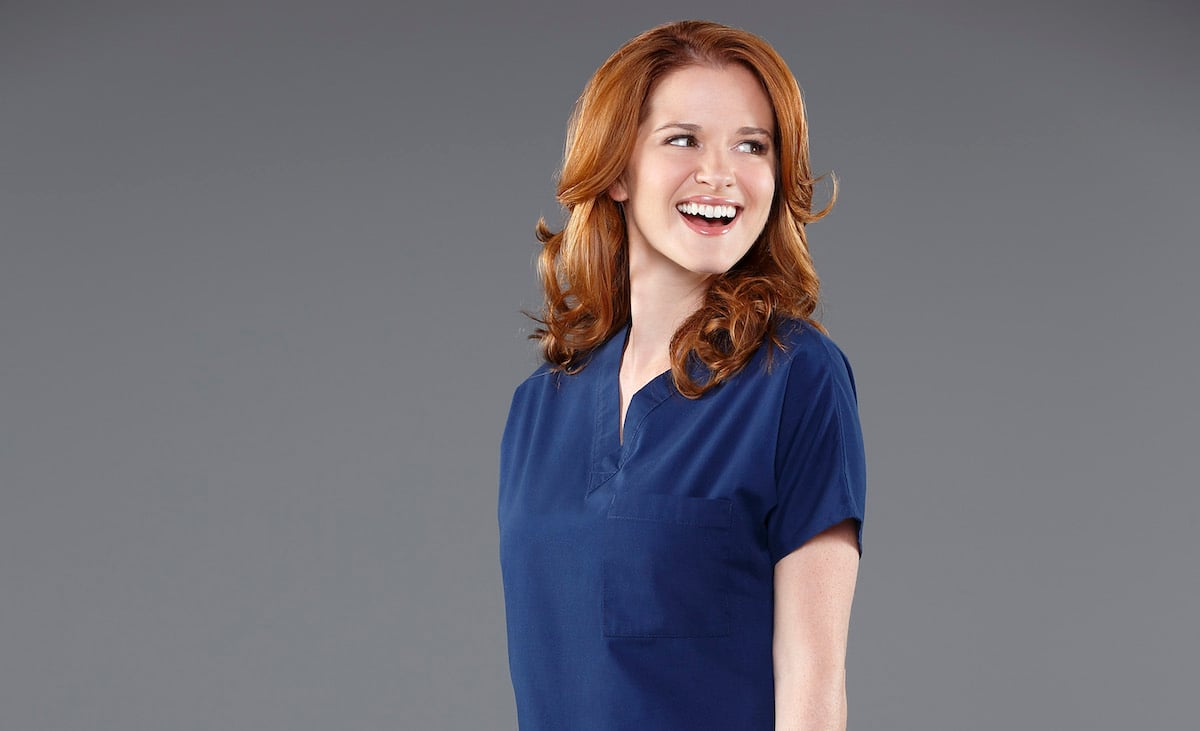 April Kepner first appeared on Grey's Anatomy in the "Invasion" episode in 2009. She was a part of the group of doctors "invading" Seattle Grace from Mercy West thanks to a merger that no one was happy about. April didn't become a regular on the show until about a year later.
Unlike most of the Grey's team, April at first appeared to be rather average. She was insecure, over-eager, and kind of scatterbrained all at one time. Her character was not one that stood out and for many at first, and was perhaps even someone we wished would walk off the screen and never return.
However, as time went on — and after she failed her boards — things began to turn around for April. She returned as someone eager to prove that she belongs there and ultimately chose to ditch her unavailable crush, Derek, and neurosurgery to become a trauma surgeon.
What changed for April?
For most of us, we began to truly see April when she connected with Jackson Avery. It may have been a toxic relationship at times, but it ended up being a storyline that provided April with more depth than many other characters could ever find.
A Reddit post even states that, "Her best acting was during her crisis of faith. She has the most character development too IMO."
April's "crisis of faith" came in many ways. From being held at gunpoint to discovering her unborn baby, Samuel, had a birth defect that would cause him pain throughout pregnancy and death when he was born. Instead of terminating early, April chose to deliver her baby and spend what time she could with him.
Afterward, she became angry with God and questioned whether her faith was worth it. She lashed out at everyone, made bad decisions that were totally unlike her "shy" character persona, and went a little wild until she was able to find herself again.  
Fans loved it! They enjoyed the new complexity of April Kepner, which continued until April decided to rekindle her love with Matthew Taylor. This came to light after yet another trauma for April that nearly ended her life. Soon after, way too soon after according to fans, April decided to leave Grey Sloan Memorial Hospital to help the homeless community with their healthcare needs.
Is there a future for April on the show?
Kepner's departure from Grey Sloan was abrupt and ended her nearly decade-long run with the show. It was also heartbreaking for many people who wanted Jackson and April to last.
In season 17, fans had another chance to see Japril when Jackson Avery left Seattle to work for his family's Avery Foundation. It is a move that disappointed Jackson fans, but it was forgivable for many since April returned in a guest appearance.  
It was during the episode titled "Look Up Child," and at the end, April and Jackson left for Boston together. This made fans of Japril excited that Jackson and April did ultimately end up together. However, it wasn't confirmed that the two became a true couple since writers left it open-ended in order to allow the fans to decide for themselves where this love story will go.