'Grey's Anatomy': Are Ellen Pompeo and Patrick Dempsey Friends?
When Patrick Dempsey's character on Grey's Anatomy, Derek Shepherd died, we ugly cried. McDreamy was every fan's favorite throughout the romantic relationship with Meredith Grey (Ellen Pompeo).
Their post-it-note marriage certificate will never be forgotten. While we wanted to believe that Dempsey and Pompeo were together in real life, we know that's not true. Are they at least friends since Dempsey left Grey's Anatomy? Read on to find out.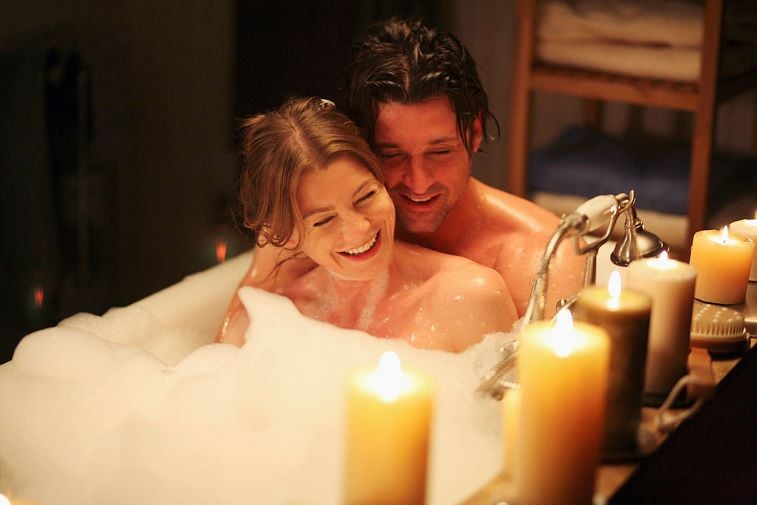 Ellen Pompeo and Patrick Dempsey have not spoken since he left 'Grey's Anatomy'
The news that Pompeo and Dempsey had not talked at all since he left the show comes as quite a shock to fans. Pompeo told the story to Jada Pinkett Smith on an episode of Red Table Talk in December 2018.
She did add that "I have no hard feelings toward him, he's a wonderful actor, and we made, you know, the best TV you could make together."
Pompeo emphasized that there was no falling out, saying, "That's a talented man right there … he did 11 amazing years."
He moved on to other things, and Pompeo feels that is okay. She also explained, "You need that time to figure out who you are without the show. So, we have not spoken, but I will always have a place in my heart for Patrick."
Although the news is jarring to fans who still picture Meredith and Derek together, we are happy to see that they are not on bad terms.
Dempsey felt that he had a magical connection with Pompeo on set
Derek Shepherd left a hole in hearts when he passed away on Grey's Anatomy. He was such a staple of the show that many fans found it hard to keep watching without him.
Now, almost five years since he left the show, fans still want to know more about the off-screen relationship between Dempsey and Pompeo.
Fans were left swooning when he told Entertainment Tonight about his relationship with Pompeo, "That was a very special bond that just — there was a magic to our connection, and that's special."
That one comment almost makes up for the fact that the two no longer talk in real life.
Both Dempsey and Pompeo are happily married in real life
Although McDreamy is no longer on-screen with Meredith, we can at least be happy that both Dempsey and Pompeo are in successful marriages in real life.
Pompeo married music producer Chris Ivery in 2007. The pair have three children together. She does not post any pictures of her and her real-life husband on social media, so it's hard to say whether they are happily married. Pompeo has shared in interviews that he is very supportive of her.
Dempsey was married twice. He is currently married to Jillian Fink and also has three children with his wife. Fink filed for divorce in 2015, but the couple later reconciled and have been together ever since.
While we can no longer catch Dempsey on Grey's Anatomy, we can see Pompeo every Thursday night at 8 p.m. on ABC.